Here's a question - how do you announce an exhibition which, ultimately, mocks exhibition announcements, among other things? Because, here's the thing: there's a group of people over in New York City, called The Franklin Collective, and very soon they will put together a rather unusual show called The Gallery. From the name, you'll guess that the event will examine the functioning of a contemporary art gallery as an arts institution, but beware, because this is definitely something you've seen before. Intrigued? You should be, and if you happen to be in NYC, go to 1196 Myrtle Avenue, because starting November 2nd, the show will stay there for two weeks only.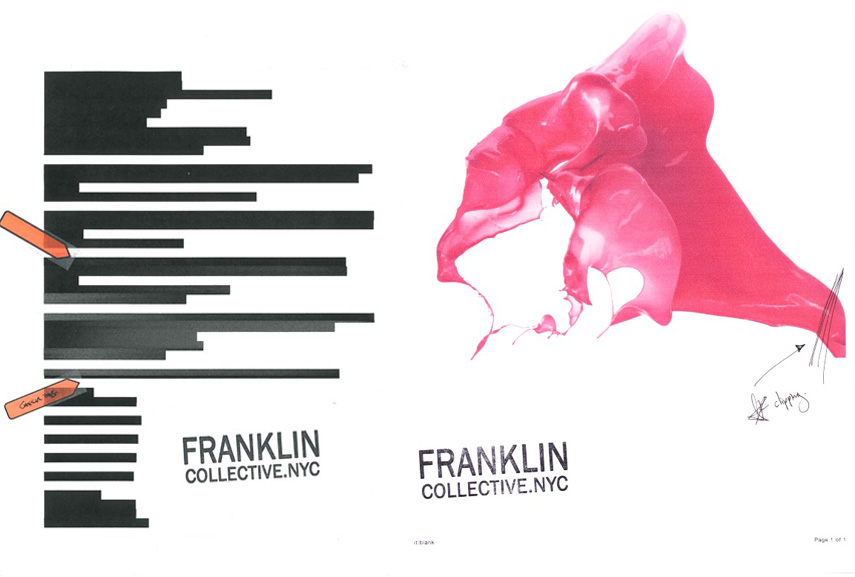 The Gallery 2015 - A Franklin Collective Project
Maybe you've never thought about this - and why should you, as an ordinary gallery visitor who just came to see some art - but galleries are proper businesses, and as such have to follow certain procedures and produce legal paperwork. Among these documents we can find letters to artists and collectors, official press releases for exhibitions, internship contracts, artwork archive and much more. Now, you will have the chance to see what they look like, as the Franklin Collective project The Gallery 2015 brings you the not-so-great situation today's art spaces are in. Most of presented papers are redacted - censored if you will. On one hand, it doesn't matter much, as all galleries work pretty much the same way, but on the other hand, they prove the fact that artworks, and arts in general, have been reduced to nothing more but a luxury item for wealthy collectors.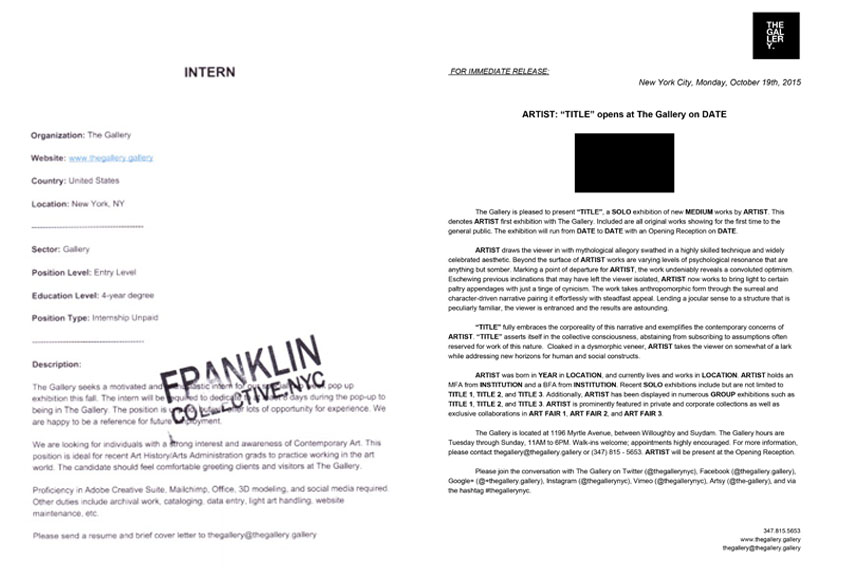 State of the Arts
That being said, The Franklin Collective became aware of the current affairs in the art world. Sales are happening online and at international fairs, where it's all about the above mentioned rich collectors, who also profit the most from it. In such state, a gallery needs to reconsider its priorities and position within this evolving system. The Gallery 2015 will take the shape of one such space and will actually exist, physically, while its artworks can only be found online, "through the standard digital and networked customs of art commerce and consumer participation, as it is these social entanglements that authenticate the model."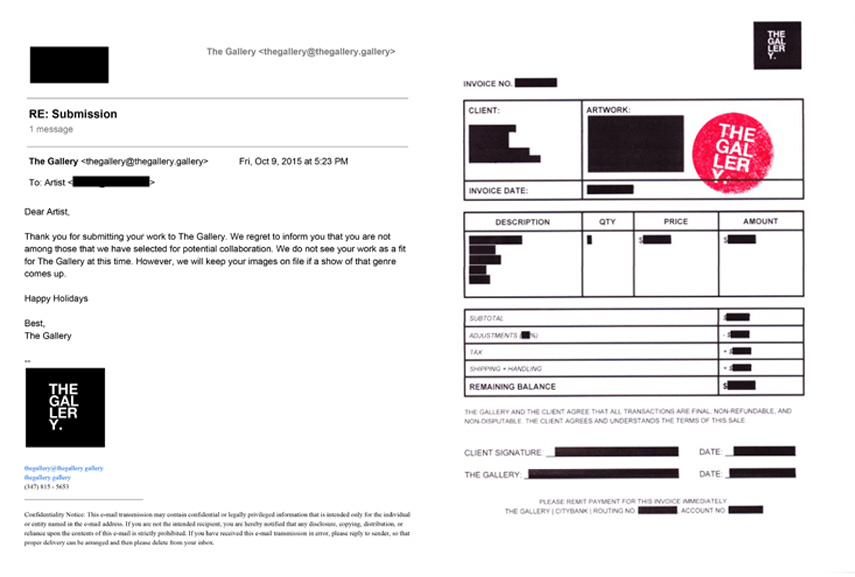 A Dark Celebration
And so, The Gallery 2015 will exist for fourteen days in total, at 1196 Myrtle Avenue, between Willoughby and Suydam in New York City. It is essentially a visual work of art itself, which is criticizing the notion of an art gallery as an undisputed standard for the distribution of artworks. The Franklin Collective will remind us that they should be there to support and promote their artists, as well as be transparent in their dealings - otherwise, the whole system will fall apart for good. To encourage change, this Franklin Collective project will celebrate these largely hidden and entrenched networking, and you're more than invited to participate. The show will open on November 2nd 2015 at 7pm.
All images courtesy of The Franklin Collective.