Set up in 2015 by Elisabeth Murdoch, the Freelands Foundation has an important mission - to support artists and cultural institutions. One of its best-known initiatives is the annual Freelands Award, which will provide a £100,000 funding to an organization within the UK in order to support a mid-career female artist.
But other than this aspect of their work, the Foundation also seeks to employ critical research in order to create positive interventions in the artistic field. This includes the independent, annual research report which investigates the representation of women artists in Britain.
The Award shortlist, as well as the results of their survey, were just announced, raising some curious, yet worrying questions.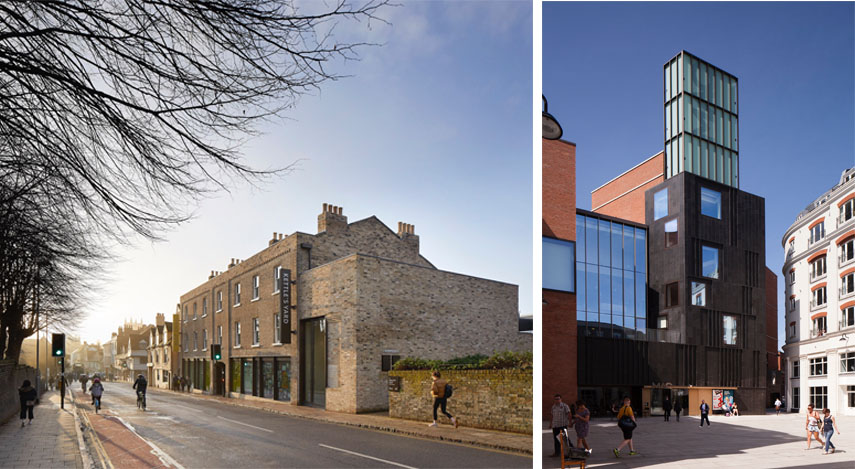 The 3rd Annual Freelands Award
A total of six regional arts organizations across the four nations of the United Kingdom have been announced as the nominees of the annual Freelands Award. The selection panel, which includes artist Susan Hiller and Curator and former Director of Stedelijk Museum in Amsterdam Beatrix Ruf, will award a total of £100,000 to the winning institution, which will then select a mid-career female artist to work with and present works of.
With the goal to push boundaries outside of London's arts scene, the Award will realize projects which an organization could not bring to fruition without this funding opportunity. The shortlisted venues include the BALTIC Centre for Contemporary Art in Gateshead, Dundee Contemporary Arts in Dundee, Kettle's Yard in Cambridge, Metropolitan Arts Centre in Belfast, Spike Island in Bristol and Yorkshire Sculpture Park in Wakefield.
The winning organization and selected female artist will be announced in the fall of 2018.
Now in its third year, the Freelands Award supported Glasgow-based artist Jacqueline Donachie and her 2017 exhibition at The Fruitmarket Gallery, as well as filmmaker Lis Rhodes, whose work will be on display at Nottingham Contemporary from June to September 2019.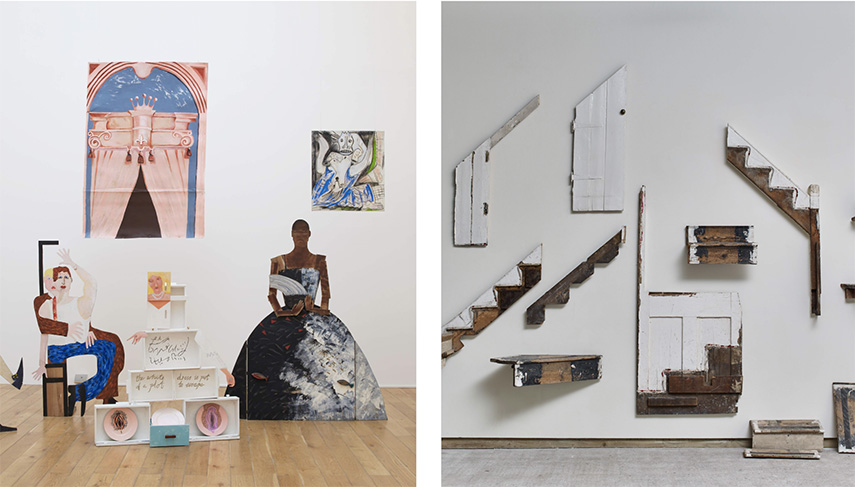 The State of the Female Artists in Britain
While the Freelands Award surely works on improving the future of female artists living and working in Britain, they also look at the past. Their recent research conducted by Marijke Steedman, once again proved as a reliable public source of evidence that highlights the issue of representation, at an important moment in history.
The 2018 stats reveal that the white female students enrolled in creative arts and design courses continue to outnumber men, yet men outnumber women in the majority of activities that signify the development of an artist's career - having a solo exhibition at a national gallery in London for instance, or having a commercial gallery representing them. In fact, just 22% of solo shows presented by major non-commercial galleries in London were by women artists, even less than in 2016.
Furthermore, only 3% of auction lots in the top ten highest-grossing sales of each of the Sotheby's Contemporary Art Evening Sales in 2017 were by women artists. When it comes to retrospectives, 2% of artists were deceased women, in comparison to 10% of deceased male artists. During London's Frieze Week 2017, only 21% of shows at major commercial galleries were dedicated to female artists - down a half from the 42% in 2016. These galleries also represent 28% of women among their artists.
But not all is grim. The percentage of women representing Britain at the Venice Biennale and winning the Turner Prize over the last ten years has improved. 50% of artists selected for New Contemporaries were female and 47% of the artists commissioned for latest editions of Liverpool Biennial, Folkestone Triennial and Glasgow International were also women.
While preparing the 2018 report, The Freelands Foundation leaves us with a promise:
[We] will continue its efforts to take action against gender imbalance through the Freelands Award, and to promote awareness of gender parity issues in the art world through the publication of this data.
You can read the full report below.
Representation of Female Artists in Britain in 2017
Featured images: BALTIC Centre for Contemporary Art; Spike Island, Photography by Max McClure; Yorkshire Sculpture Park, Ai Weiwei, Iron Tree, 2013 (Private Collection), Courtesy Yorkshire Sculpture Park, Photography by Jonty Wilde; Dundee Contemporary Arts, Courtesy of Dundee Contemporary Arts. All images courtesy the Freelands Foundation.