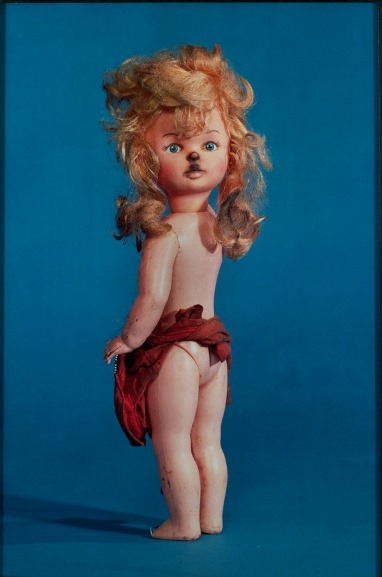 Making a parallel between artistic creation and the supreme nature of artwork, Rita Ackermann came up with a group exhibition of a seemingly witty, but actually profoundly symbolic title.
Freezer Burn is an exhibition that will delve deep into the creative process, investigating excruciating paths that become the most beautiful entities, or the intense experiences transformed into nostalgic mementos, all through the hands of artists.
Inspirited by the most diverse notions, creators of insightful visual allow us to view inside another world, the world where the intangible becomes real, where the hidden is seen and familiar, where every emotion is enhanced. The bigger is the contrast between the incentive behind an artwork and its realization, the more cathartic is the viewing experience. Led by this opposition, Hungarian-born, New York based artist, Rita Ackermann assembled a group of 15 names in curation of Freezer Burn exhibition, hosted by Hauser & Wirth Gallery in New York the coming month.
Emotions Burn and Freeze
By emphasizing the emotive inherence of each piece, Freezer Burn exhibition allows a lot of interpretative freedom to observer. They are free to go through their own experiences ignited by the incorporated vibes of artists' visions, understanding every piece in a different, completely unique, way, entering the plane which significantly varies from the visible reality. However, this plane still provides just as real sensation, even if it's imagined, since intellectually induced feelings are always authentic. In such a stimulating environment, it's easy to get burned while walking through extreme cold.
Secret Group of Artists
Freezer Burn gathers a group of artists, who all have a long history of collaborating and conversing with each other. Every name is powerful, oozing with individuality, but the dialogue between them was a common thing, as the show epitomizes 'tensions of individual, collaborative and collective identity in art', as said in the Donatien Grau text. They are connected by separate lines, while their works vary as well, being predominantly lyrical, sensuous, political and social, or philosophical, and always experiential.
The list of participating artists includes some of the most sensational names of contemporary art, such as Paul McCarthy, who recently drew much attention with his 'Tree' installation at Place Vendome in Paris, or Mike Kelley, the influential American commentator of contemporaneity, who had a comprehensive show at MOCA recently. List is complemented by Hans Bellmer, Lizzi Bougatsos, Antoine Catala, Bernadette Corporation, Martin Eder, Mark Gonzales, Dan Graham, Lee Lozano, Lily Ludlow, Jason Rhoades, Colin Snapp, Daniel Turner, and Ian Wallace as well, while the exhibition will be enriched with a performance by Emily Sundblad and Matt Sweeney.
Freezer Burn Exhibition at Hauser & Wirth
Contrasts are an inseparable component of artistic creation, regardless of media. Just as the expression, they can appear on either contemplative or visually detectable levels, but they are there to create the dynamics, the thrill, to ignite the experience and induce the higher insight. Knowing this, the comparison of viewing art with the freezer burn is hardly surprising, as the sensation is just as overwhelming, but also persuasive.
Freezer Burn opening is scheduled for November 8, 2014 at Hauser & Wirth Gallery in New York, and the show will remain on view through December 20, 2014, promising an immersive art experience.
Featured image is Hans Bellmer, for illustrative purposes only.