French painter Flavien Demarigny, better known as Mambo will be presenting his latest artwork at Converge exhibition at French Art Studio in London. His new graphic paintings are detailed, colorful and largely influenced by graffiti art, design and illustration. The artist puts humanity in center of his work and deals with diversity of our mental processes such as contemplation, remembering and intelligence. His style is marked with superb drawing skills, lyrical narrative and above all humor.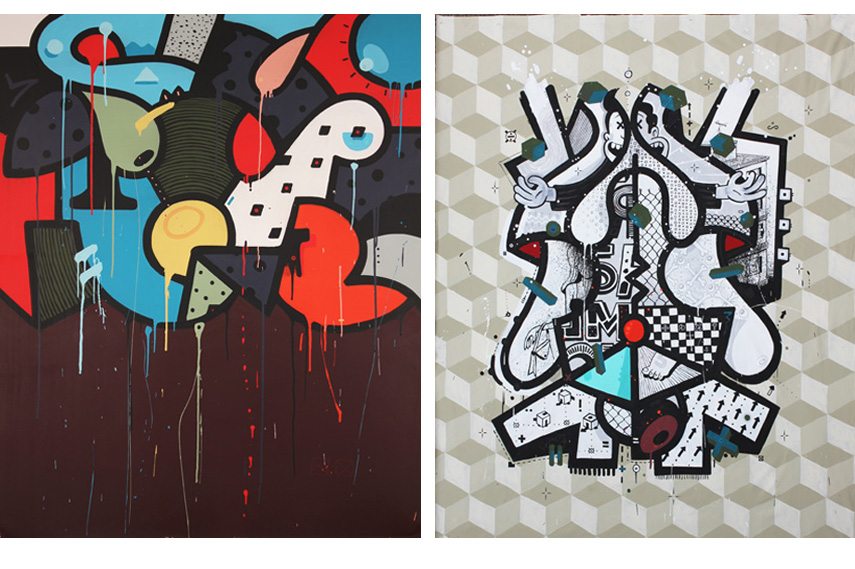 The Essence of Humanity by Mambo
Mambo is a famous French artist born in Latin America and is known for his ability to wipe out the line between pop art and fine art. His style ranges from figurative to abstract as he deals with perception of both intelligence and emotions. Mambo has always been inspired by people that are represented in his work by amusing red and orange figures with different attitudes and behavior, that everyone can relate to. While painting these characters Mambo is trying to capture the essence of humanity, the core of every human being. The artist has chosen orange for his subjects as a color that's worm and striking at the same time, and his red figures appear to be somewhat softer both in appearance and conduct. Mambo's unique graphic universe is created by tangling and overlapping of lines, colors and surfaces. He often draws in a single line without pre-prepared sketches and much like the surrealist artists, seeks to free his mind and artistic expression of any previously established frames. Intelligence, ambiguity and wit are always present in his artwork and Converge exhibition is no exception.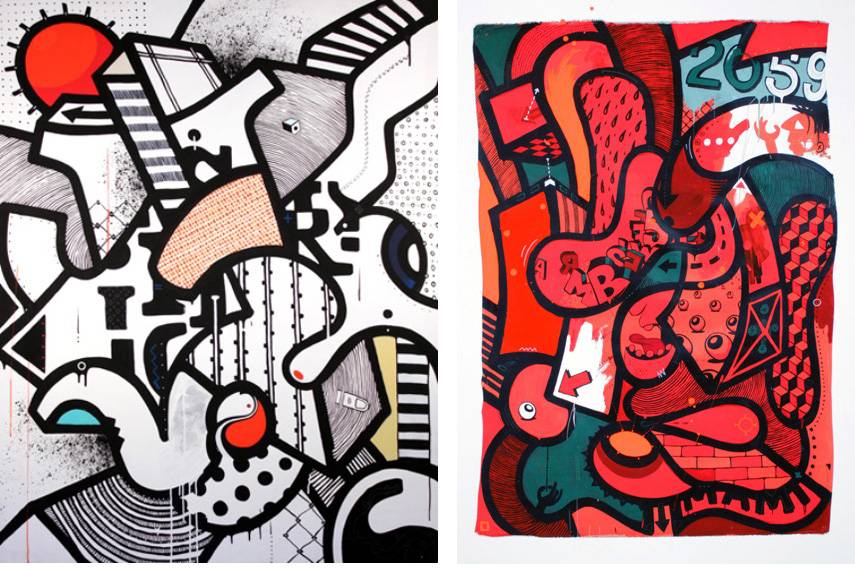 Converge at French Art Studio
At the Converge exhibition once again Mambo is depicting our thinking process, our brain. The acrylic paintings are chromatically rich and chaotic like memories that are slowly disappearing from the human consciousness. His artworks are intuitive and they stimulate variety of emotions and opinions. Interweaving shapes represent gray matter and create mental maps illustrating all the ideas, feelings and dreams hidden inside our mind. More abstract works are inspired by the growing possibilities of expanding our mind with the help of artificial intelligence. Biology and technology, natural and artificial are all combined creating an amalgam of binary computer codes and brain's texture. Apart from the brainpower and scientific innovation, the artist was partly inspired by music whose influence is particularly visible in paintings depicting dancing neurons and elevating compositions.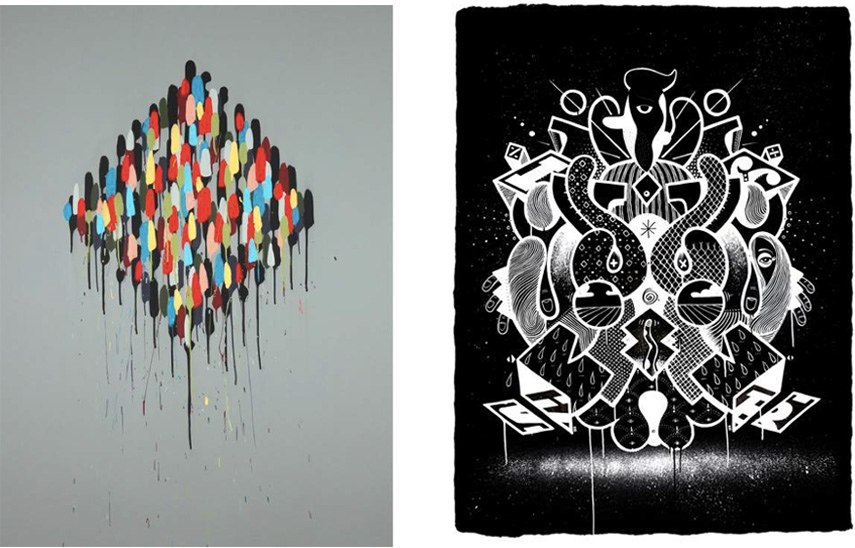 Mambo at French Art Studio
The Converge exhibition will be opening on June 13th at the French Art Studio in London. The exhibition will be presenting Mambo's unique way of portraying humans as well as the interactions between subject and interactions with the surrounding. The painter's vision of future will be displayed with the illustrations of technical innovation that will take the power of human brain further than it ever was before. Mambo has exhibited in many countries around the globe but this will be his first solo show at the United Kingdom. The exhibition at French Art Studio gallery in London closes on July 13th, 2015.
Let your brain engage in contemporary art every day by signing up for My Widewalls.
Featured images: Live Painting Artwork by Mambo
All images courtesy of French Art Studio