Specialized in Contemporary and Urban Art, Galerie Martine Ehmer champions artists with diverse and multicultural profiles, working in a range of media from figurative and abstract painting to photography, sculpture and video. The gallery continues to increase the international exposure and recognition of its artists, which is why there will soon be a group exhibition titled Summer Show. The exposition will present a selection of bright artworks to celebrate summer. Mixing Street Art and contemporary art, the exhibition will feature following artists from Belgium and France: JonOne, Jef Aérosol, L'Atlas, Tanc, Kool Koor, Dzia, Franca Ravet, Esteban Moulin and Vasso Tseka.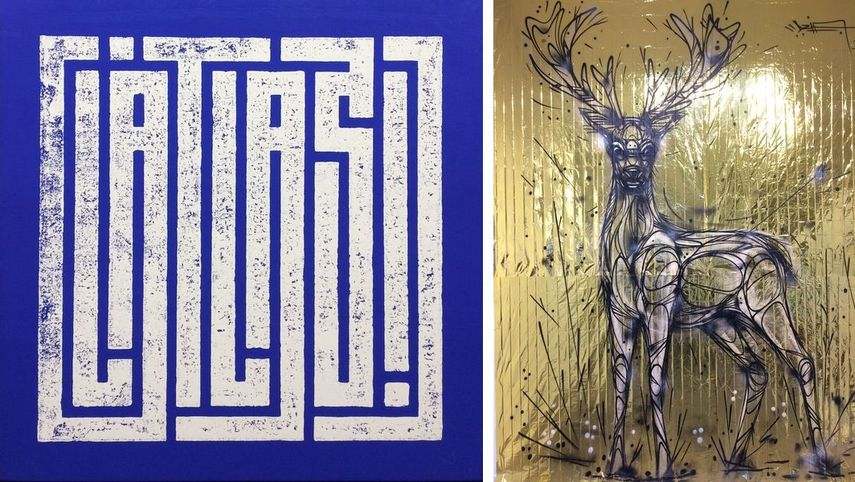 Jonone, Jef Aerosol, L'Atlas, Tanc and Kool Koor
Known for his boldly colored, stylized compositions, JonOne creates oil on canvas paintings that reflect the culture of freestyle Street Art. An early pioneer of Urban Art in France, Jef Aérosol is known for countless portraits of both famous people and the ordinary ones, mostly created in black, white and gray. The work of L'Atlas is all about lines and forms. Diverse types of calligraphy and geometry have overtaken the primal aspect of his art. While, the work of Tanc is characterized by the exploration of the possibilities of the line, the Street Art veteran Kool Koor is known for space-age-inspired works, which range from surreal scenes to intricate works of abstraction.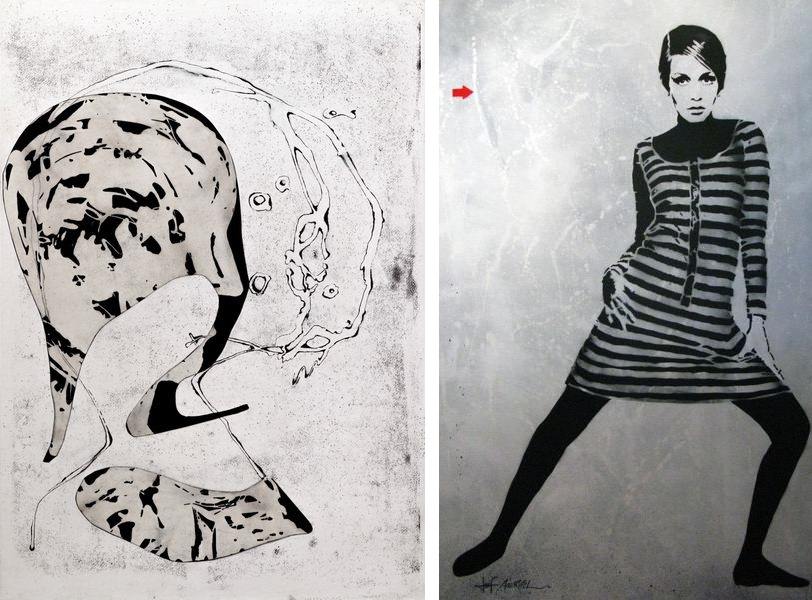 Dzia, Franca Ravet, Esteban Moulin and Vasso Tseka
Famous for his unique depictions of animals, the Belgian street artist Dzia creates images of outstandingly detailed foxes, cats, insects, squirrels, eagles, rhinos, horses and octopi with his boldly using abstract and geometric lines. On the other hand, Franca Ravet explores the way different appearances innervate our existence in the rush of our modern lives, referencing the limitless proliferation of being. With a distinct spontaneity, the artist Esteban Moulin traces the outlines of his passion for aerobatic figures, creating work that is always fluid. Lastly, Vasso Tseka, a Greek-born artist living in Brussels, creates abstract landscapes where time and space are intertwined.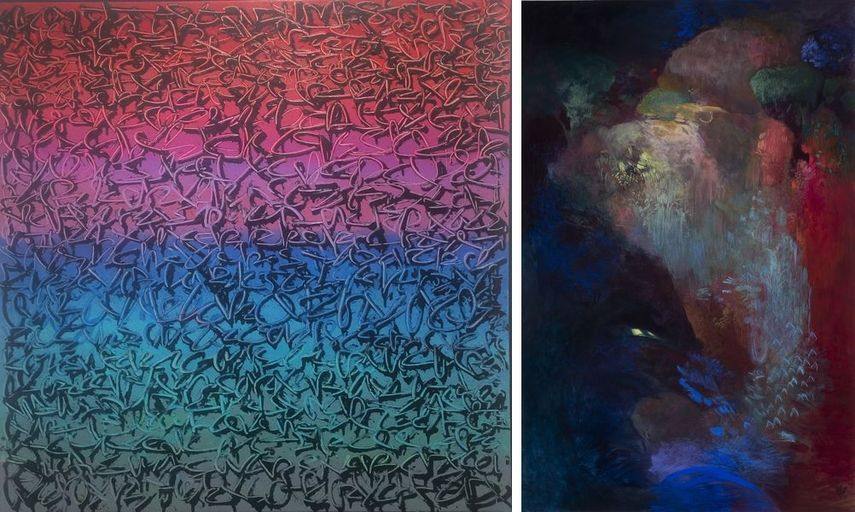 Summer Show at Galerie Martine Ehmer
Featuring both solo shows and collective exhibitions, the Gallery has a continuous exhibition program which changes every month. Bringing a roster of artists together, these summer exhibitions can be an excellent opportunity for both gallerists and collectors to revisit several artists at once, review their curatorial value and purchase works at good prices. The exhibition Summer Show at Galerie Martine Ehmer will be on view from August 4th to September 3rd, 2017.
Featured images: Tanc - Untitled, 2017 (detail); Kool Koor - Live performance, 2017; Jonone - Here For You, 2017; Esteban Moulin. All images courtesy of Galerie Martine Ehmer.