Not a crew, but a collective drawn together by same ideas and eagerness to write graffiti freely, French Kiss have been working together for a while. Their summer 2014 actions around Paris left the city richer with unexpected wall creations, turning back to all the core values of graffiti, addressing ephemerality and breaking the myth of individuality, as the creative group always focuses on the whole wall, attempting to create a coherent mural.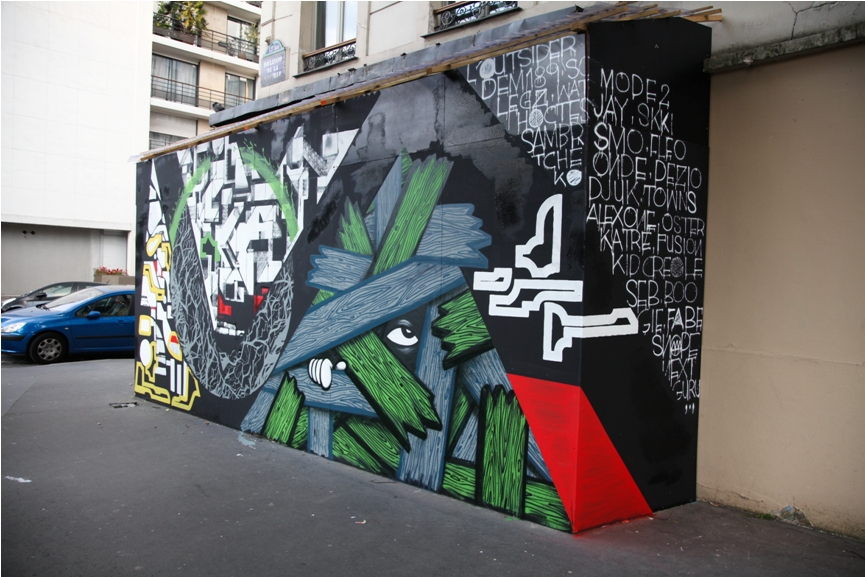 Who are French Kiss?
Initiated by Lek, French Kiss gathers around some of the best known French writers, who are set on dedicating their weekends to wall painting. Participating in French Kiss collaborations this year there were Lek, Sowat, Liard, Hobz, Swiz, Hoctez, Alexone, Legz, Cokney, Boogie, Kid Kreole, Shick and Songe smooching construction site fences all over the city of love.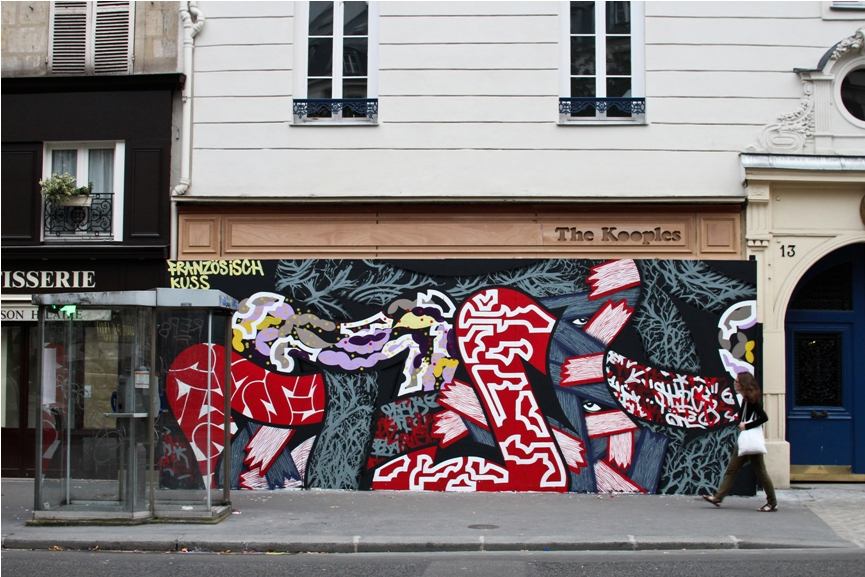 French Kissing Paris
Latest urban interventions of French Kiss in Paris were devoted to hoardings placed around various construction sites, from city shops, to larger structures. The necessary fences are usually placed there for a very limited amount of time, but their huge surfaces, although physically protective, are quite ugly. This was one of the basic motive of the graffiti collective, as they engaged in beautifying the temporary walls of their city. The result is an amazing array of vivid artwork, where styles mix, but individual contributions are still recognizable. The rules for the painting actions were that one fence had to be completed in 12 hours, because the piece will be there for a few months only, depending on the duration of the development, and then moved away, alluding to the destiny of many tags, defaced or whitewashed through time. This way, the artists did not only pay homage to the street art movement they all come from, but to the everchanging aspect of urban environment, supporting the idea of transformation.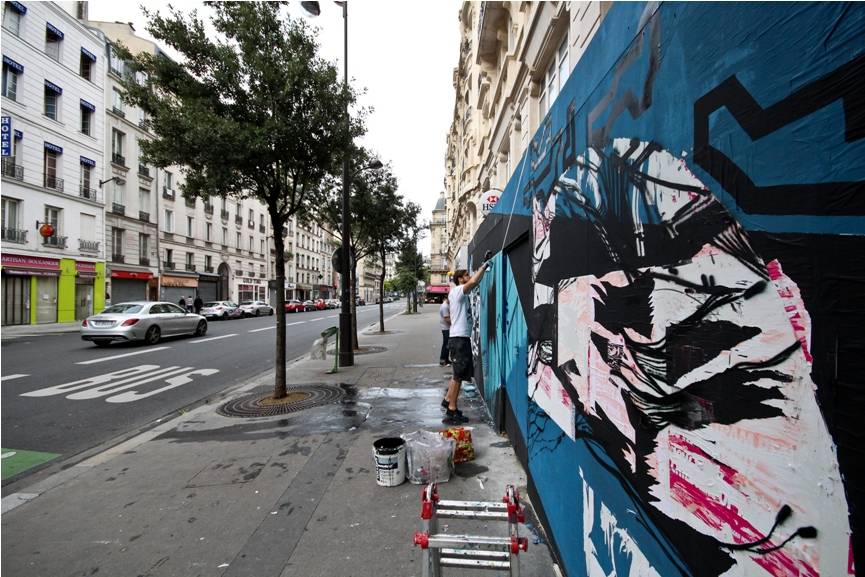 Summer 2014 French Kiss
French Kiss was also driven by the idea of painting wherever they pleased, without asking permission from anyone, in the very center of Paris, without being preoccupied with their personal expressions or egos, or with the fact their effort is utterly impermanent. Summer session of 2014 was all about Paris and togetherness, bringing inspirational graffiti accents to the very heart of the metropolis.