An iconic Mexican painter, Frida Kahlo is best known for her monumental canvases imbued with intricate, symbolic narratives of loss, death, and selfhood. It is lesser-known fact that the renowned artist had a special relationship with photography, and meticulously accumulated a vast collection of photographs over the course of her life.
The current exhibition at Bendigo Art Gallery explores this side of the famed artist. Titled Frida Kahlo, her photos, it draws from the extensive archive of the Casa Azul (Blue House), Kahlo's former home and now a museum dedicated to her life and work. Images on view reveal the interests and obsessions that Kahlo grappled with throughout her life; through these works, the visitors will get an even deeper and more intimate look at the celebrated painter's life.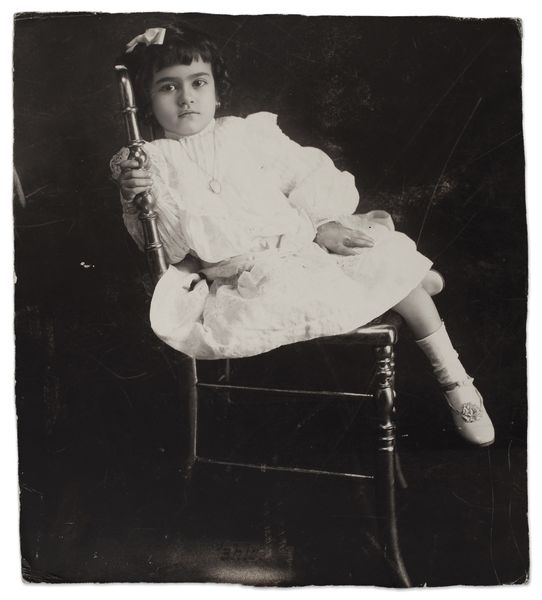 The Collection from Casa Azul
After Frida Kahlo's death in 1954, her family home - the fabled Blue House - was turned into a museum by her husband Diego Rivera and the poet Carlos Pellicer. While a selection of paintings, drawings, photographs, books and ceramics has been exhibited here, the rest of the objects, clothing, documents, drawings and letters, as well as over 6,000 photographs collected by Kahlo over the course of her life, were put away in other rooms of the house which have been turned into storerooms.
After being hidden for more than half a century, this incredible collection was discovered a few years ago. A major revelation, Kahlo's photographs collection reveals the tastes and interests of the famous couple, supplying a thrilling and hugely significant addition to our knowledge of Kahlo's life and work.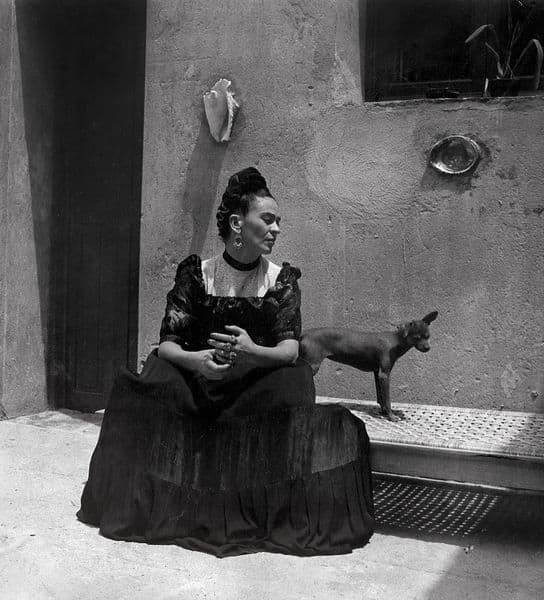 Frida Kahlo Photos
As Frida's father Guillermo Kahlo and her maternal grandfather were professional photographers, the artist developed an interest in the medium from her early age. Throughout her life, she continued to collect images, creating an extensive collection of personal photographs, which she would often alter through paint, written words or lipstick kisses. Frida also used them as reference material for her paintings.
The images in the exhibition show Kahlo's her family, her fascination for Diego Rivera and other love interests, her crippled body and medical science, her friends and enemies, political struggles and art, the pre-Columbian past and her great love for Mexico and its traditions.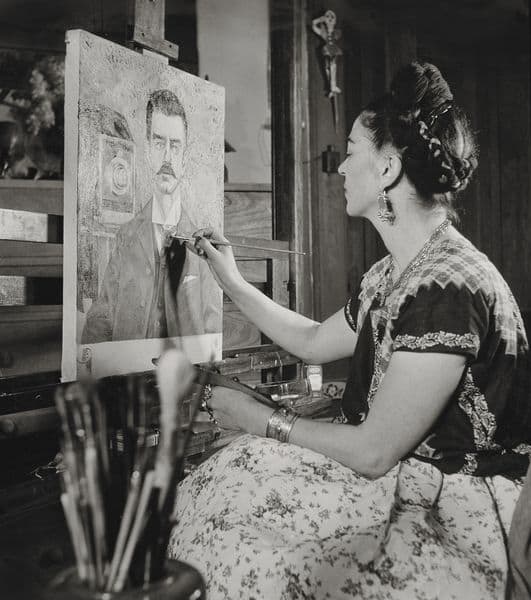 Frida Kahlo Photos at Bendigo Art Gallery
In addition to her personal photographs, Kahlo also collected works of contemporaries, including Man Ray, Martin Munkácsi, Fritz Henle, Edward Weston, Tina Modotti, Pierre Verger, and Lola and Manuel Álvarez.
The exhibition Frida Kahlo, her photos will be on view at Bendigo Art Gallery in Bendigo, Australia until February 19, 2019.
The exhibition is exclusive to Bendigo Art Gallery from the Frida Kahlo and Diego Rivera Museums, and is toured by Terra Esplêndida.
  Editors' Tip: Frida Kahlo: Her Photos
Kahlo's photograph collection is a testimony to the tastes and interests of herself and Rivera, not only through the images themselves but also through the telling annotations inscribed upon them. Frida Kahlo: Her Photos allows us to speculate about Kahlo's and Rivera's likes and dislikes, and to document their family origins; it supplies a thrilling and hugely significant addition to our knowledge of Kahlo's life and work.
Featured images: Guillermo Kahlo - Frida Kahlo, 1932 © Frida Kahlo Museum. Images courtesy of Bendigo Art Gallery.