Started in 1999, Friday Late began as a unique project for promoting London cultural events. Throughout the years it developed into a programme that celebrates all aspects of contemporary visual culture and design in society, bringing audiences face-to-face with both leading and emerging artists and designers. Being held in Victoria and Albert Museum, it provides a platform for testing ideas and challenging conventions. Friday Late inspires and provokes, whilst encouraging audiences to interact with the Museum's collections in new ways. Its ever-changing curated programme of live performances, cutting-edge fashion, film, installations, debates, special guests and late-night exhibition openings became one of the London's must-sees. It's held on the last Friday in every month (except December) from 6.30 to 10 pm.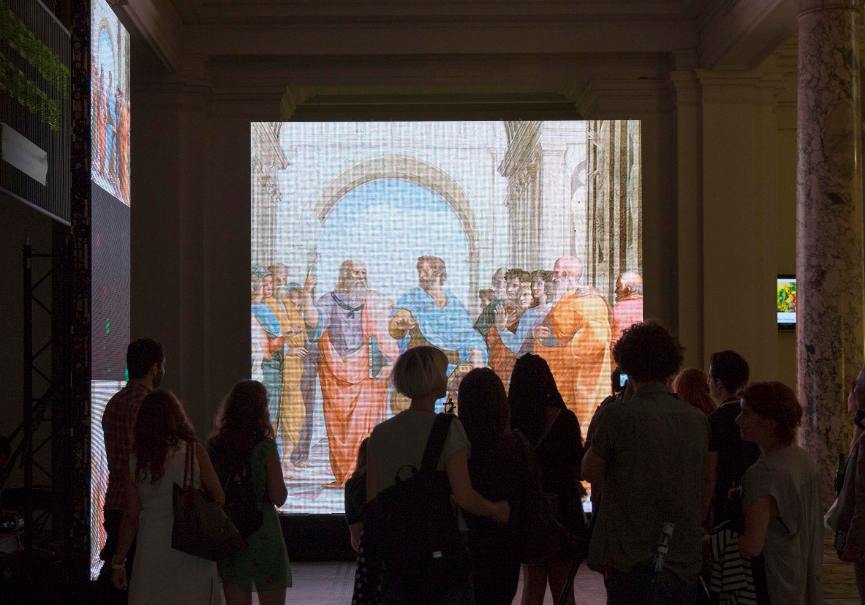 Social Rebellion As An Inspiration
This month, Friday Night presents us with 'Making Trouble and Influencing People' topic, promoting the art of social rebellion and strategies for change. It takes inspiration from what else but V&A exhibition Disobedient Objects which we wrote about earlier in April. It will include talks by the iconic Guerrilla Girls, Amnesty International's director of international advocacy, Steve Crawshaw, and workshops led by artists featured in the show, led by amazing Carrie Reichardt.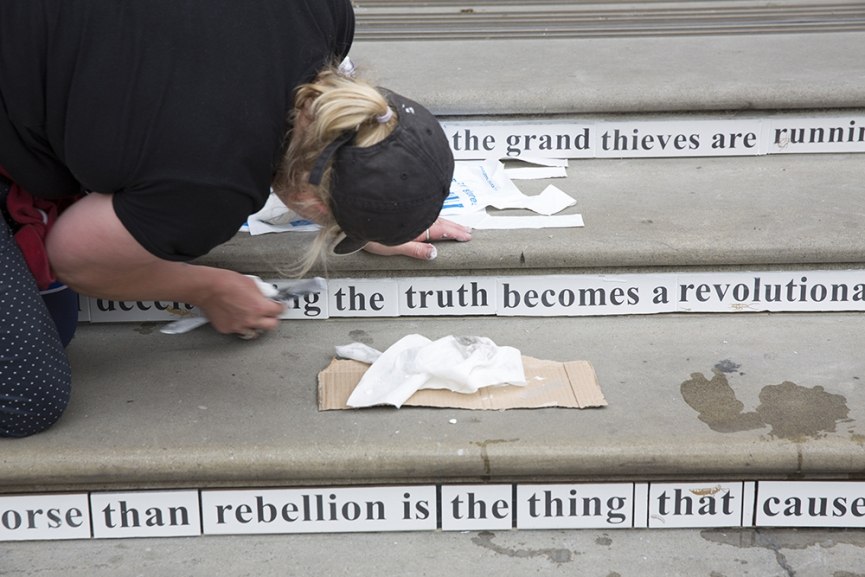 Talking, Listening And Sewing
Divided in several museum spaces, the three-and-a-half cultural event will touch on few topics, all closely related to the main theme. Presentations, workshops and discussions are all part of the evening. For example, at 6.30 pm at Fashion, Gallery 40 you'll be taught what to do in case you get arrested for social disobedience, and at 8 pm starts the sequence called 'Power of Speech - Pussies out for the Panthers and other Tales of Extreme Craftivism' held by renegade potter, craftivist and all-round troublemaker Carrie Reichardt who will talk about her personal experiences of creative protest. You'll also be able to see the actual Disobedient Objects exhibition that will be on display until February 1, 2015. And after the tour if you wish to make your own Arpillera Doll which was used as a symbol of resistance against the dictatorship of Augusto Pinochet, you can.
If you want to spend an unusual Friday night downtown, Friday Late is the right place for you. Make your weekend interesting and wake up the rebel in you!