The friends and family street artists presented their collaborative efforts at Yo (love) 305 Gallery in Wynwood last Weekend. The friends and family we're talking abut are 2501, 2 Alas, Axel Void, Alexis Diaz, Jaz, Jufe and Pastel. The street art exhibition taking place during Art Basel Miami entitled "Friends and Family" brought together these artists in a homogenous group exhibition that showcased a variety of mural-like urban artworks, all held in black and white colors. The centerpiece of the exhibition was a beautifully painted canoe painted by 2501. The paintings surrounded the centerpiece in the one room gallery space of Yo (love) 305. Here's some pictures from "Friends and Family":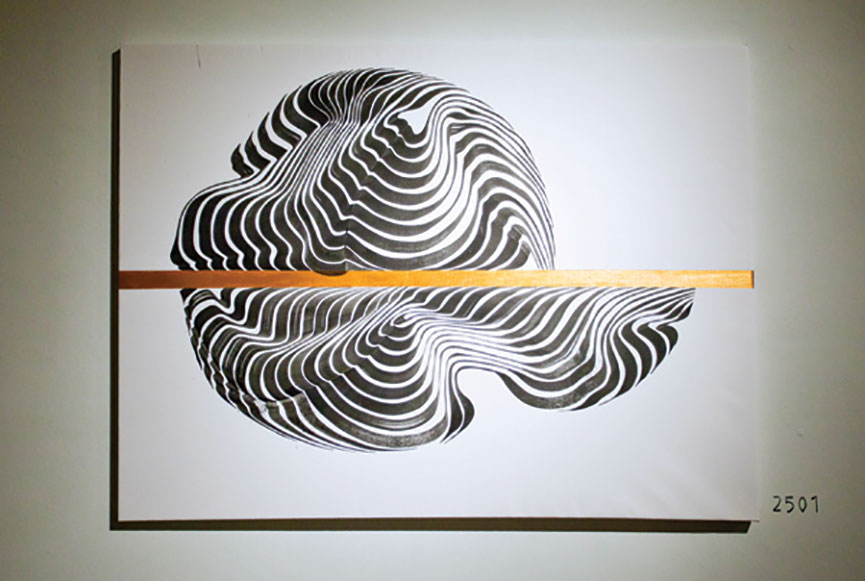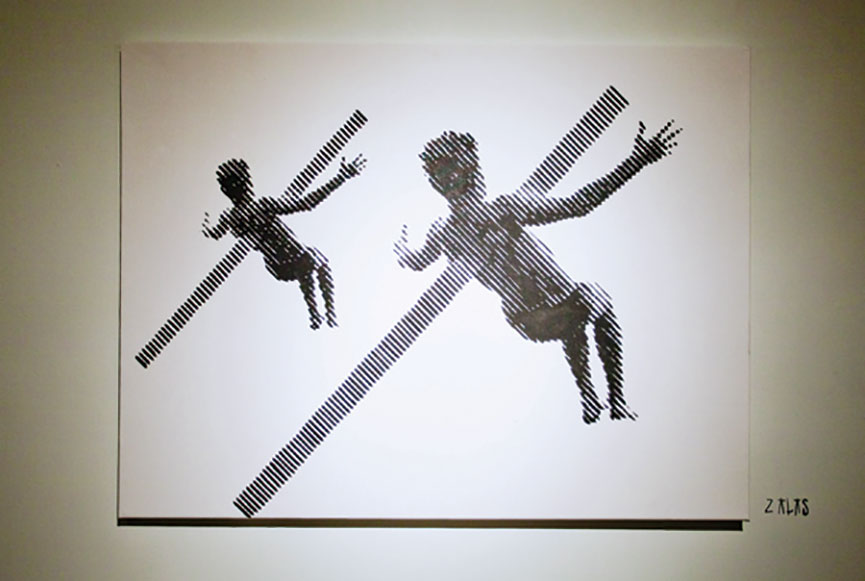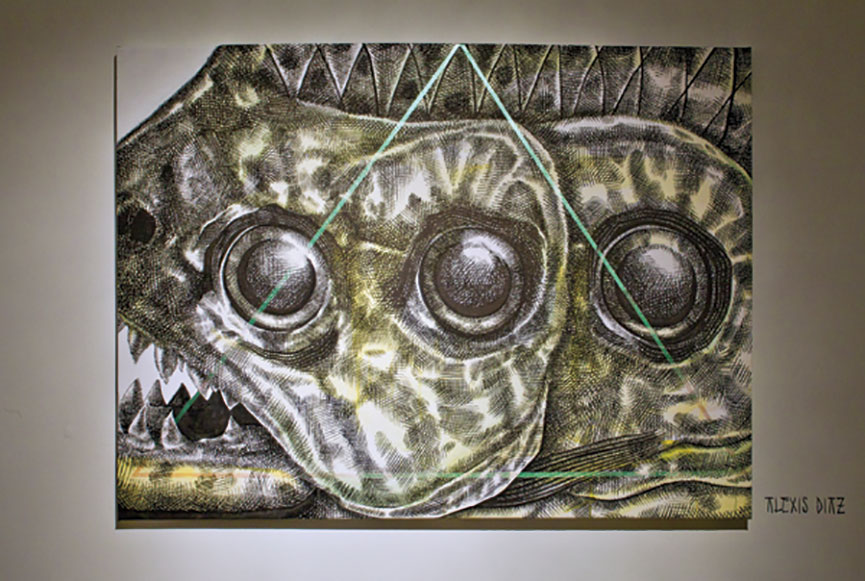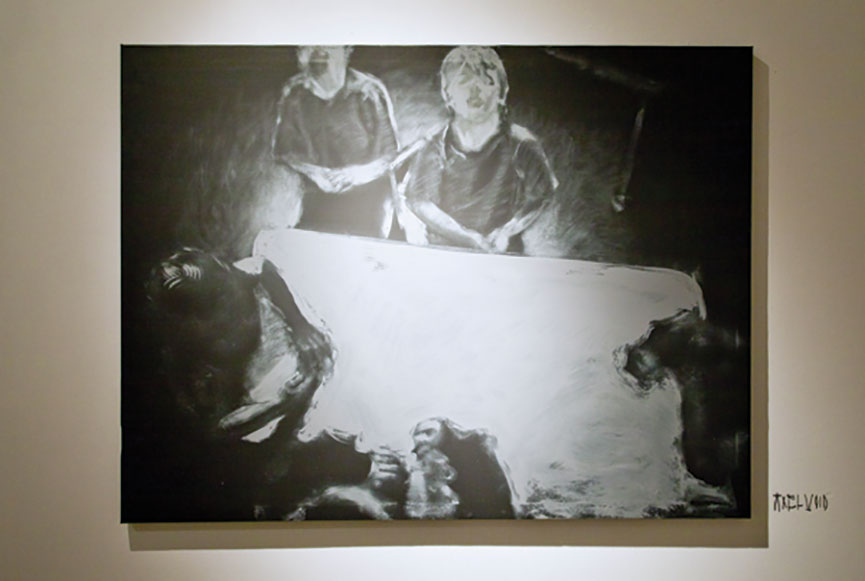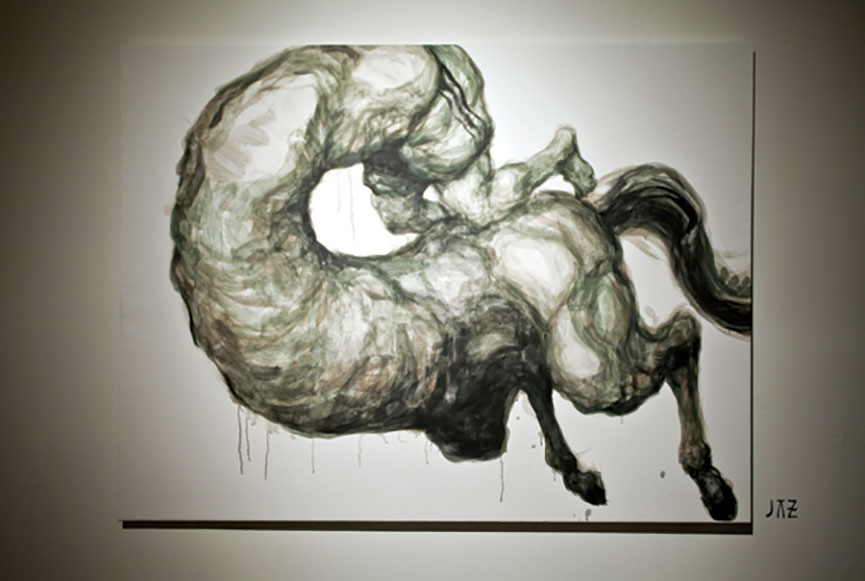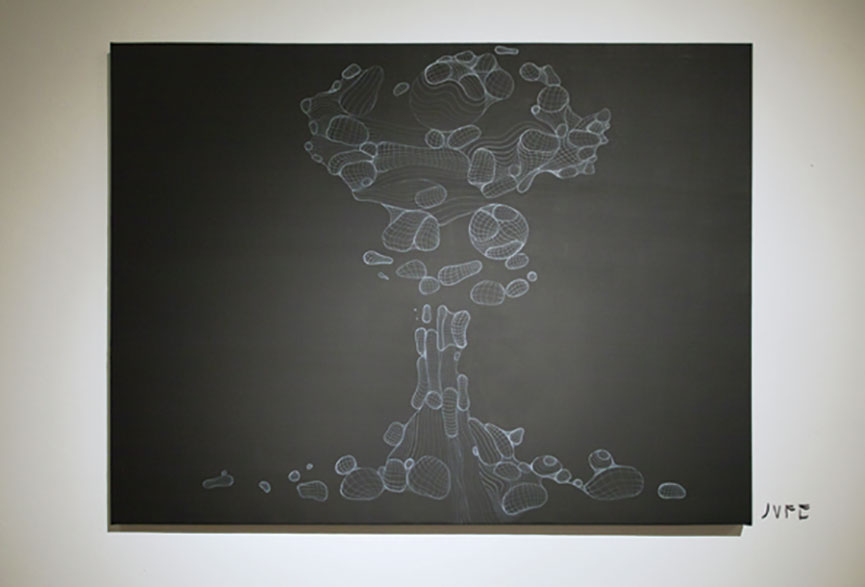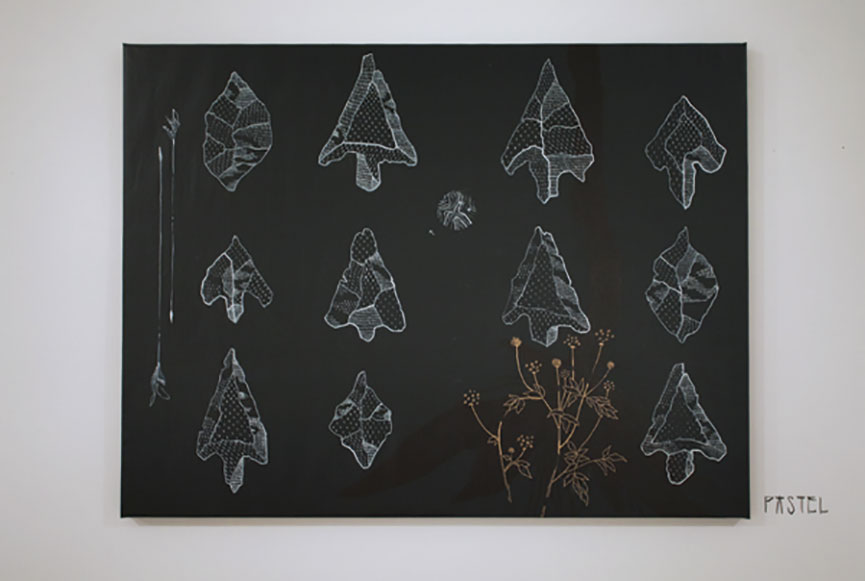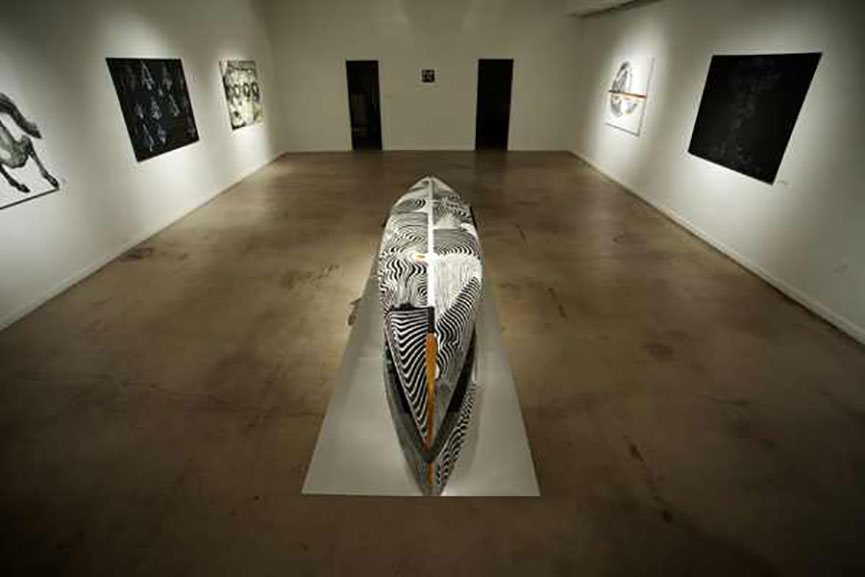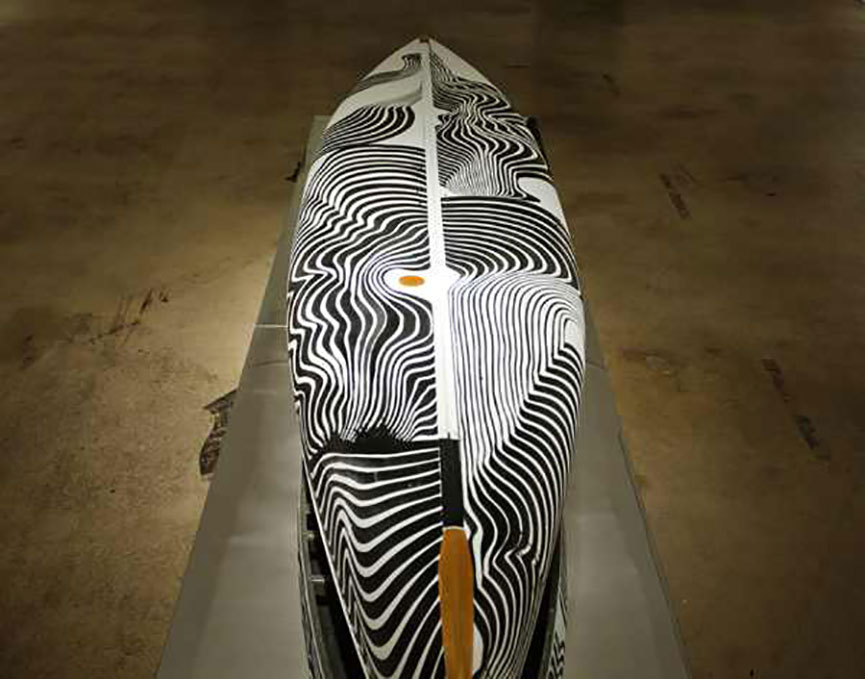 The Friends and Family comment
"The Fordistas collective exhibition, Friends and Family

, at the Yo (love) 305 Gallery in Wynwood brought together the work of seven muralists who, for the first time, had the opportunity to meld their individual talents into a cohesive whole within a single space. United by friendships forged in exhibitions around the world as well as through shared styles and mediums, the international group of artists, made up of 2501, 2 Alas, Axel Void, Alexis Diaz, Jaz, Jufe, and Pastel, decided to join forces to present a show that emphasizes the values of cooperation among artists over those of competition. The shared exhibit accomplished a wide range of expressions and themes including the creative process behind 2501's subconscious painting, with each voluminous line standing in as a symbol of the passing of time; the playfulness behind 2Alas' dual collaboration and their incorporation of an iconic image from the 60s; the application of mural techniques on canvas seen in Alexis Diaz's loose lines and texturized piranha; Jufe's anti-statement on the ephemeral nature of art work) in circuits such as those created by Art Basel represented in his nuke painting; Jaz's fusion of the classical and the surreal in his Sagittarian influenced piece; Axel Void's haunting and mysterious style as well as Pastel's commentary on the displacement of local identity due to gentrification in neighborhoods such as Wynwood through a complex and unexpected, yet relevant, integration of local indigenous references to his own historical Northern Argentine identity and the tragically genocidal 1864 War of the Triple Alliance or Paraguayan War. Being that Street Art is one of the first acts in which art may be understood as truly collective, the Friends and Family exhibition consciously celebrates this fact and brings together a surprising and fresh variety of expression bound by canvas and collaboration."
Pictures retrieved from: Juxtapoz