As the coronavirus pandemic continues, more and more galleries are moving their content online.
Although closing its doors, for the time being, Hashimoto Contemporary in San Francisco is bringing together artists in their community for a timely group show. Titled Friends & Family, the exhibition will feature new and recent works on paper that have been created during shelter in place, reflecting on our current moment.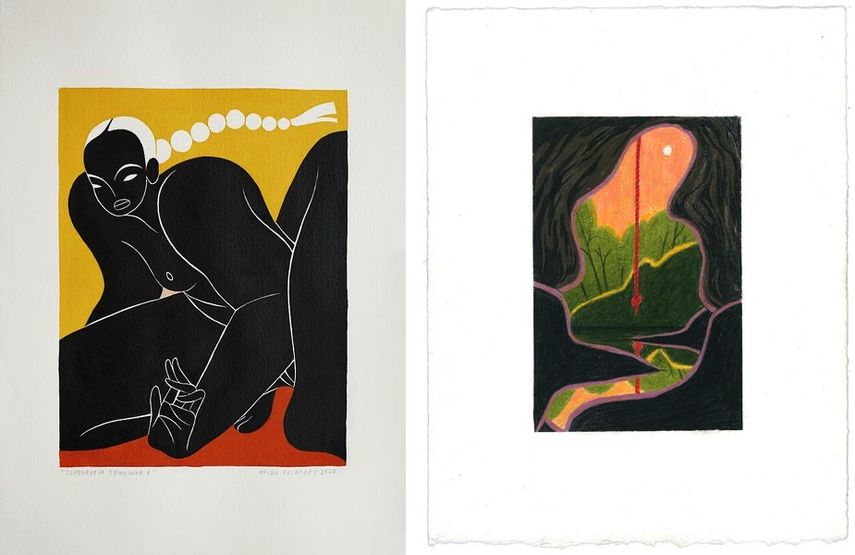 The Importance of Friends and Family
The exhibition at Hashimoto Contemporary highlights the importance of the community during these unprecedented times that have brought uncertainty to people around the world. The gallery's favorite contemporary painters and illustrators have created works outside of their normal routines and will now share them with the public.
This wide spectrum of artists is supposed to remind us of our bonds to one another from across cities and countries, as well as the importance of friends and family.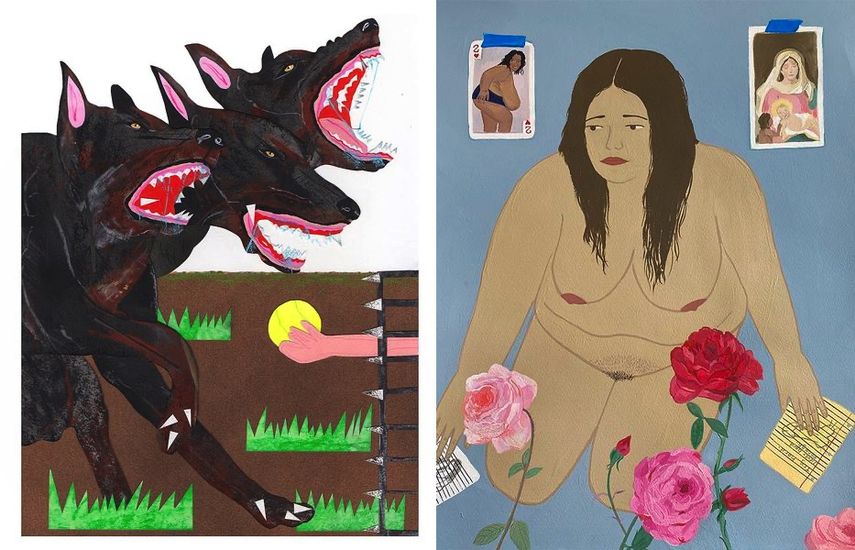 Participating Artists
The exhibition brings together 25 artists working in a range of media, highlighting the creative diversity of the gallery's community.
The public has an opportunity to see the intimately sized abstract works of Kristin Texeira and Rachel Strum, the quiet scenes of summer by Celia Jacobs, the bold collages of David Heo.
Participating artists also include Stephanie Brown, a multidisciplinary artist working in both traditional mediums and the art of tattooing; Gina M. Contreras, depicting bodies that don't fit into the societal norms of expected beauty dictated by contemporary fashion magazines; Joel Daniel Phillips, focusing on large-scale charcoal and graphite drawings exploring the social structures in his immediate surroundings; Casey Gray, known for vibrant still-life compositions that employ historical painting tropes to conceptualize contemporary tableaus; Liz Hernandez, who works primarily with topics related to her identity; Jessica Hess, known for photorealist oil paintings meticulously capturing graffiti's vibrant interruption amongst urban life; Erik Jones, known for vibrant and colorful work, expressing a heightened sense of realism; Jess Mudget, known for modern take on vintage-style illustration infuses his work with a particular grit that's unmistakably his own; Hilda Palafox, a Mexican artist celebrating femininity in its original state and lusciously embodying Mother Earth with weight, strength, and beauty; Stacey Rozich, who constructs vignettes in watercolor that combine elements of folklore, medieval religious iconography and American pop culture; Anna Valdez, looking to her immediate surroundings, family photographs and recipes, and "vague stories" for the subjects of her work; Dennis Brown; Ken Garduno; JP Neang; David Polka; Lindsay Stripling; Shannon Taylor; David Welker; Ryan Whelan; and Alex Ziv.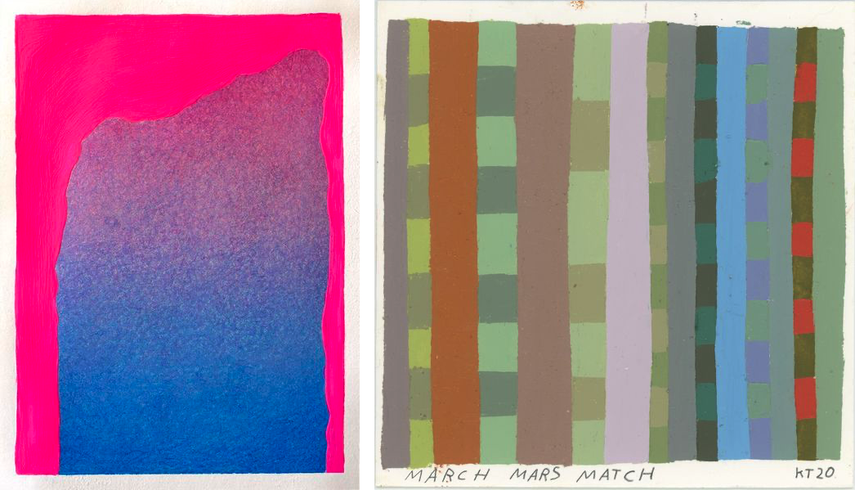 The Group Show at Hashimoto Contemporary
Friends & Family will be on view on the website of Hashimoto Contemporary in San Francisco from May 9th until May 30th, 2020.
An Instagram live walkthrough of the show is scheduled for Saturday, May 9th at 2 p.m. Pacific on the Hashimoto Contemporary Instagram.
Featured image: Kristin Texeira - March (details), 2020. All images courtesy of Hashimoto Contemporary.