Over 190 galleries are participating at Frieze New York 2015; however this year the focus is on local galleries. Those new to Frieze New York include: Acquavella (New York); Blum & Poe (New York/Los Angeles), Clearing (New York/Brussels), JTT (New York), Matthew Marks Gallery (New York); McKee Gallery (New York); Pace (New York) and Skarstedt (New York). Solo and special presentations that promise to be focal points in the fair include: Philippe Parreno (Pilar Corrias, London); T.J. Wilcox (Gladstone Gallery, New York); Giuseppe Penone (Marian Goodman, New York); Lesley Vance (David Kordansky, Los Angeles); Richard Tuttle (Pace, NYC); and Canan (Rampa, Istanbul); two-artist presentations by Marilyn Minter and Laurie Simmons (Salon 94, New York) and John McCracken and Franz West (David Zwirner, New York); and a new installation by Iran do Espírito Santo (Fortes Vilaca, São Paulo).
Frame section features the most exciting emerging galleries from around the world. Additions to this year's list include Antenna Space (Shanghai) showing Liu Ding; Freedman Fitzpatrick (Los Angeles) with Mathis Altmann; Mathew Gallery (Berlin) showing Than Hussein Clark; and Supplement (London) with Philomene Pirecki. In Focus section, there are number of galleries participating for the first time at Frieze New York. These include: Chi-Wen Gallery (Taipei); Foxy Production (New York); Frutta (Rome); Hunt Kastner (Prague); Instituto De Visión (Bogotá), Silberkuppe (Berlin) and Travesia Cuatro (Guadalajara/Madrid).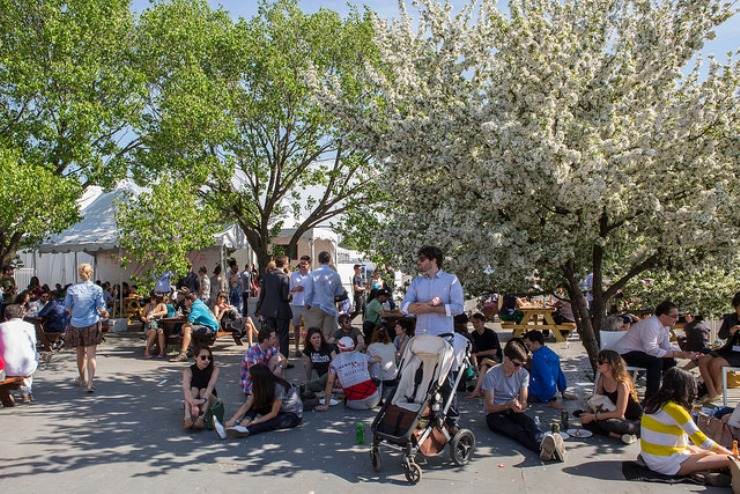 Frieze New York 2015 Interesting Moments
As we mentioned before, one of the focal points of the fair will be David Kordansky's booth, where the gallery will present new work by Los Angeles-based painter Lesley Vance. One of the gallery's founding artists, Vance has developed a singular abstract language, a portrayal, romantic yet exacting, of plastic space as a surrealist pictorial continuum. Her new paintings and collages, featuring her boldest colors and most graphic gestures, appear unmoored from worldly referent while according with, and flouting conventions of optical construction. Additionally, galleries that should also be visited are: Gagosian Gallery, Maureen Paley, Peres Projects, Hauser & Wirth, and many others.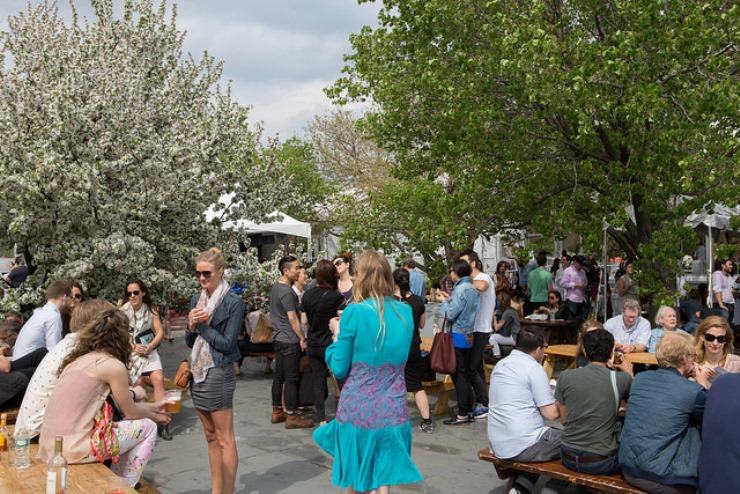 Frieze New York 2015 Supporting Program
Frieze New York 2015 has a truly rich and diverse supporting program. The Frieze Projects program will feature six new artworks, inside, outside and even underneath the fair on Randall's Island. The artists participating this year are: Korakrit Arunanondchai, Pia Camil, Samara Golden, Aki Sasamoto and Allyson Vieira. The program will also feature a special tribute to the Flux-Labyrinth, an installation conceived in Berlin in 1976 by George Maciunas, in collaboration with other Fluxus artists. Special Frieze Talks will be organized, with leading artists, writers and cultural commentators participating. For those loving audio art and music, the fourth edition Frieze Sounds will feature three commissioned audio works by international artists: Alicja Kwade, Xaviera Simmons and Sergei Tcherepnin.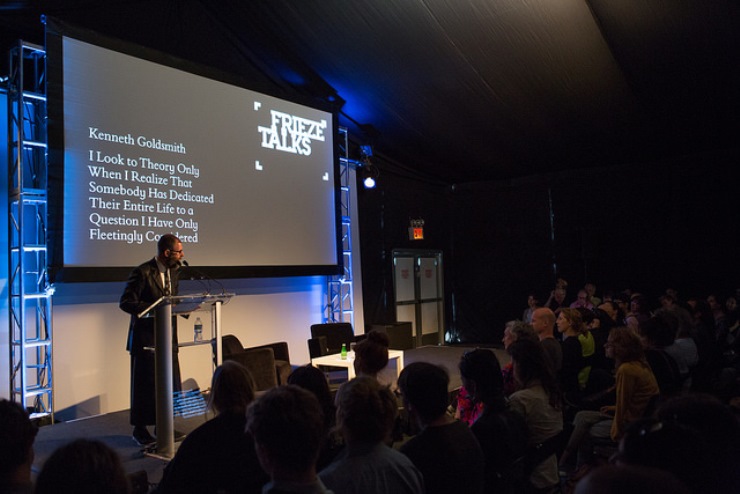 Frieze New York 2015 – Practical Information
Tickets to Frieze New York are on sale at friezenewyork.com. A limited number of 10 USD student and 17-25 tickets are also available, for the Thursday and Friday of the fair. All tickets to Frieze New York are only available in advance. Frieze New York takes place on Randall's Island, Manhattan. Frieze New York 2015 invitation-only preview will be held on May 13th. The art fair will be opened from May 14th until May 17th in New York City.
Scroll down, and take a look at the list of exhibitors.