The fifth edition of Frieze New York returns to Randall's Island Park, Manhattan this May! In a bespoke structure designed for the experience of art, more than 200 international galleries will bring together the world's most exciting emerging and established contemporary artists. Victoria Siddall will be directing Frieze New York for the first time (Victoria had previously directed Frieze Masters and she has now taken the reigns of all 3 Frieze Fairs) assisted by Artistic Directors Joanna Stella Sawicka and Abby Bangser as well a very strong team of international curators. Unrivaled in curated content, quality and range, Frieze New York will create an immersive cultural experience overlooking the East River. This year, the fair will host 204 galleries spread throughout the different sections and non-profit projects: Main section, Focus, Frame, Spotlight, Frieze Projects.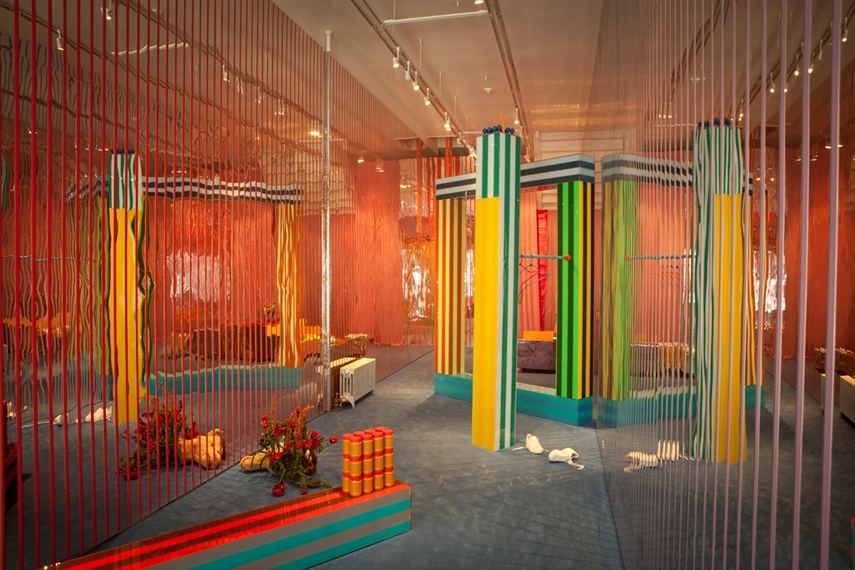 Frieze New York 2016 Highlights
Main Section includes 131 galleries from the blue chip galleries to the most established galleries from around the globe. Some of the highlights: Alexander Gray Associates (New York) will bring artist Melvin Edwards; Taro Nasu (Tokyo) will present a solo show by Simon Fujiwara - in 2010 he was a Frieze Artist Award winner; Art: Concept (Paris) will make visitors of the fair play with a game made by artist Jean-Michel Sanejouand in the 60's/70's called Jeu de Topo. And Corbett vs. Dempsey (Chicago) and Thomas Dane Gallery (London) combined booth will focus on the notion of eccentric figuration, with paintings, drawings, collages, and sculptural works by Hurvin Anderson, Margot Bergman, Cecily Brown, Arturo Herrera, Ella Kruglyanskaya among others.
Focus is on the curated section made of the most forward-thinking galleries founded after 2003 (32 galleries); highlights include sculptures by Marina Pinsky alongside Eduardo Paolozzi prints at Clearing Gallery (Brooskly, USA). Marina is also currently on show at Kunsthalle Basel until April 2016 and Eduardo at the Yorkshire Sculpture Park until June 2016. Pia Camil will be at Instituto De Vision's booth, she is currently having a great and successful show at the New Museum and another one at MOCA Detroit. Limoncello (London) will show prints by artist Tomas Downes and sculptures by Jesse Wine also currently on show at British Art Show 8. And gallery hunt chastener (Prague) will have a solo booth of Deutsche Bank artist of tGenrehe year Basim Magdy.
Finally, be sure not to miss booths of Acquavella Galleries, Boers-Li Gallery, Contemporary Fine Arts, Gagosian, Hauser & Wirth, Taka Ishii Gallery, David Kordansky Gallery, Tomio Koyama Gallery, Kukje Gallery, Lehmann Maupin, Dominique Levy Gallery, Pace, Maureen Paley, Peres Projects, Galerie Perrotin, Galerie Thaddaeus Ropac, White Cube, David Zwirner, Clearing, Take Ninagawa, and many others.
Frame and Spotlight
Frame is dedicated to solo artists (18 galleries), and will have gallery 80m2 Livia Benavides with artist Rita Ponce de León who'll be interacting with visitors by conducting a survey into their behavioral traits. Freedman Fitzpatrick's (LA) booth will be turned into an evolving landscape of fluffy synthetic polyester material by Philip Zach. Leo Xu Projects' (Shanghai) booth will feature a site-specific meditation-like room covered in patches of carpets which artist Liu Shiyuan purchased from infamous taobao.com (Chinese equivalent of ebay). This immersive room will include a sound installation by the artist.
Spotlight is curated by Clara M Kim and brings to the fair solo 20th-century artist presentations of works which have been overlooked by art history. It will present the work of seminal artists from countries like Belarus, Guyana and Slovakia. This is the section where most of Institutional collections make purchases during the fair. Here Gallery Pippy Houldsworth (London) will dedicate its booth to artist Mary Kelly work called Interim which will be an exploration of the unknown terrain of middle-aged life (the artist is also currently having a show at the Henry Moore Institute). Icon Gallery (New York) will show Indian-born, French-based, artist S.H.Raza who's paintings will fuse the timelessness of the East with the abstraction long thought of the West. And Franklin Parrasch Gallery (New York) will display Joe Goode's early works including his famous milk bottles that also made Artforum's cover in 1962.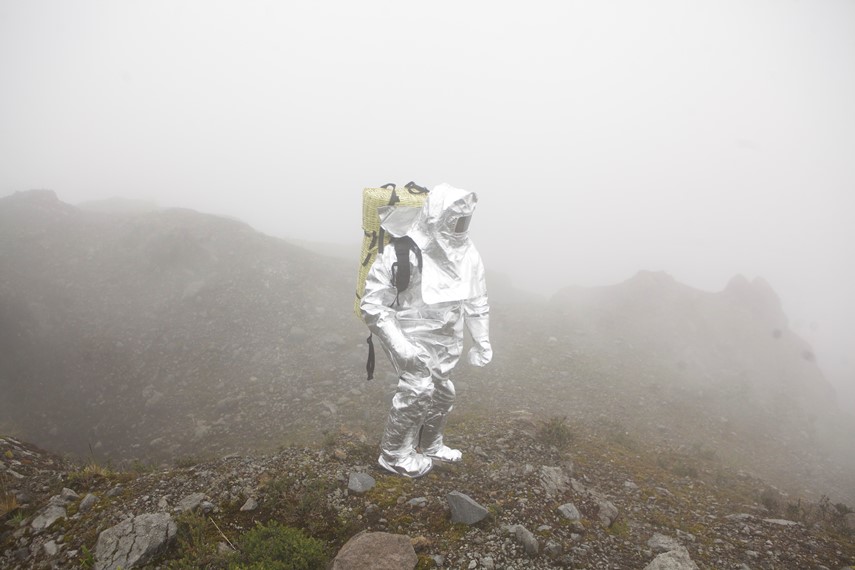 Frieze Projects
The Frieze Projects program at Frieze New York 2016 will feature six new artworks, both inside the fair and around Randall's Island Park, Manhattan. Curated by Cecilia Alemani (High Line Art, New York), Frieze Projects is the celebrated non-profit program of artist commissions realized annually at Frieze New York. This year's program explores the magical possibilities of artistic intervention, with performances, sculptures and clandestine actions, which respond to the fair environment in unexpected and often humorous ways. The artists participating in Frieze Projects at Frieze New York 2016 are: Alex Da Corte, Anthea Hamilton, David Horvitz, Eduardo Navarro, Heather Phillipson, and a tribute to the Daniel Newburg Gallery with a special project by Maurizio Cattelan.
The Location of the Frieze New York 2016 Main Venue
Practical Information
Frieze New York 2016 takes place in Randall's Island Park, Manhattan. The fair will be open from May 5 until May 8, 2016. Invitation-only Preview is scheduled for Wednesday, May 4, 8pm. Tickets for Frieze New York 2016 are now on sale. Tickets start at $10 and are limited. The fair recommends buying tickets in advance. For more information, please visit the official website of the art fair.
Featured Images: Anthea Hamilton and Nicholas Byrne – LOVE (Installation View), Series of 8 inflatables, 2012, Frieze Projects East, Poplar Baths; David Horvitz - The Distance of a Day, detail, 2013, Digital video, 12 minutes, courtesy the artist and Chert, Berlin. All Images courtesy of Frieze New York.