Starting from July and for the next two months, Italy will be the central station in Europe for street art lovers. This year the City of Bologna is presenting the Frontier Art Festival with a project 'The line of style' – which aims to enhance the disciplines of writing and street art through a deep reflection about these two forms, world wide recognized as some of the most interesting expressions in the contemporary art world. Bologna will host number of Italian and foreign artists that have an assignment of trying to create large-scale architectural and visual site-specific murals. The festival area is divided into two sections – Walls and Boxes.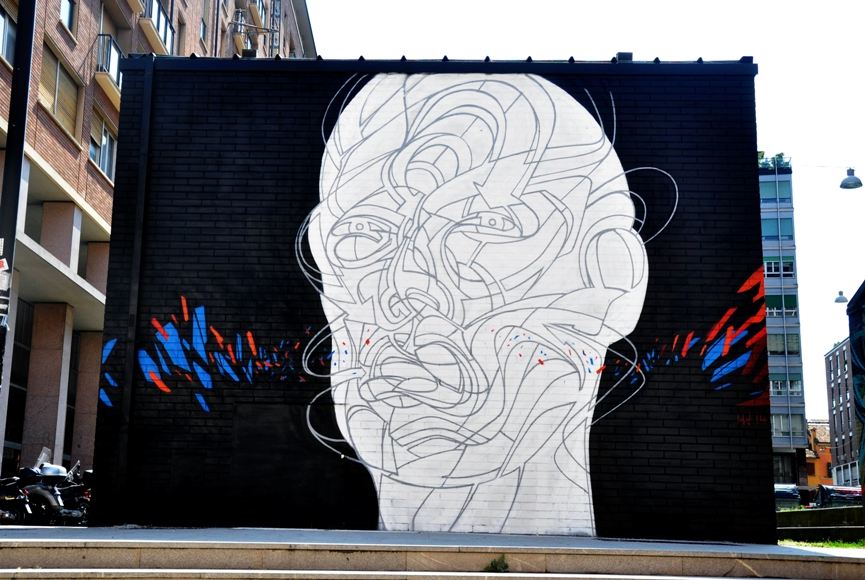 Writing And Street Art
The idea for the project, curated by Claudio Musso and Fabiola Naldi (art critic and art historian), came from the show 'Arte di Frontiera. New York Graffiti', organized in 1984 at the Modern Art Gallery of Bologna. At that time young emerging artists, soon became great names in the art world - Jean-Michel Basquiat, Keith Haring and Kenny Scharf. This year's artists belong to the last two generations that have dictated the development of codes in Writing and Street Art. The curators have decided to turn the attention to the artistic pursuits that tend to abstraction: starting from the essential element of the Letter for Writing, writers work for decomposition, explosion, deflagration leading to a representation of pure sign or pure color based on an informal nature. These elements of change were the topic of the research for artists like Lokiss, Poesia, Seikon, Nuria Mora and Italians Rae Martini and Peeta.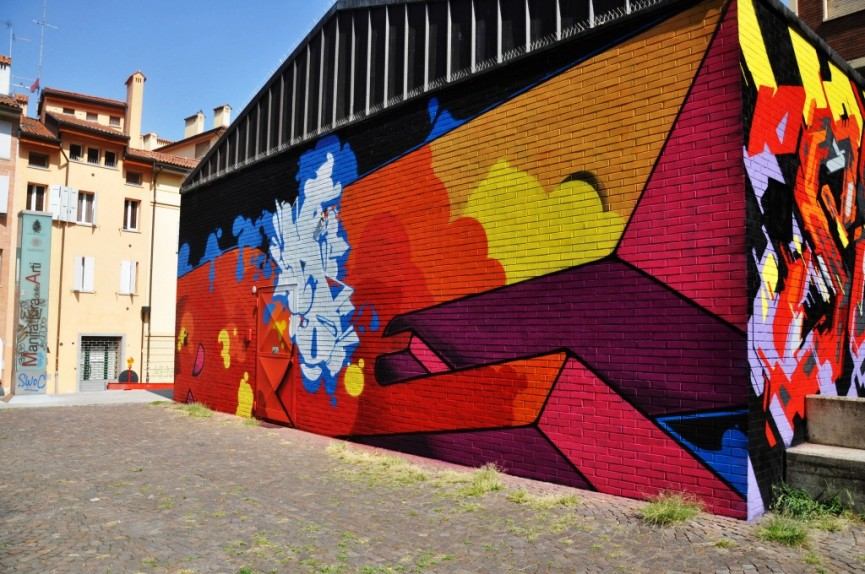 Walls
All the events are happening in outdoor facades, buildings and sites located in the central and peripheral urban areas. The section Walls is dedicated to the facades of
large size building located in the urban area and includes three city-owned buildings under management to Acer and a wall of a school building. From June 30th to July 4th on the facade of Primary Schools operated Peeta, one of the most important Italian artists recognized world wide. From 23-30 July Poesia will operate - American artist who drew the Writing (and painting) the essential elements of his research: gesture, sign, color. Afterwards, from July 27th to August 2nd Seikon will show his amazing work in via Scipione dal Ferro. Nuria Mora, one of the few females in the street art world, will focus on her dialogical interaction with the wall surface.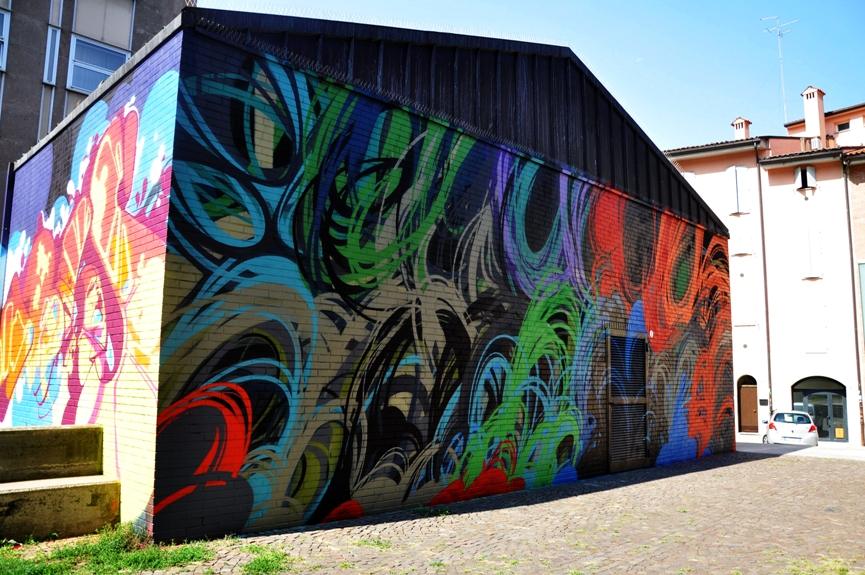 Boxes
This year, through the Boxes section, Frontier Art Festival will try to emphasize the division of the area, just like it happens in the streets. It was decided to use the two
buildings which are placed at the entrance of the Manufacture of Arts, an area which is undergoing a process of re-training and re-evaluation. From 7-17 July French artist Lokiss presented his style of Writing influenced by 80s wave, while Rea Martini showed off his unique skills.