Brooklyn-based street art duo FAILE is finalizing work on their new pieces that will be exhibited at Galerie Hilger NEXT in Vienna at the beginning of July. Their upcoming European exhibition "Fuel, Fantasy, Freedom" opens on July 2nd, bringing plenty of FAILE's colorful and playful work. While FAILE's recent exhibitions demonstrate an emphasis on audience participation, a critique of consumerism, and the incorporation of religious media, architecture, and site-specific/archival research into their work, this new body of work seems to be much more personal. A sense of nostalgia prevails throughout most of the works. If you happen to be in Vienna between July and September, do not miss this show. This is FAILE's first exhibition since last year when they made a magnificent mural also hosted by Hilger.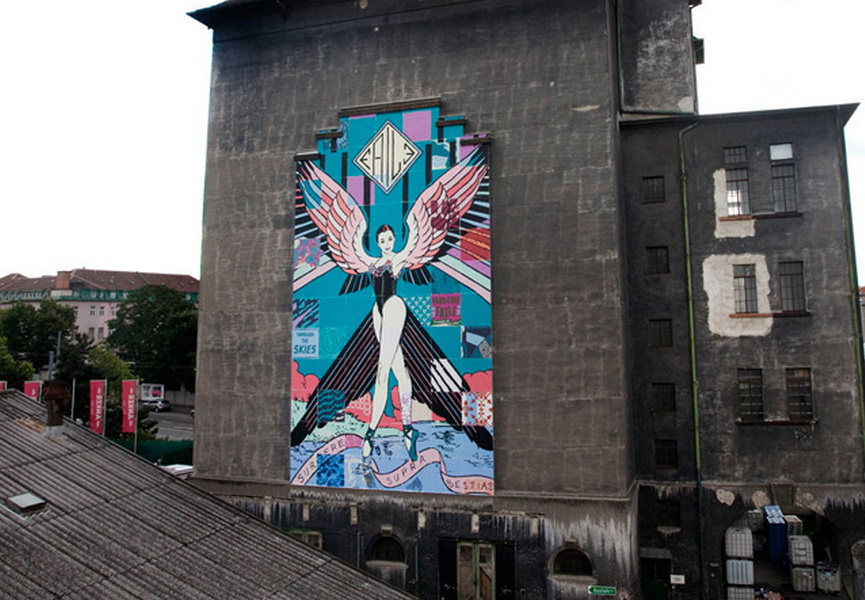 FAILE - A Life
Since 1999, FAILE have been exploring their artistic vision within a wide range - and often mix - of media. Originally a three-person collective, FAILE now consists of the duo Patrick McNeil and Patrick Miller, based in Brooklyn, New York. Their name is an anagram of their first project, "A life."  Much of their work is characterized by a process of iconic image-making that stems from a cut and paste style of appropriation and collage. Inspired by American Folk Art and the detritus tapestry of urban walls, their work is characterized by a vibrant weaving of colors, patterns, images, mediums, and typography, but also by a very playful attitude.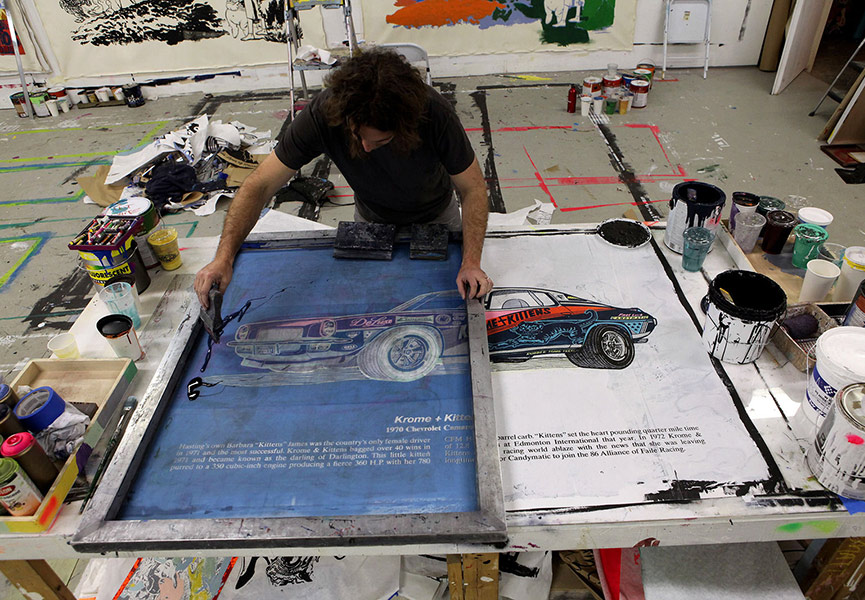 Fairy Tales
While painting and printmaking remain central to their approach, over the past decade FAILE has adapted its signature mass culture-driven iconography to vast array of materials and techniques, from wooden boxes and window pallets to more traditional canvas, prints, sculptures, stencils, installation, and prayer wheels. FAILE's work is constructed from found visual imagery, and blurs the line between "high" and "low" culture. "Fuel, Fantasy, Freedom" has taken inspiration from children's drawings, vintage posters and magazines, displaying and evoking the spirit of American 1970s design. Here we find iconography with which we can all connect, images of fairy tales, posters and decals, pictures of seventies muscle cars and more.