Design Indaba Trust, a not-for-profit company that makes initiatives dedicated to design education and development in South Africa, launched the social initiative #ANOTHERLIGHTUP in February 2014 in collaboration with renowned South African street artist Faith47 and designer consultancy Thingking. A few days ago, Thundafund, South Africa's crowd-funding equivalent to Kickstarter, launched a campaign to incentivize donations to #ANOTHERLIGHTUP based on a model of reciprocity.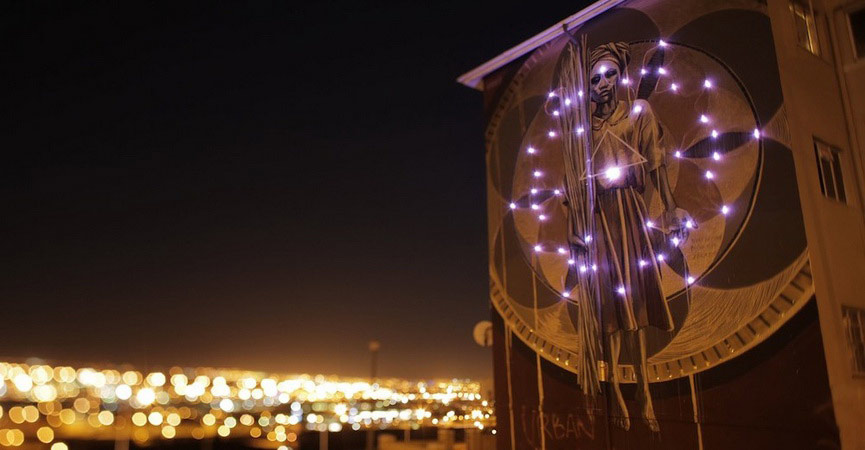 Fighting Crime with Light
Lighting has a direct correlation to crime in South Africa. #ANOTHERLIGHTUP combines street art with the power of crowd-funding to help build lights in a community in need in Khayelitsha. Its aim is to engage the community through public art, in order to make homes of those without access to lighting a safer space. Lighting will make many areas safer for community members and – in particular – children, who are most often the victims of violent crime.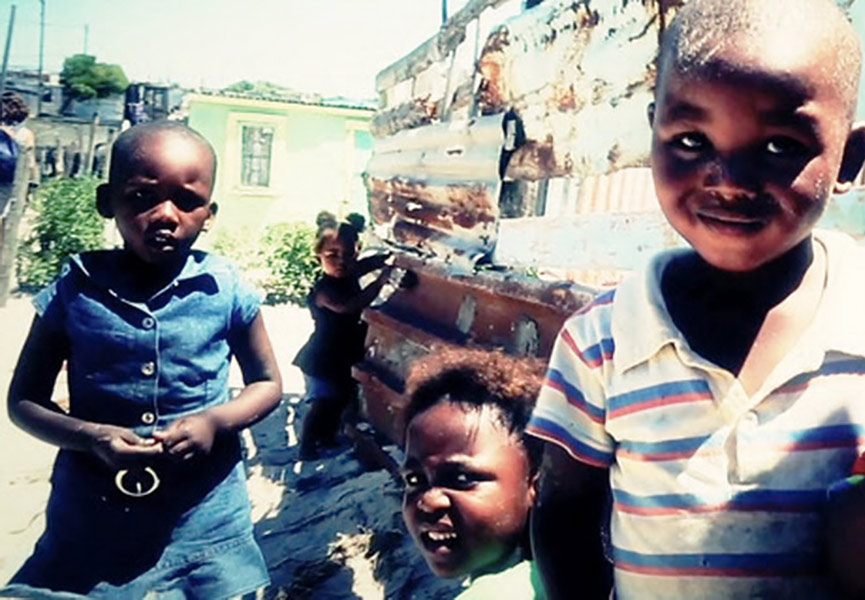 Lighting it up Together
Faith47's mural "Harvest", painted on one of the council buildings in District Six alongside the busy De Waal Drive in Cape Town, is an essential part of the project and here's how. Thingking embedded LED lights into the mural, which are activated by Twitter. When someone Tweets #anotherlightup they light up momentarily, while when someone donates money to the cause the lights switch on for an entire night. This feedback indicates to the public that the community is working together to light up another, less privileged, part of their community – bridging the gap between the geographically disparate areas. This also shows how street art can leverage the power of crowd funding to activate the public into helping create measurable change in their community.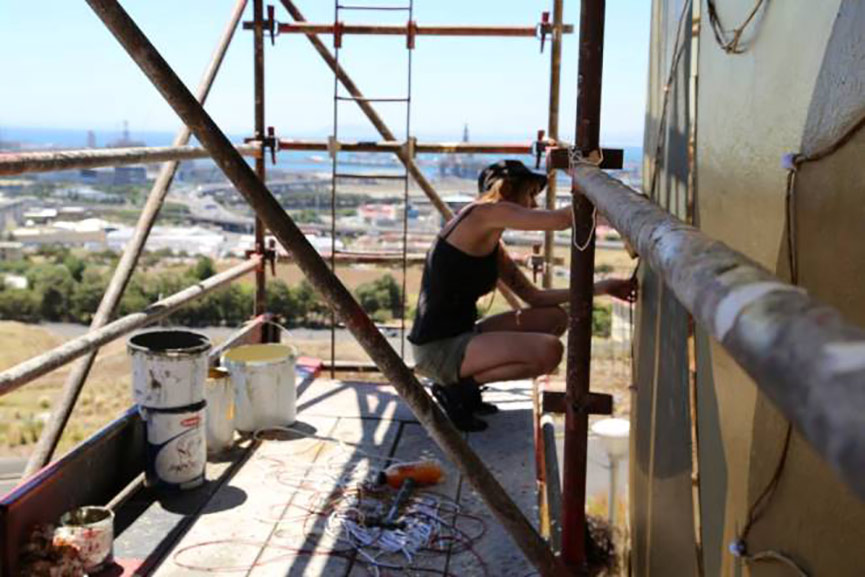 Let's Help
Let's help build lights in Khayelitsha. Here are some great and easy ways to get involved with the project: share Thundafund Campaign www.thundafund.com/anotherlightup, like #ANOTHERLIGHTUP Facebook page www.facebook.com/ANOTHERLIGHTUP, tweet www.twitter.com/anotherlightup or watch and share the video.
The campaign ends at midnight on 3 August 2014.