Venice Art Walk has been organized by a group of artists and volunteers in the distant 1979, as an artistic fundraiser for the Venice Family Clinic. C.A.V.E. gallery has been a part of the event for over 5 years with shows prepared especially for the occasion. This year, the space will have a large group exhibition with an impressive roster of artists. Venice Art Walk will occur on Sunday, May 18, 2014 at Google Headquarters in Venice, California, commemorating over forty years of the Clinic, which continues to provide healthcare for more than 24,000 people in need.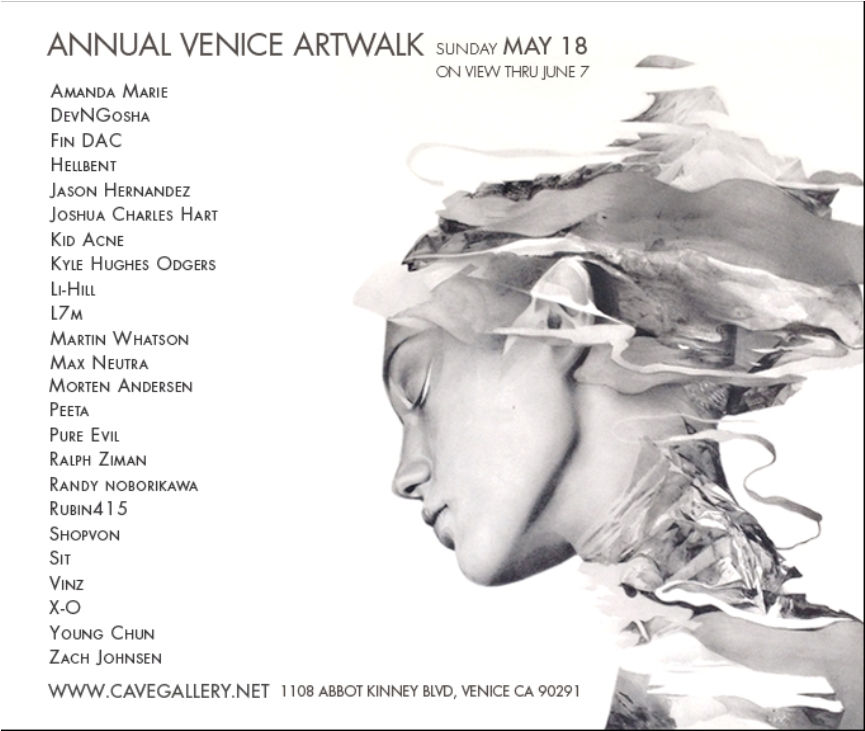 C.A.V.E. Gallery participation
C.A.V.E. Gallery exhibition will feature pieces by Amanda Marie, Brian Robertson, DevNGoshA, Fin DAC, Gustavo Rimada, Hellbent, J Shea, Jason Hernandez, John Park, Joshua Charles Hart, Kid Acne, Kyle Hughes-Odgers, Li-Hill, L7m, Martin Whatson, Max Neutra, Morten Andersen, Peeta, Pure Evil, Ralph Ziman, Randy Noborikawa, Rubin415, Sit, Vinz, Von, X-O, Young Chun, Zach Johnsen. The show will open at the Venice Art Walk day and continue through June 7, 2014.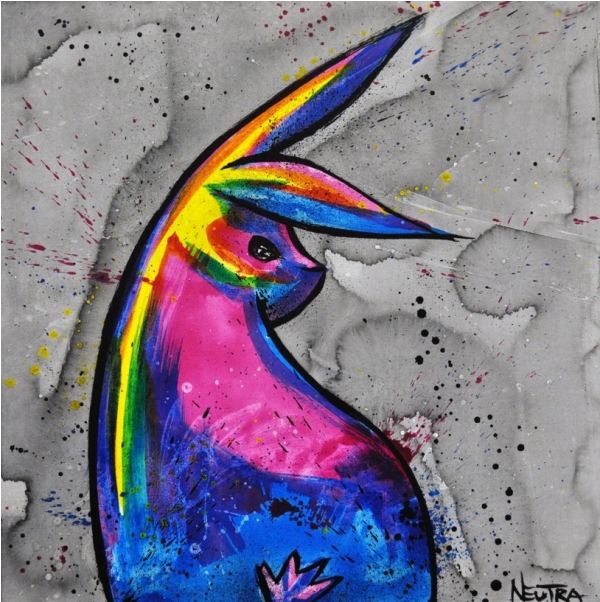 Since its founding date, Venice Art Walk grew into a largest fundraising event in the community, accumulating over 600,000 dollars of much needed funds, and thus helping to sustain the art scene of the community. The event today engages the entire town, with its large group of artists and volunteers helping their neighbors get health care, while caring for the artistic circles of the com
Besides a phenomenal artistic lineup, the 2014 event will feature live entertainment and gourmet food trucks, while the interested can acquire additional Art + Architecture tickets to take part in four architecture tours the Clinic is having over the course of the year, and to view new art studios exclusively, presented at the day of Art Walk and Auctions.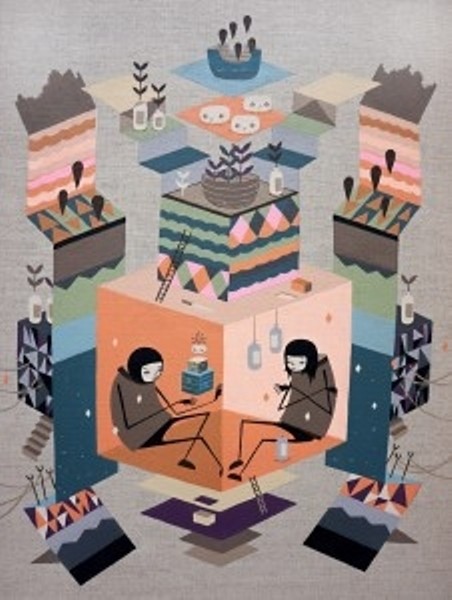 Silent Benefit Auction
The Auction will put up around 350 pieces of art for sale, which can all be reviewed via Paddle8 website. The exhibition is on view already at the Google Binoculars building designed by the famous Frank Gehry, consisting of paintings, drawings, photography and sculptures. Among the works at the auction, there is a signature piece by Amanda Marie featuring her recognizable vintage girls, estimated at $5800, with the starting bid at $2900. A colorful rabbit by Max Neutra is an acrylic painting estimated at $850, while a water-colored lithograph by Raymond Pettibon is estimated at $1250. A painting by Kyle Hughes-Odgers, Pick Any Number is an interesting piece, estimated at $4200 and executed on raw linen with acrylic colors. Among these, there is a lot of excellent artwork, which create a unique opportunity for collectors to acquire new pieces and simultaneously participate in a noble cause action.