Street art has come a long way since its beginnings as a forbidden subculture that was considered to be vandalism. Today, elements of street art are on every corner, its authors are mostly seen as artists and best in the everyday growing business are even exhibiting their works in urban and contemporary galleries across the world. However, even though the four decades old phenomena (at least it the form of what we consider to be a modern graffiti), there is none, or very little, literature and documentation on the craft. Few months ago, we presented you with the book entitled "Training Days: The Beginnings of Graffiti" where two New York photographers showed the true face of NYC graffiti scene. Now, a group of young supporters and friends of a famous Spanish street artist are gathering around with a goal to raise money and document the work of one of their favorite artists, ESCIF.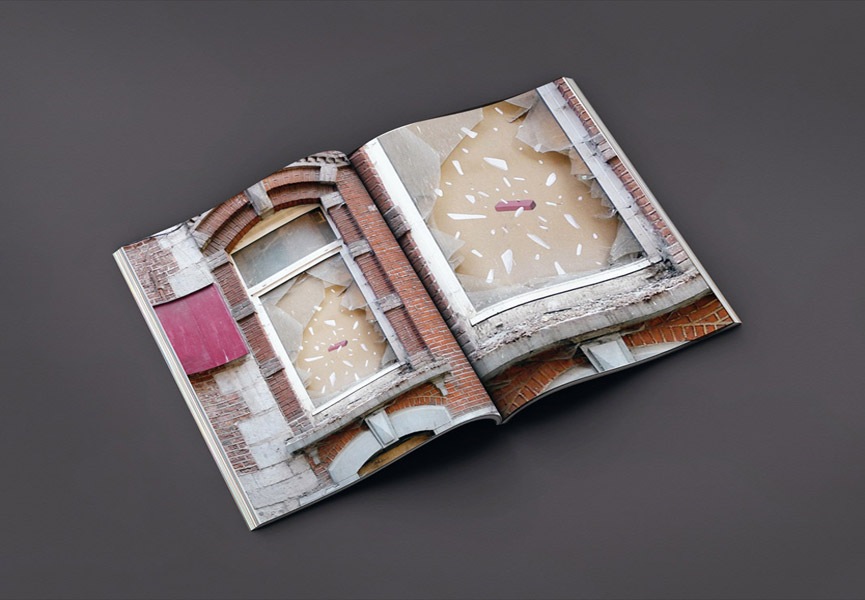 ESCIF's Witty Stencils
Starting in his home town of Valencia, Spain in 1997, the Spanish muralist and street artist Escif has now become one of the most popular and creative street art authors in the country. Although he first became noticed in Spain for his witty and critical murals, Escif soon began traveling the world and leaving his signature signs throughout Canada, Italy and France. He is famous for his usage of gloomy colors and simple lines that are helping the artist to communicate to the audience in a humorous and often very direct way on capitalism, politics, the economy and other sensitive social issues. As the artist himself admitted, his work is more about the message that style.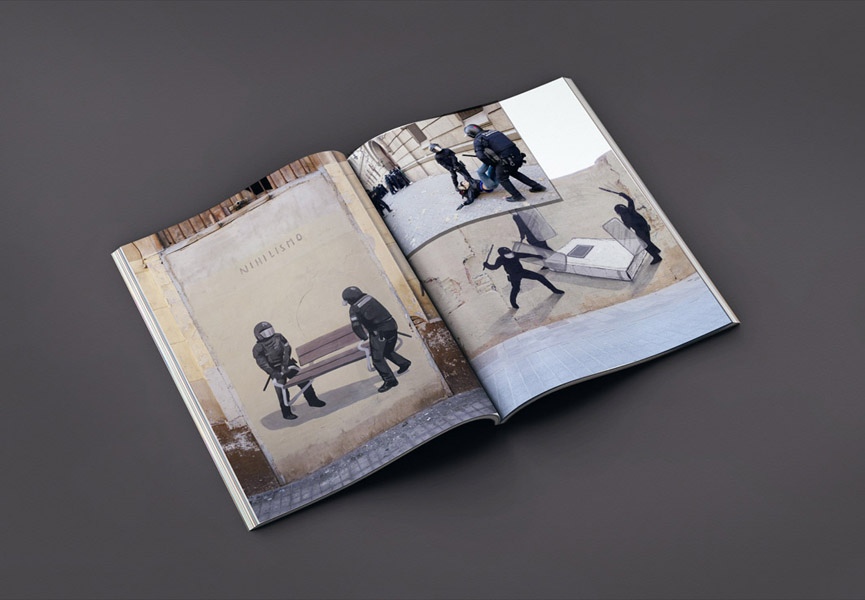 A Petition For ESCIF Book
Now, a group of fans and friends are on a mission to print a book with compilation from the last 5 years of ESCIF work. Besides the expected selection of murals, the book entitled "Elsewhere" would include artist's best sketches, drawings, ideas, feelings, recipes, deep secrets and everyday life thoughts. The idea is to print a first edition of 1000 copies, but for that the fundraisers will need a financial support from everyone who loves good graffiti and wants to support art. As it says on the IndieGogo website where the petition is being posted, "ELSEWHERE book is a crossover of thoughts, paints, references and particular things. Not in a spectacular way, but as if your mother had cooked it".
The goal is to raise €14,000 until February 2015 distribute it in March and burn it in April. However, "Elsewhere" is the speciality of the menu. It will contain 300 pages, 17,5 x 24 cm, full colour in different papers.  Each copy will be signed and handfinished by the artist. The campaign started December 15th and will close on January 24, 2015. All the necessary information about the petition you can get on this link.
If you're a fan of street art and graffiti, sign up for My Widewalls and be informed about all the upcoming projects!