One of the major players on the current international urban art scene, Futura 2000 is a living legend. Another pioneer, André Saraiva, also known as André, is best known for his iconic, cartoonish round-headed figure with long limbs and a circle and a cross for eyes. They are both recognized for their unique, easily identifiable style.
This winter, these street art legends will have a very special meeting at Danysz Gallery. The artists who have always shared the same virtuosity, a great vivacity and a perfect mastery of the aerosol bomb, will now share a canvas, painting together and sharing their worlds.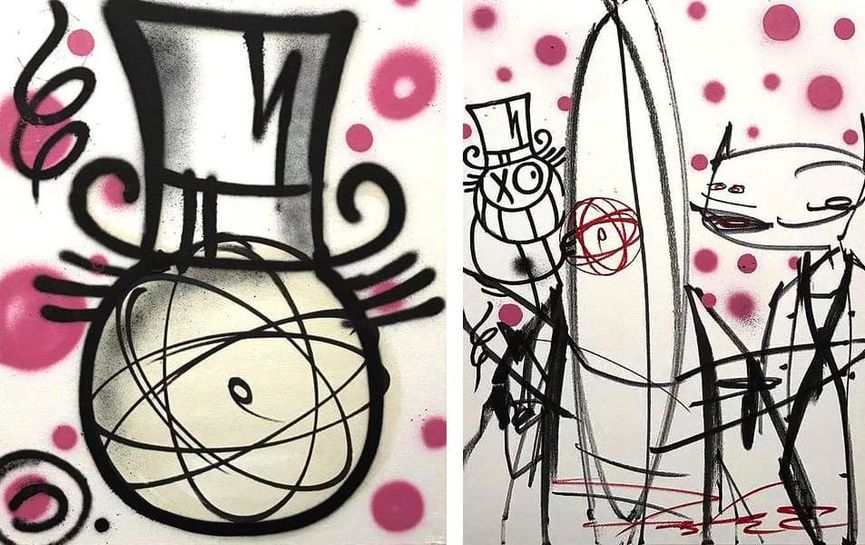 A Unique Collaboration
This four-handed exhibition will bring together a series of unseen collaborative pieces, in which Futura and André responded to one another, merging their gestures and energy.
These canvases feature both artists' alter egos – Futura's recognizable Pointman characters and André's dance figures of Mr A. These paintings and drawings reflect their shared energy and good mood. This unprecedented meeting of two legends is at the same time a moment of cheerfulness which came from the creative exchange created between them.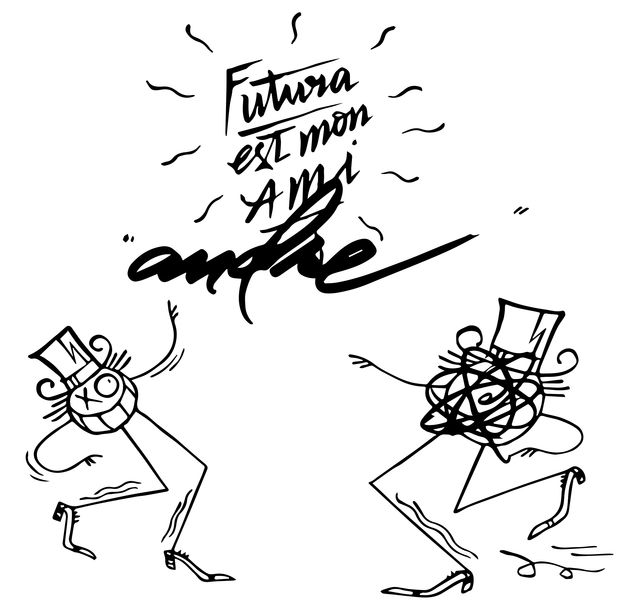 The Practice of Futura 2000 and Andre Saraiva
Born as Lenny Me Gurr, Futura 2000 is an iconic and remarkable pioneering figure which emerged in the 1970s New York. A highly influential and multi-faceted artist, he helped define the early movement by moving it away from lettering and towards the more painterly, abstract style. A father of abstract graffiti, his characteristic style remained unique, fresh, and evolving up to this day.
André Saraiva, also known as André, is a multifaceted artist of the 1980s and 90s graffiti scene. He became famous with Mr A, a cartoonish character with a round head, a cross and a circle for his eyes, a big smile and very long legs, which he used to draw all over the streets of Paris. He is celebrated for his distinctive style which is both poetic and joyful.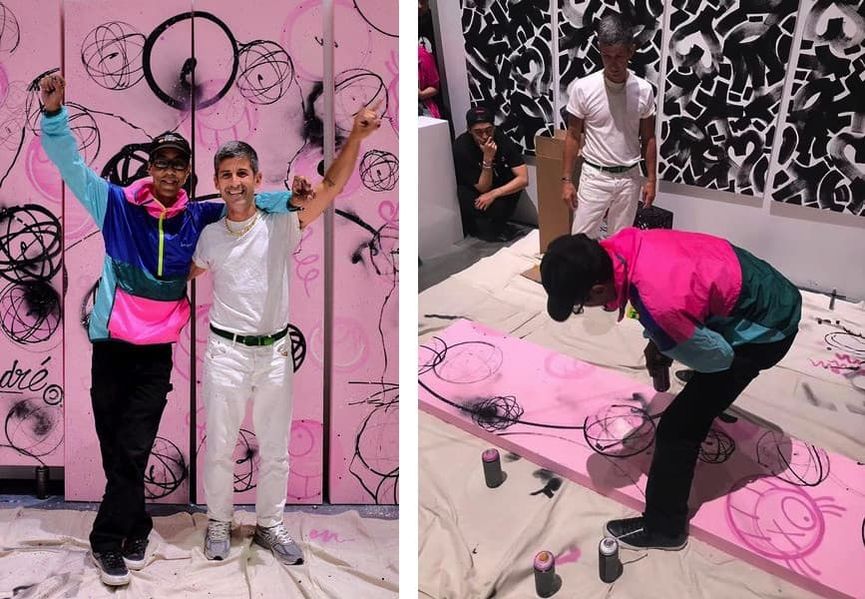 Futura and Andre Saraiva at Danysz Gallery
The exhibition Chez Nous will be on view at Danysz Gallery in Paris from December 15th, 2018 until February 9th, 2019. The vernissage will take place on December 15th, from 6 to 9 p.m.
On the occasion of the exhibition, the gallery will present a monograph by Futura released by Drago publishing, bringing together the greatest works of this master and providing a glimpse into his 40-year-long artistic career. It will also highlight his major contribution to what we today know as the Street Art movement, which these two artists both helped shape.
Featured image: André x Futura - Chez Nous, Work in progress. All images courtesy of Danysz Gallery.