Graffiti is the youngest manifestation of an ancient tradition, and while the society increasingly sees the phenomenon as the key component in the new contemporary art, public has the rare opportunity to revel in new creations of living legends of the style. One of the foremost representatives of graffiti art, a contemporary artist spray can newcomers respect immensely is Futura, the pioneer of abstraction in graffiti, the daring contemporary of SAMO, Keith Haring, Cope2 and many other early New York writers. His art has evolved greatly since then, while his influence on young generations is immeasurable, seen in every abstract wall artwork devised in urban environments anywhere.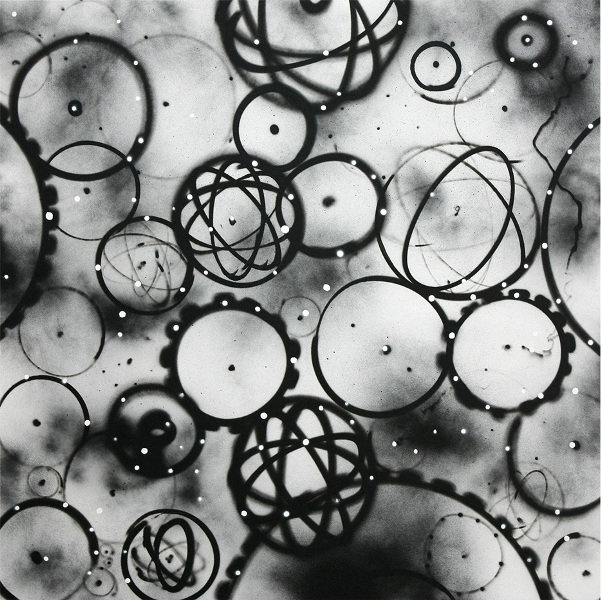 Futura's Past
Starting as a young spray paint renegade altering subway cars in the NY underground, Futura dared to go further, emerging as the first artist who covered an entire wagon in abstract graffiti. Based on more graphic rules in the beginning, his expressions developed into complex geometry, to achieve a more loose, liberated form today, where a freer composition and colors are the base. Futura's recent work brings a plethora of spherical forms, which come in abundance of chromatic variations, alluding to cosmic bodies, undefined shapes of the universe, floating weightless in the air of either macro- or microcosm. The act of painting makes a significant part of Futura's creative process, which puts him in line with action painters and abstract expressionists, as he depicts large scale, contemplatively demanding allusions to both the known and the unknown circles of consciousness.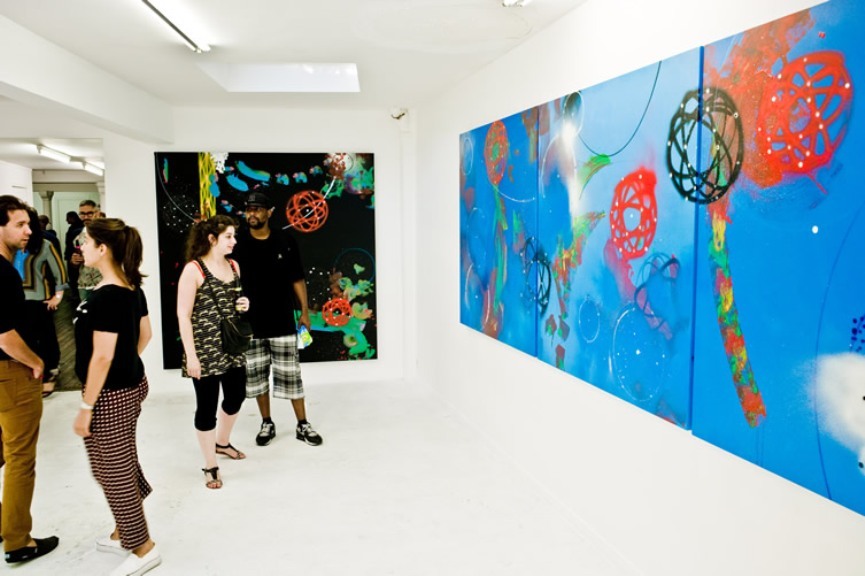 China Painting
Having been active for over 30 years in the world of art, Futura realized a number of collaborations along the way, as his pictorial inventions proved an ideal design match for many fashion and lifestyle items. He worked as the official art director of the US national soccer team, designed the Lewds collection recently, and while exhibiting extensively, he embarked on a world tour that will next take him to Shanghai.
Having recently presented his work at the Magda Danysz Parisian chapter, Futura is now going to Shanghai, where he will put on a real show. This will be the first exhibition of the great graffiti master in China, for which he will create a completely new series of paintings.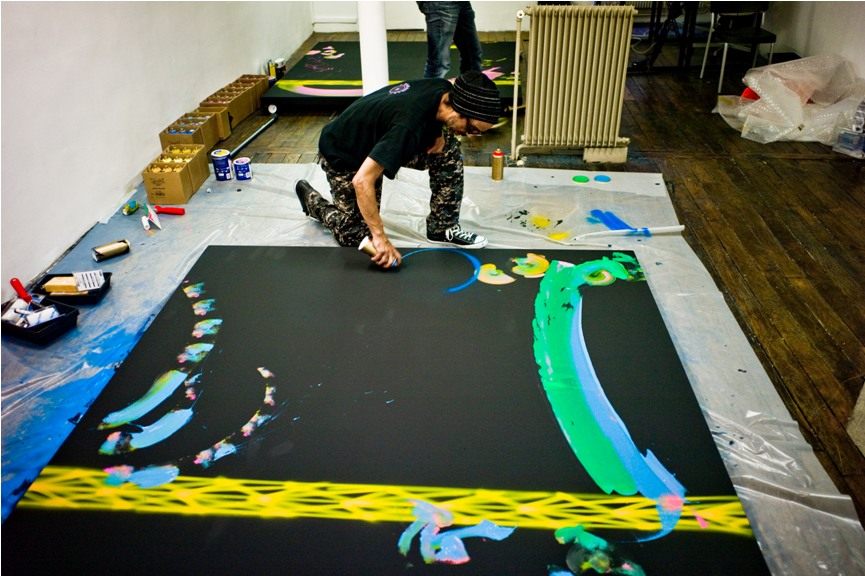 Futura in Shanghai
Shanghai show will be divided into two segments, the first one being 'work in progress', where the artist will engage in active painting in front of the public. This part of the event will take place before the official opening day, as the pieces created publicly will also enter the exhibit. The second segment of the show will be the exhibition itself, opening on November 1 and running through December 6, 2014. The idea is to bring the usually mystified moment of creation closer to audience, while transforming Magda Danysz space in Shanghai into a huge workshop, before turning back to the central happening.