The living legend of the graffiti movement, Futura 2000 helped define the graffiti movement of the early 1970s by moving it away from lettering and towards the more painterly, abstract style. This highly influential and multi-faceted artist has to date remained unique, fresh, and evolving, continuing to amaze the audiences with innovative work.
One of the largest solo exhibitions of Futura's work will soon be presented by Urban Spree Galerie and Art-Together. Titled Futura: The 5 Elements, it will bring together more than 60 original paintings.
For this occasion, Futura worked specifically on a large museum-style conceptual exhibition, elaborating on the ambitious theme of the Creation of the Universe, confronting himself to the cosmos, the planets, the infinitely small, the Big Bang and the fundamental elements. This body of work becomes a personal path to the exploration of the universe and of course of Futura's internal galaxy.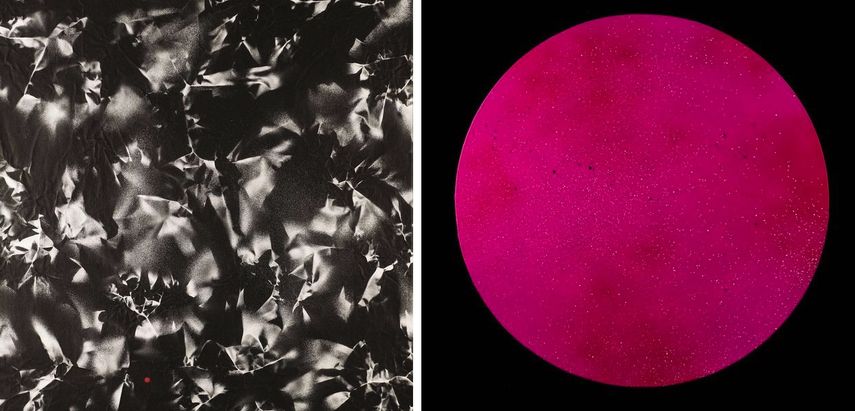 The Exploration of the Universe
This entire body of work by Futura has been produced in early 2018 in Lille, France, during a residency organized by Art-Together, a newly launched ambitious platform for the development of urban contemporary arts. The display starts with artworks depicting Bing Bang and the birth of the solar system, moving to our perception of the 4 elements.
During the opening night of the show, the gallery will present a set of four exclusive 8-color silkscreen prints, based on the painting series Pure. Sold as a limited edition of 100 sets, these 50 x 50 cm prints are all hand-pulled by Dolly Demoratti, signed and numbered by Futura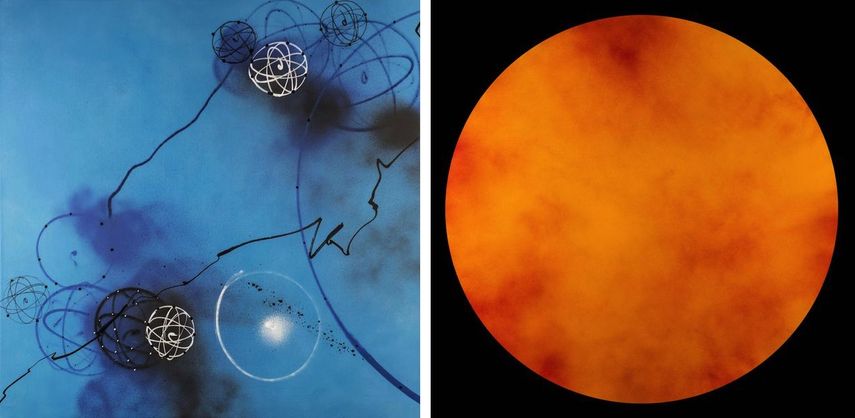 The Practice of Futura
A contemporary of SAMO, Keith Haring, Richard Hambleton, Cope2 and many other iconic NY writers, Futura first started painting illegally in the New York subway and around the city in the early 1970s, soon becoming praised for his radically distinct approach to graffiti art.
Initially doing letter-based work, he was the first one to introduce abstraction into Street Art, often seen as the follower of some of the most prominent Abstract Expressionist ideas. His style went from lettering to complex geometry, over time achieving a more liberated form he is today celebrated for.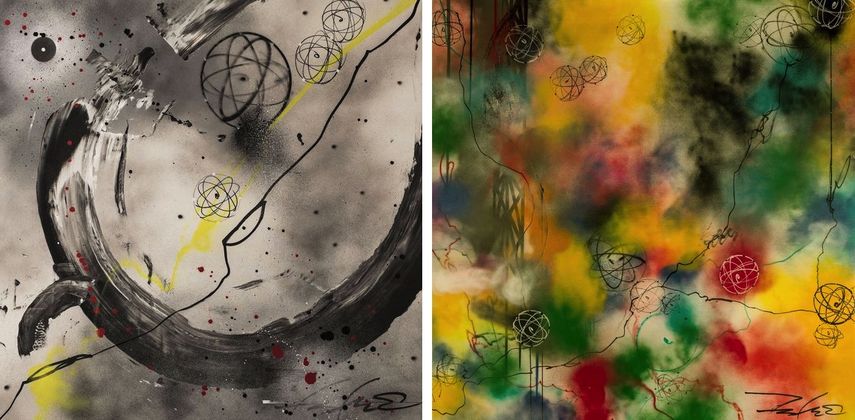 Futura at Urban Spree Galerie
The exhibition Futura: The 5 Elements will be on view at Urban Spree Galerie in Berlin from January 11th until February 24th, 2019. The opening reception will take place on Friday, January 11th, in the presence of the artist.
The show will also be accompanied by the release of a 128-page companion book titled Futura, les 5 éléments, signed by the artist. The books will chart the creative path of the residency and provide a scientific explanation to this body of work.
Featured image: Futura - Untitled (detail). All images courtesy of Urban Spree Galerie.