A graffiti pioneer who began painting subway cars in the late 1970s, FUTURA2000 is a living legend. A highly influential and multi-faceted artist, he helped define the movement by moving it away from lettering and towards the more painterly, abstract style. To this day, his works has remained unique, fresh, and evolving, continuing to amaze the audiences.
Taking over the artist's North American representation, Eric Firestone Gallery is currently hosting his first exhibition at their new space, which is at the same time his first solo gallery show in New York in over 30 years. Simply titled FUTURA2020, the exhibition will feature twenty new paintings in the show, made with raw unprimed canvas in an elegant, subdued palette.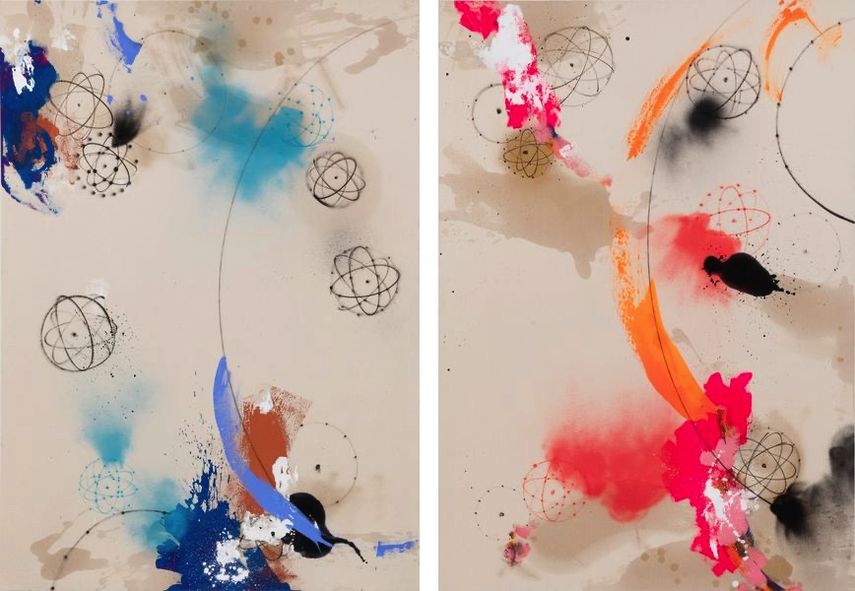 A Distinct Futuristic Aesthetics
Praised for his radically distinct approach to graffiti art, FUTURA2000 was the first artist to bring abstract painting to the genre. Going from lettering to complex geometry, his style over time achieved a more liberated form he is today celebrated for.
The artist has long been fascinated and inspired by science fiction and the space age, bringing a distinct futuristic aesthetic to his work. Looking like cosmic panoramas, these abstract compositions master color, movement and line. Eric Firestone explains he is a longtime fan of FUTURA2000.
While so many people know his name solely from the context of graffiti, he deserves recognition in the greater canon of important American artists. I am looking forward to sharing FUTURA2000's work with a wider audience in the US, through shows, art fairs, and placing his art with institutions, where it belongs.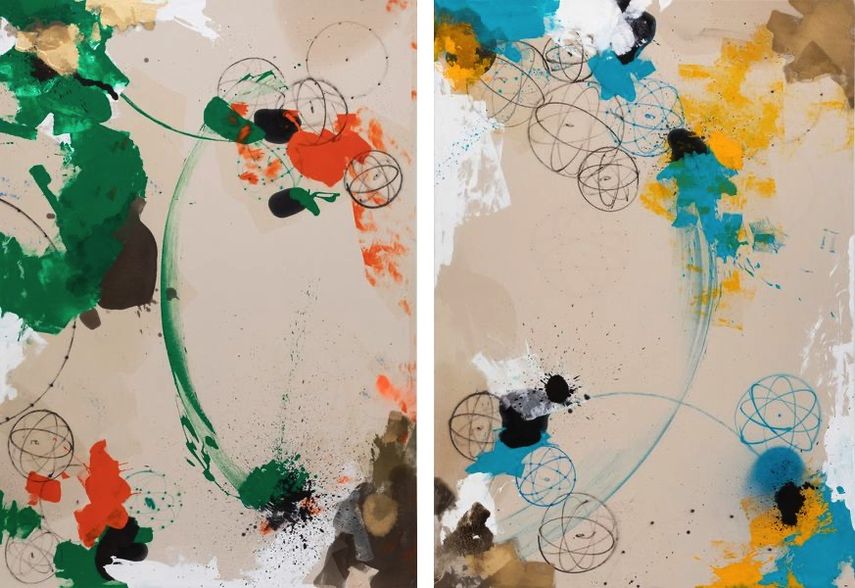 FUTURA2020
Comprised of twenty paintings, this new body of work features Futura2000's recurring motifs, such as the atom shape, denoting perpetual motion and a crane or a linear mark signifying a break or rupture. In these works, the thin, refined line is contrasted by larger mists of color areas and gestural brush marks, but also large open areas. All these motifs float across the surface, evoking a feel of a cosmic space.
Made with raw unprimed canvas, these works are characterized by an elegant, subdued palette comprised of earthy tones of black, umber, gray and white, punctuated with unexpected shimmers of gold or bursts of color. There are several distinct groups of works, including compositions with sprayed atoms, smaller square canvases in the same somber palette with brushwork and more dynamic works with brighter colors or darker grounds.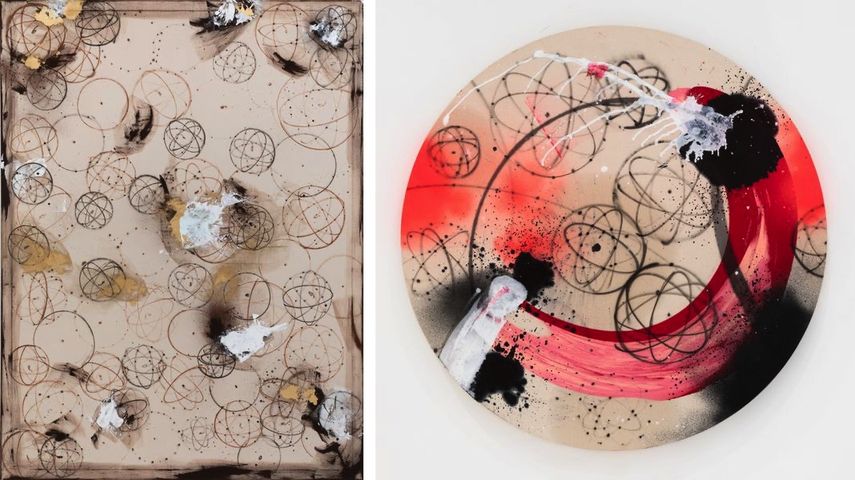 FUTURA2000 at Eric Firestone Gallery
The exhibition FUTRA2020 will be on view at Eric Firestone Gallery, their new ground floor gallery at 40 Great Jones Street, New York, until December 23, 2020.
Featured images: The installation view of FUTURA 2020. All images courtesy of Eric Firestone Gallery.