The world of tomorrow will be shaped by new technology, progress in science, and changes in practices, customs and ideas which would ensue. These developments will have an impact on our bodies, our home, our work and our planet, affecting how we live, learn and even love.
The upcoming exhibition at Magasins Généraux will explore the possible development of love and sexuality in the near future. Titled Futures of Love, it brings together works of almost forty international artists, tackling everything from first dates arranged by way of algorithms, to the dematerialization, commodification, robotization and fluidity of our amorous and carnal relations and the impact of science on new sexual reproduction methods and synthesizing love.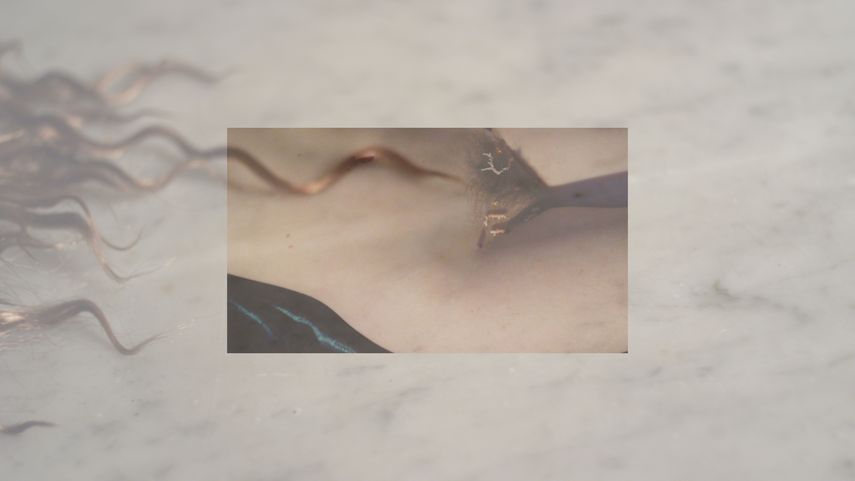 Future Love Through Eight Chapters
Presented as a labyrinth, spread across 1000 square meters, with corridors, alcoves and immersive environments, Futures of Love will provide a unique sensory journey. Set somewhere between dystopia, fantasy and hope, the exhibition is organized into eight chapters, each one exploring a potential future of love.
The section Computed Love will explore love predicted by algorithms; Virtual Love will tackle the dematerialization of romantic and sensual relationships; Self-Obsessed Love is an examination of the quest for love and selfie culture; Robotic Love is dedicated to artificial beings, lust and love; Chemical Love examines what happens if love is controlled by science; Fluid Love addresses the move towards more freedom in relationships and practices; Hypernatural Love gives a view of love through nature's lens; while Infinite Love proposes love as a universal and metaphysical energy.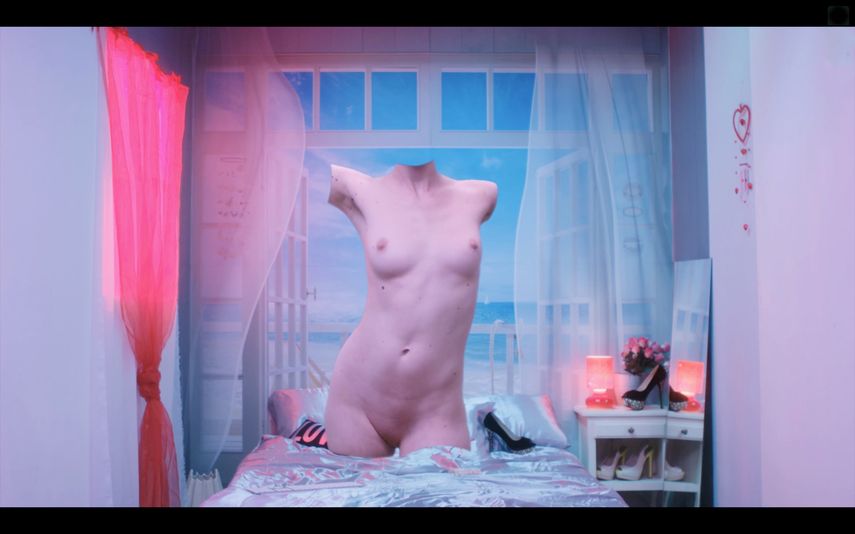 A Comprehensive Multimedia Show
The exhibition includes a range of media, from drawings paintings, sculptures and photographs to videos, multimedia installations and performances. Eight of these works have been created especially for the show as a result of a co-productions between Magasins généraux and young artists.
Exploring relationships and practices of a new kind, artists such as Neïl Beloufa, Nobuyoshi Araki, Urs Fischer, Laurie Simmons, Angus Fairhurst and Zoe Williams will raise questions regarding the very nature of love, desire and pleasure in the years to come.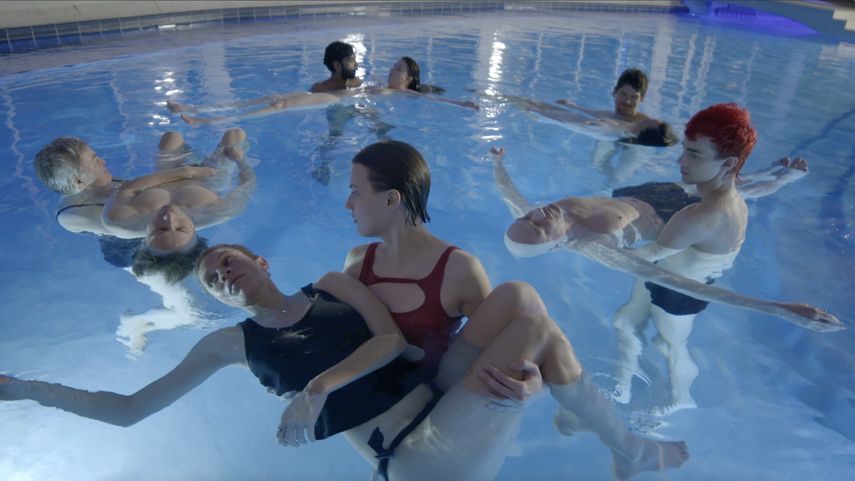 Futures of Love at Magasins Generaux
This show marks the second cultural season at Magasins Généraux, the new hub for creativity and culture founded by BETC and located in Pantin at the heart of Greater Paris.
Futures of Love will be on view at Magasins Généraux in Paris from June 21st until October 20th, 2019, in partnership with Tinder and curated by Anna Labouze and Keimis Henni.
It will be complemented by a three-week-long outdoor festival at the newly opened terrace of the DOCK B restaurant on the Place de la Pointe at the banks of the Ourcq canal. The program will include concerts, DJ sets, workshops, canal cruises, bar, food trucks and pop-up restaurants.
Featured images: !Meddiengruppe Bitnik - Ashley Madison Angels At Work in Berlin, 2019. Video installation, sound, 8:08 min. Courtesy the artists; Nick & Chloé - Slowset, 2018-2019. Interactive video installation, sound, 1:30 min. Animations: the ABC – Music: Sam Tiba. Courtesy the artists.