Collaborations between clothing brands and street artists are not unusual anymore. Recognizing their talents and great ideas, brands would let the artists leave their personal touch on the product making it more receptive to the buyers. Reebok used artworks of Basquiat for their sneakers, artists Stash and Sebago were asked to participate in the Beacon Boot project and Nike creates a collection of shoes and t-shirts inspired by graffiti. Now, the newest collaboration includes the one between a designer clothing company G-Star RAW and the famous Parisian street artists Horfee, as a part of the store's 10-year anniversary on Melrose.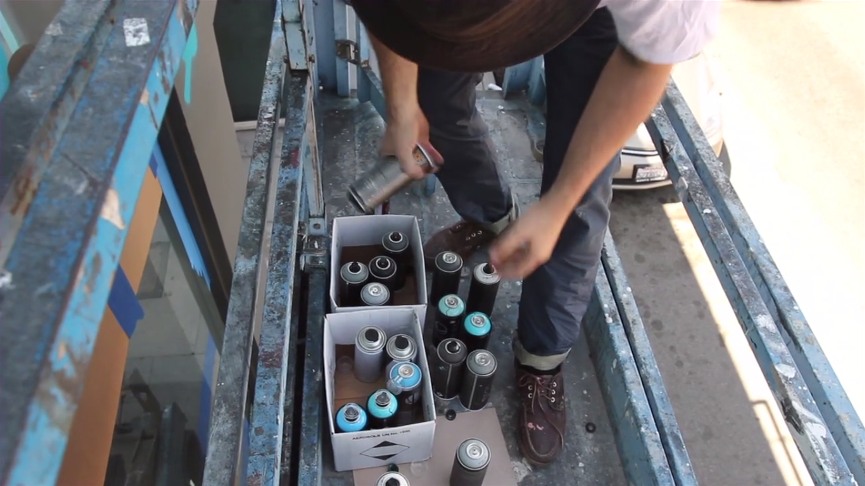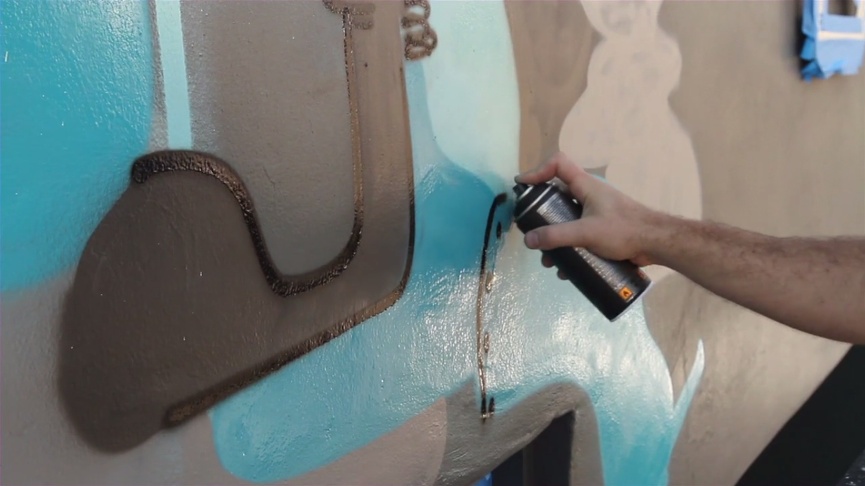 Celebrating a Decade on Melrose
G-Star RAW and franchise partner Swimming Horses wanted something special for the 10th anniversary of their brand and asked Horfee to create an installation made specially for the store.  Horfee's work is based on the elements of RAW's latest "For the Oceans" initiative – a revolutionary program co-designed by Pharrell Williams that takes plastic pollution from the ocean and turns it into denim. The collection features a range of jeans, jackets, and shirts covered with graphics supporting the conservation of our big blue oceans. All the items are on sale at G-Star RAW's webstore.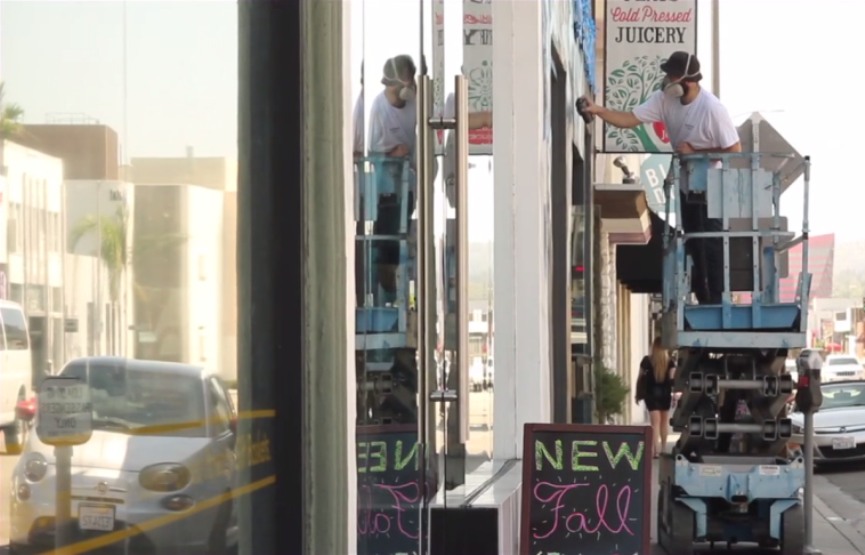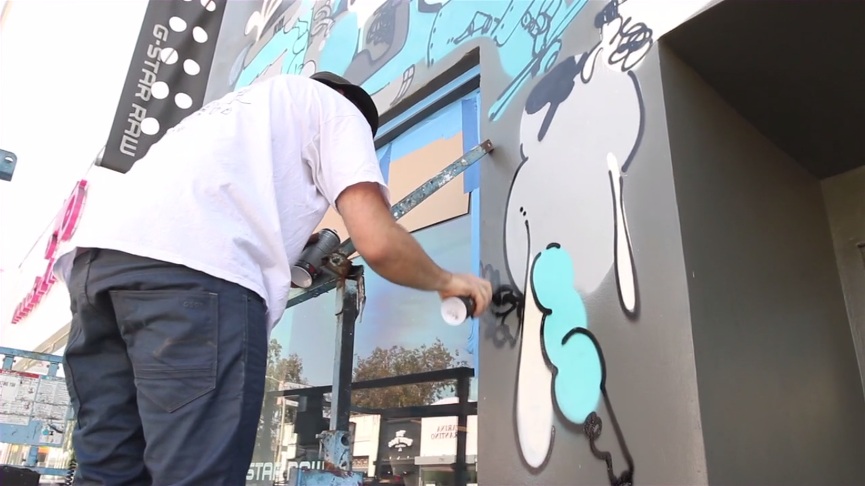 Sharing the Same Vibe
This isn't the first collaboration Horfee engaged in with a brand. CV of one of the most prominent street artists in France includes adorning countless streets, shop-fronts, and alleyways with his unique animated and energized style. Tony Lucia, G-Star CEO of North America, explained why Horfee was the right choice for the occasion, stating that his "distinct visual style resonates with our customers and the dynamism of G-Star".
The installation can be viewed at the G-Star RAW store on 7966 Melrose Avenue, L.A. and the exhibition was opened on the 27th of Sept. at 7920 Santa Monica Boulevard .
In addition, New Image Art Gallery will host Horfee's first solo exhibition in the United States.