Once in a while, one overhears a story about a successful businessman who gave up everything in favor of his long lost passion. A possible scenario of this life-changing contemplation could start with thoughts regarding life's ephemerality. Could this path you took be the only possible one in this lifetime, or is there a higher purpose hiding behind your past decisions? Perhaps that's what happened to Gabriel de la Mora while he stood on a construction site, looking at leftovers of building materials: glass, concrete, rubber and wood. At that exact moment perhaps he did not only consider the ephemerality of human life but also of tangible objects. One can assume that he thought to himself "Is this everything there is? Is this the final stage in the life of this piece of glass before it becomes waste?" Fortunately, the industrial material did find its way to immortality through Gabriel de la Mora's exhibition called Serial at Timothy Taylor gallery, London – his first solo exhibition in Europe.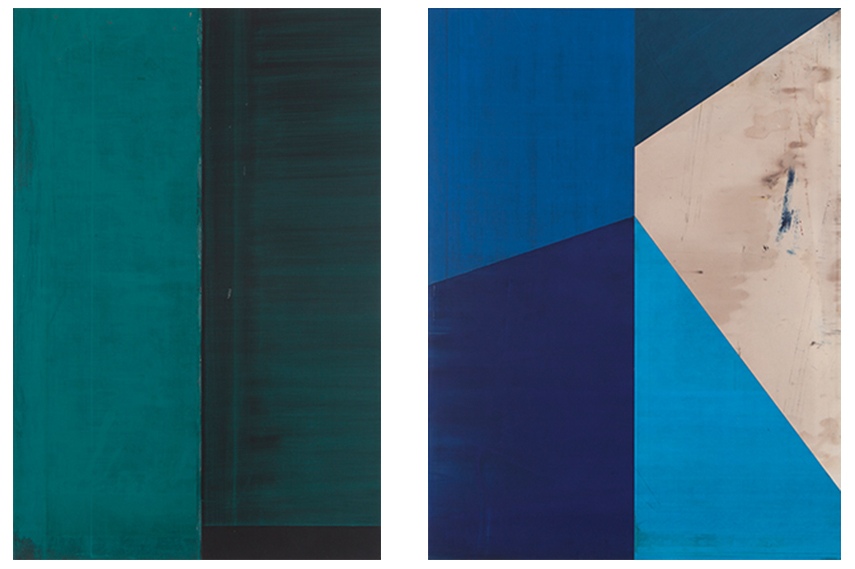 The Influence of the Mexican Day of the Dead
Gabriel de la Mora was born in Colima, Mexico, in 1968. He graduated with honors in architecture at the Universidad Anáhuac del Norte, Mexico City, back in 1991. Following the five year long experience as a practicing architect, de la Mora gave his heart to visual arts, and in 2003 received an MFA degree (with honors once again) in Painting at Pratt Institute, New York. This transition period was helped by a Fulbright-Garcia Robles Scholarship, and a Jacques and Natasha Gelman Scholarship.
In terms of form, de la Mora is deeply influenced by Minimalism and Abstraction in his work. The artist is saving the eternal souls of objects such as shoes, damaged photographs, matchboxes and paintings, found in antique shops and on flea markets, by reworking, erasing and altering them – creating palimpsests. De la Mora's recent solo exhibitions were presented in the following art institutions: Galería OMR, Mexico City in 2015; Lo que no vemos lo que nos mira, Museo Amparo, Puebla in 2014; Lucíferos, Sicardi Gallery, Houston in 2014; Señales Aleatorias/Ruido Blanco, Museo de Arte de Sonora (MUSAS), Mexico in 2012; Exposición Panamericana, NC-arte, Bogotá in 2012; Ruido Blanco / White Noise, Museo de Arte Contemporáneo de Oaxaca (MACO), Oaxaca in 2011; Frágil/Fragile, Museum of Latin American Art (MoLAA), Long Beach in 2011.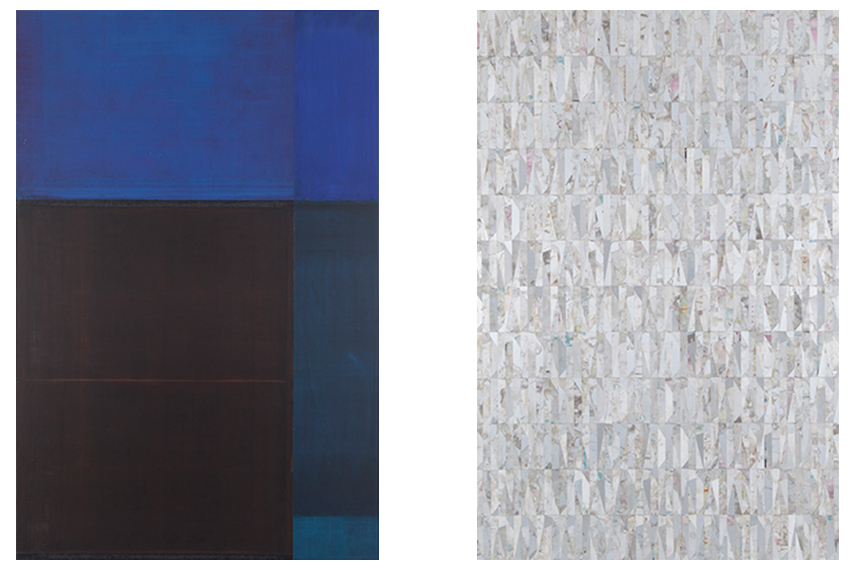 Minimalistic Alchemy of Art
In his latest exhibition, Gabriel de la Mora is questioning the life and destiny of physical objects. The tittle Serial refers to artworks' chronological transformations – from its preceding industrial to its present artistic form – both in material and existential context. The exhibition contains five pieces representing three material forms – three discarded rubber blankets and one discarded aluminium plate from offset printing presses (mounted on wood), as well as one work made of microscope coverslips. The artist did not want to settle down with just a two-dimensional exhibition, therefore he enriched it with a soundscape - the sound of a commercial offset printing press - composed jointly with Humberto Polar. The idea is to introduce the audience to minimal electronic music – the genre that influenced the artist's creativity.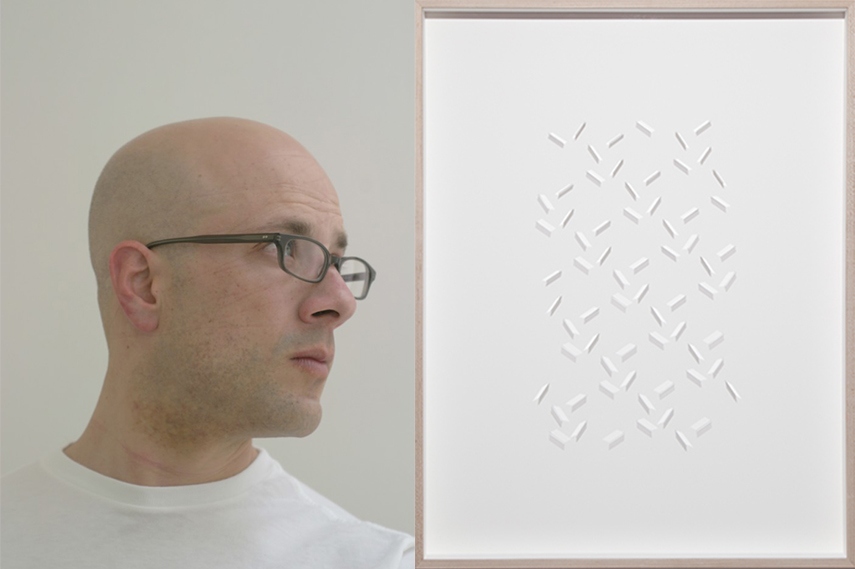 The Path to Reincarnation with Gabriel De La Mora
De la Mora has a specific philosophic approach to art. He believes that the artist's sole purpose is to transform material into artwork - like energy, never destroyed or created, only changing its forms. Adorning his artwork with mysticism, Gabriel de la Mora is referring the audience to the meaning of time in the world of the living (human, nature and objects). Luckily for all mortals, his artwork can be seen from March 17 until May 7, 2016, at href="http://timothytaylorgallery.com/" target="_blank">Timothy Taylor gallery, 15 Carlos Place, London.
Images courtesy of Timothy Taylor gallery and Museo de Arte Contemporáneo de Oaxaca.
Featured image: Gabriel de la Mora - PAI/1728 - I f, Discarded aluminium plate from offset printing press, mounted on wood, 180 x 120 x 6 cm, 2015 - Courtesy of Timothy Taylor gallery.