In a history of art as rich as ours, we study about the great masters, who have awed the world they lived in with extraordinary visions and impeccable skills, both of which continue to be relevant even today. And now just relevant, but an inspiration as well. Many contemporary artists find themselves embedded deep inside the paintings of Leonardo da Vinci or Francisco Goya, reinterpreting their techniques, and even subjects, by choosing to look back instead of forward. One such artist is Gaël Davrinche, whose haunting portraits offer a personal view of the human kind, through a new series of works entitled Under the Skin soon to be presented at Magda Danysz Gallery in London.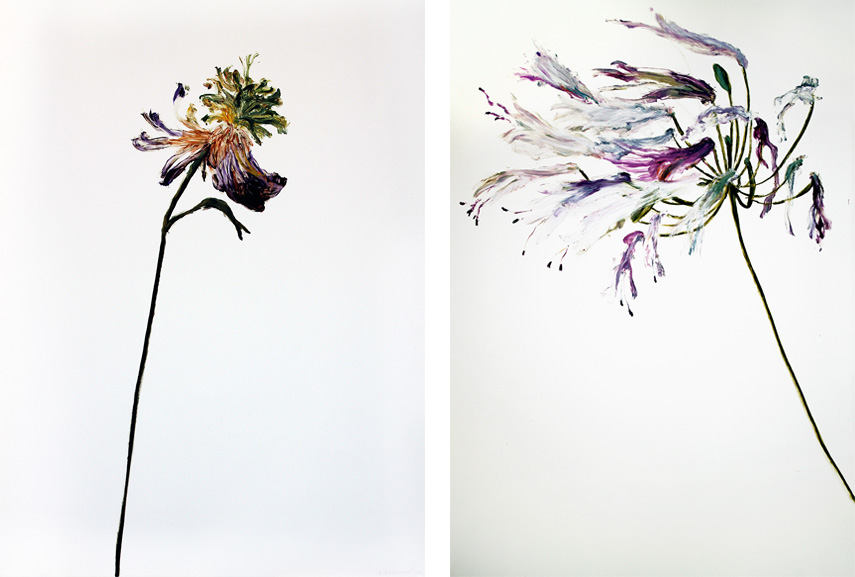 Under The Skin - Redefining Portraiture
The portrait paintings of Gael Davrinche represent a stunning visual result of his observations of people, their appearances and behaviours. In a time overrun by realistic imagery and new technology, the artist manages to provide us with paintings of an incredible quality and impact, evoking the golden ages of the medium and its legendary masters. These unusual, often large portraits offer an abstract look at a person's personality, in a spontaneous yet very thought-through way. Whether it's his own, or those of the greatest painters, Gael Davrinche's models come to life through a highly expressive assembly of brushstrokes, hiding and revealing human emotion simultaneously.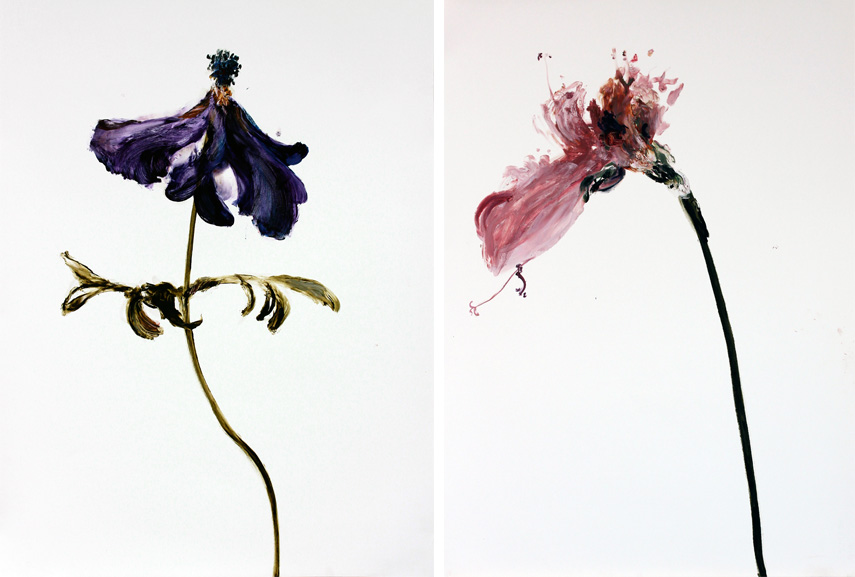 Memento Mori as the Metaphor of Life
To accompany the portraits, there will also be Memento Mori, a series of large canvases of faded, seemingly dying flowers. Described by Gael Davrinche as "the metaphors of life, these works look to transmit a positive feeling, where the protagonists are change, renewal, the cycle of life. With an incredible sensitivity and simplicity, the artist gives these elements of nature a unique living spirit, as if preventing them from the inevitable end and giving them eternity. Frozen in time, Gael Davrinche's flowers ooze with hope, resistance and persistence, standing strong in their alluring beauty.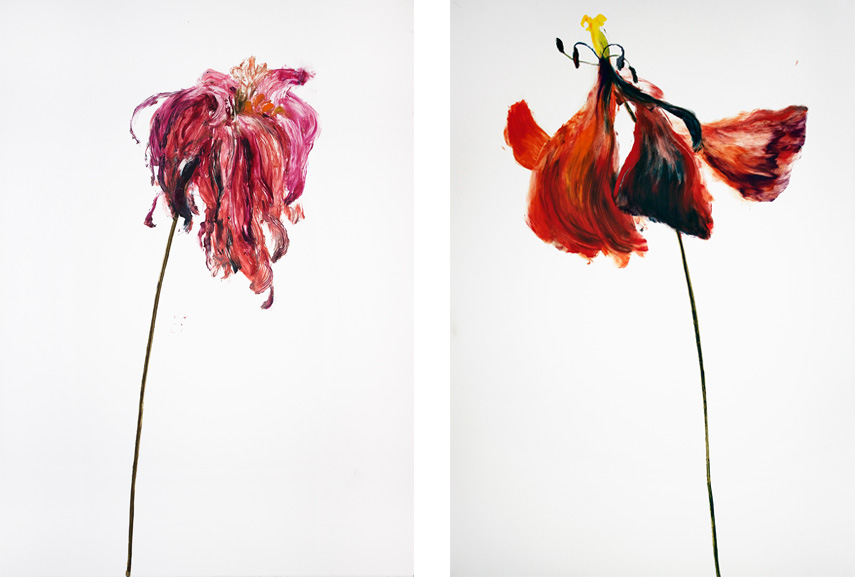 Gael Davrinche Exhibition at Galerie Magda Danysz London
With both his portraits and still lifes, Gael Davrinche demonstrates an impressive skill and dedication to his life's work, only fully transmitted when seen in person. His flattering re-inventions of great masters and hyper-realistic portraits of his own, seen in the series of paintings, drawings or pastels, illicit strong emotions and leave a deep personal stamp on our consciousness.
Under the Skin, an exhibition of works by French artist Gael Davrinche, will be on view at Magda Danysz Gallery in London, UK, from October 14th until December 5th, 2015. The opening will be held on October 14th, from 5pm to 9pm.
For more exhibitions, sign up for My Widewalls!
Images in slider: Gael Davrinche - Details from the Under the Skin series, 2015
All images courtesy of Galerie Magda Danysz.