The relationship between the late Cy Twombly and New York's Gagosian Gallery dates back to the 1980s, resulting in numerous exhibitions of the artist's works at the gallery throughout the years. Although he died in 2011, his art will live on. Gagosian Gallery will now put on display a group of his last paintings and sculptures, many of which have never been seen publicly, in collaboration with the Cy Twombly Foundation.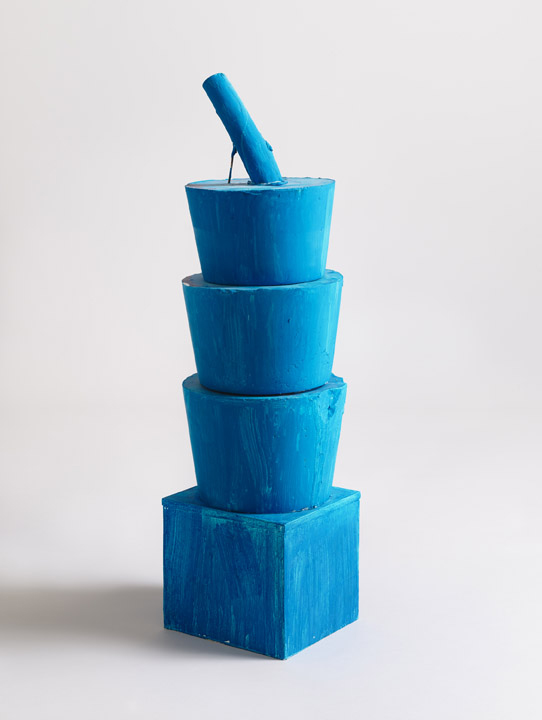 The Poetry of Cy Twombly
During the amazing sixty years of his artistic career, Cy Twombly created a body of work that is poetic and emotional, tackling the topics of mythology and history. Based on Abstract Expressionism, the paintings, drawings, sculptures and assemblages contain his trademark calligraphic signature and traces of paint and his inner perturbations, at the same time referencing the past, real or imaginary. His art can be described as the link between past and present, memory and oblivion, personal and human history. Cy Twombly's abstract patterns and energetic brush movements reveal and hide the elements that build them at once, offering an intimate, yet epic vision of art and life.
The Abstract Mythology
As part of Cy Twombly's magnificent oeuvre there are the sculptural assemblages, made of found objects and materials, such as kitchen utensils, cardboard and debris and sealed together using a monochromatic paint, usually white. In 1979, he began to make bronze sculptures, evoking Egyptian and Mesopotamian art. These too were made by merging components - the never before seen piece, Untitled (2004), to be shown at Gagosian Gallery, is a cast plaster combined with wooden elements, freely painted in blue. The Bacchus series (2004-08), for example, displays his way of action painting, inspired by the known myths and historical facts. His "blackboard" paintings came alive in the 1960s, and are one of his most known artworks, reaching high prices at world's biggest auctions. Cy Twombly's Blooming (2001-08) is a ten-panel, sixteen feet wide painting of patterns, drips and explosions of colors.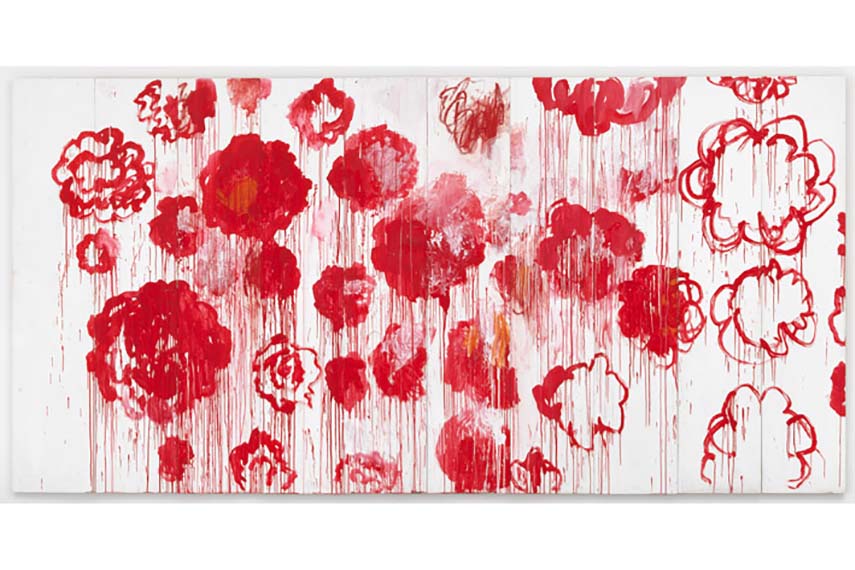 Cy Twombly at Gagosian Gallery
Cy Twombly was one of the most important contemporary artists of our time. Born in 1928, his career started off in the company of Robert Rauschenberg and Jasper Johns. His works have been exhibited in the world's most important museums, and are part of the permanent collections of the Museum of Modern Art in New York and the Musée du Louvre in Paris. His last exhibition at Gagosian Gallery was held in 2012, and it traveled to Los Angeles, Hong Kong, London and New York. A career-spanning of his paintings and sculptures will be held in Ca' Pesaro in Venice, from May 6th until September 22nd, just a few days before the opening of the 2015 Venice Biennale.
The exhibition of last works by Cy Twombly will be on view at Gagosian Gallery on 980 Madison Avenue in New York City, USA, from April 23rd until June 20th, 2015. The opening reception is on April 23rd from 6pm till 8pm.
Sign up for My Widewalls and don't miss out on art!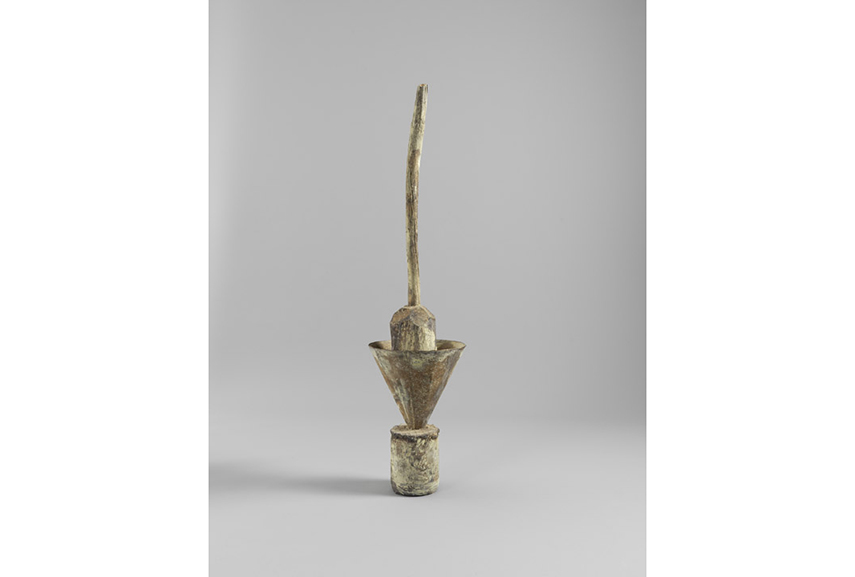 All images courtesy of Gagosian Gallery.