It's been a great year so far for American street artist Gaia. As of March 14th, he's been participating in Urban Nation's Project M/7 in Berlin, a portraiture show entitled Persons of Interest together with other Brooklyn street artists like Cake and Icy & Sot. Until February 14th, he participated in 999Contemporary's The Pitiless Gaze of Hysterical Realism exhibition. Now, that same Roman space will host Gaia's solo exhibition, under the name of Antiquesto Antiquello.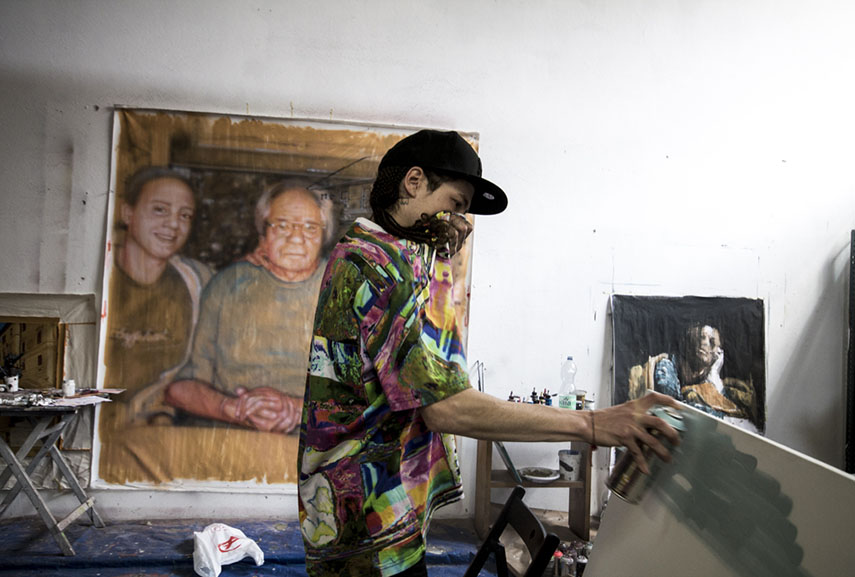 Gaia's Immigrants
According to Gaia, his solo show floats between advocacy and contemplation, tackling the topics of immigration in Italy as one of the biggest and most recent problems in that country. Through his art, Gaia gathers different aspects of an "immigrant" - a refugee, a stranger, a visitor, a tourist, all bound by the same soil they found themselves on. Coming from a variety of backgrounds and having different destinies, these people now have in common the moment they came together. Gaia, as a white, American and of Italian descent, uses this opportunity to investigate the narrative of his own family, at the same time examining the consequences of the Arab Spring which led to a crisis Europe is now facing.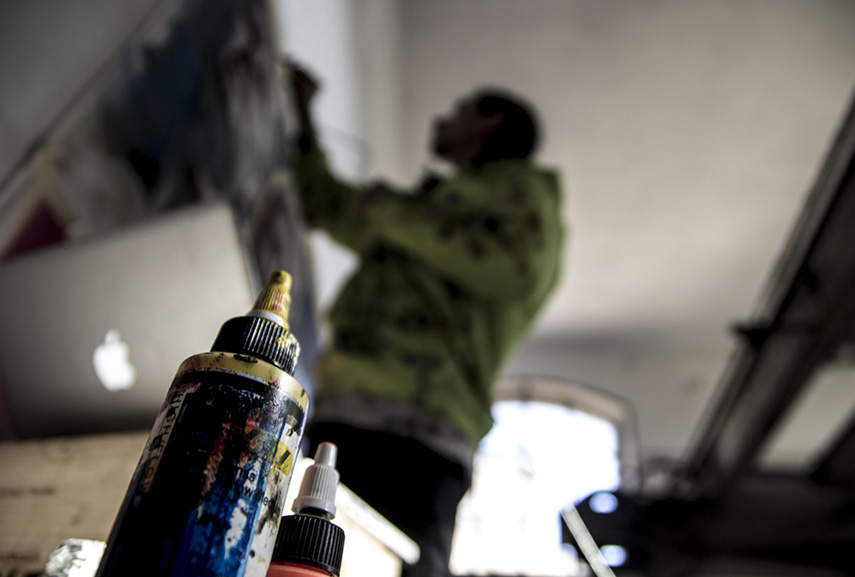 The Streets are the Canvas of the Culture
The art of Gaia is unique and easily recognizable. He started doing street art in 2007, while he was still in high school. Early on, Gaia started using animal imagery to express himself, aiming to revive nature within urban landscapes. His artistry spread, and over the past few years, he's been working around the world, creating large-scale murals and engaging the community he would depict. Gaia's street art contains many cultural, historical and social references, usually of the very neighborhoods it graces. His images also include controversial and influential urban developers, such as Nelson Rockefeller or Mies van der Rohe, who have shaped our public space, becoming an eternal part of them.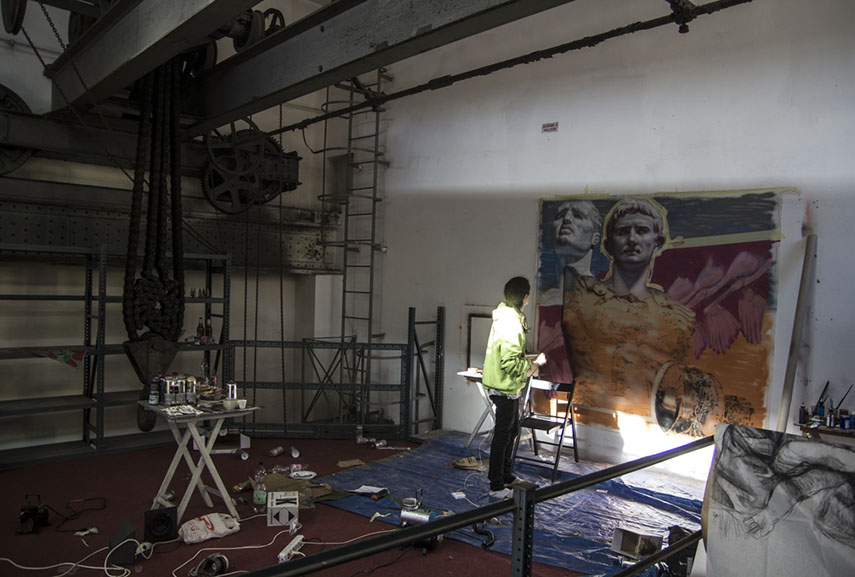 Gaia at 999Contemporary
Gaia was born in 1988 in New York City and is now based in Baltimore, USA. A recent graduate of the Maryland Institute College of Art, he is an artist whose art already received significant critical recognition and museum showings, like at The Baltimore Museum of Art, Rice Gallery and Palazzo Collicola Arti Visive and Jonathan LeVine Gallery. His street work has been documented and featured in several books on urban art. He has also done numerous commissioned murals, installations and gallery projects, and has also curated the Open Walls Baltimore in 2012. Gaia was also included in the Forbes 30 under 30 list in Art and Style.
Antiquesto Antiquello, the Gaia solo show, will be on view at 999Contemporary's The Popping Club in Rome, Italy, from April 30th until May 25th, 2015. An opening reception will be held on April 30th at 7pm.
For more street art, sign up for My Widewalls!
Featured images in slider: Gaia - BIG CITY LIFE project by 999Contemporary, Tormarancia, Rome, Italy. Photo by 999Contemporary
All images courtesy of 999Contemporary