One of the most prolific artistic figures of the 20th century, Salvador Dalí was not only a talented painter, eccentric, socialite, and attention seeker, but also the person whose entire posture could not be imagined without personal style. An array of photographs prove that he was an earnest fashionista, as well as his lifelong partner and equally intriguing painter, Gala Dalí.
When it comes to clothes, one collaboration is of special mention - it was Dalí's connection with none other than the celebrated designer and former gallerist, Christian Dior.
To revisit their relationship between the artists and the designer, The Dalí Foundation decided to organize a show titled Gala/Dalí/Dior: Of Art and Fashion that debuts a new exhibition program focused on Dalí's apparent fascination with the world of design and fashion.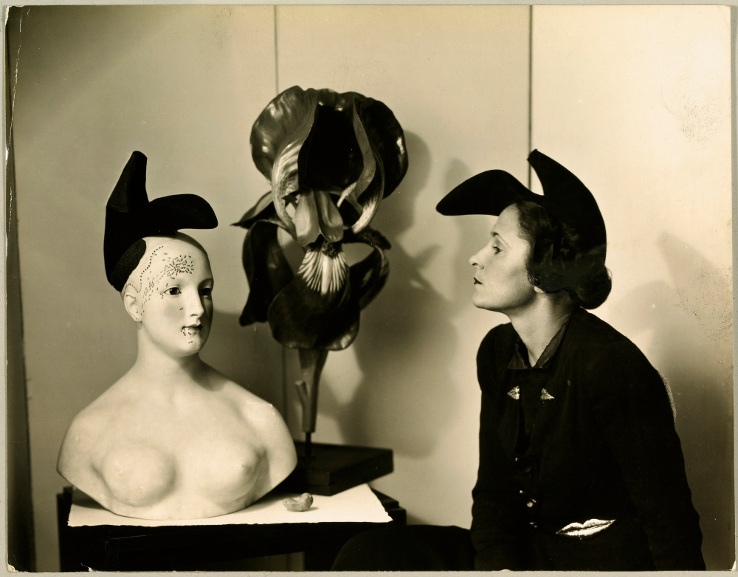 When Creative Minds Meet
The exhibition explores the fruitful exchange and collaboration between Christian Dior, Salvador Dalí, and Gala as a necessary collaborator.
All three figures epitomized modernity in the context of visual arts, but fashion as well; they shared in common the unprecedented urge to think outside of the box, and experiment while combing creative obsession and technical precision.
To bring closer their liaison, Gala/Dalí/Dior brings a rarely seen selection of the artist's work, Dior's designs, and documentary materials from the Dalí Foundation and Christian Dior Couture collections.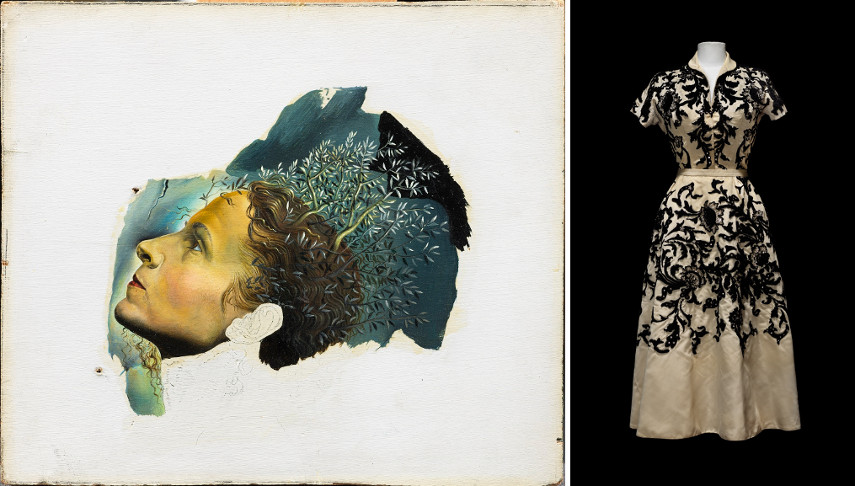 The Installment
Gala/Dalí/Dior: Of Art and Fashion is organized into three sections called A Passion for Art, The Kingdom of Fashion, and The Ball of the Century.
The first one delivers the artifacts related to Dalí's first contacts with Christian Dior in Paris in the early 1930s when the Surrealist master was trying to establish himself in this art capital. Between 1931 and 1933, Dalí exhibited his works in a gallery run by Christian Dior, Jacques Bonjean and Pierre Colle in Paris's eighth arrondissement, so this section includes pieces such as Automatic Beginning of a Portrait of Gala, first shown in 1933 at the gallery, along with other paintings, drawings, and objects from the Surrealist period.
The second section will be focused on the early post-war period when Christian Dior revolutionized female fashion after presenting his first collection that defined what became known as the New Look. Gala was dazzled by Dior's style and immediately she saw herself as a Dior ambassador. That was granted by the designer who crafted her public image as she became the embodiment of modern style. The visitors will be able to see two Dior models that are featured for the first time both from his haute couture spring-summer 1949 collection.
The last section is centered on, as the title suggests, The Ball of the Century organized in 1951 by the extravagant multimillionaire and decorator Carlos de Beistegui. This lavish event took place assembled at the Palazzo Labia in Venice and it gathered the finest of the high society including aristocrats, movie actors, socialites, artists, and fashion designers, all dressed accordingly for the occasion. The most memorable appearance was of a group of giants conceived by Salvador Dalí and Christian Dior with the help from Pierre Cardin. On display are rarely seen photographs by Willy Rizzo and Robert Doisneau from Italian collections Archivi Farabola and Archivo Fotografico Giacomelli.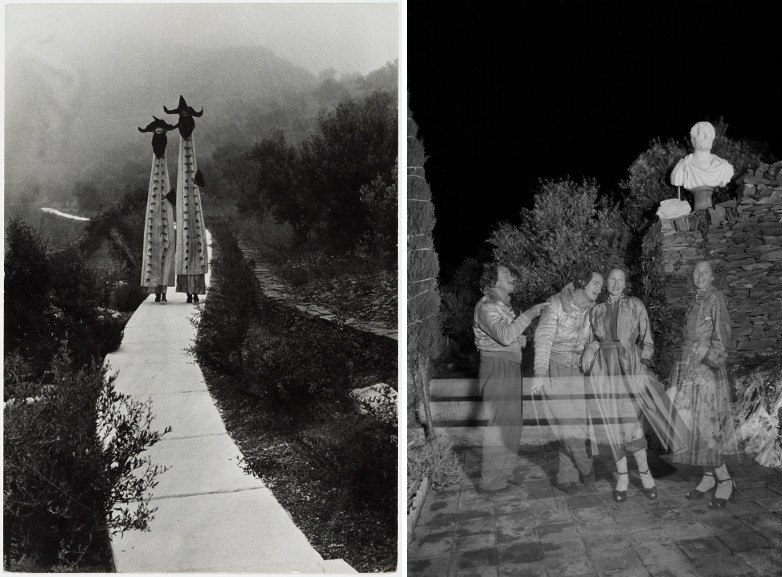 Gala/Dalí/Dior at The Dalí Museum
The exhibition is accompanied by an extensive catalog in four languages (Catalan, Spanish, English, and French) with scholarly contributions written by Joana Bonet, Montse Aguer, Bea Crespo, and Clara Silvestre. It is accessible both hardcopy and can be downloaded for free.
Although all venues belonging to The Dalí Foundation are still closed due to coronavirus pandemic, Gala/Dalí/Dior: Of Art and Fashion will be on display at Gala's Castle in Púbol until 6th January 2021.
Featured images: Ensemble belonging to Gala that comprises a blouse and long lamé skirt imprinted with cashmere motifs. Christian Dior – Boutique, ca. 1971; Gala and Salvador Dalí at the exhibition of Salvador Dalí at Carstairs Gallery in New York, 1950. Photo: Marvin Koner. Image rights of Gala and Salvador Dalí reserved.