First put to words by an American animator Chris Landreth, psychorealism refers to the glorious complexity of the human psyche depicted through the visual medium of art and animation. Exploring the Mexican psychorealism, Galerie Benjamin Eck will introduce works by two contemporary artists in the exhibition simply titled New Mexican Psychorealism. The exhibition will bring together the artist Victor Rodriguez, considered to be the leader of the new generation of hyperrealist artists working internationally today, and Alfredo Chamal, an emerging artist who explores the contemporary realism through large-format drawings. While Rodriguez explores themes of change, temporality, and the inevitability of decay, Chamal is in constant search for femininity through muses and objects.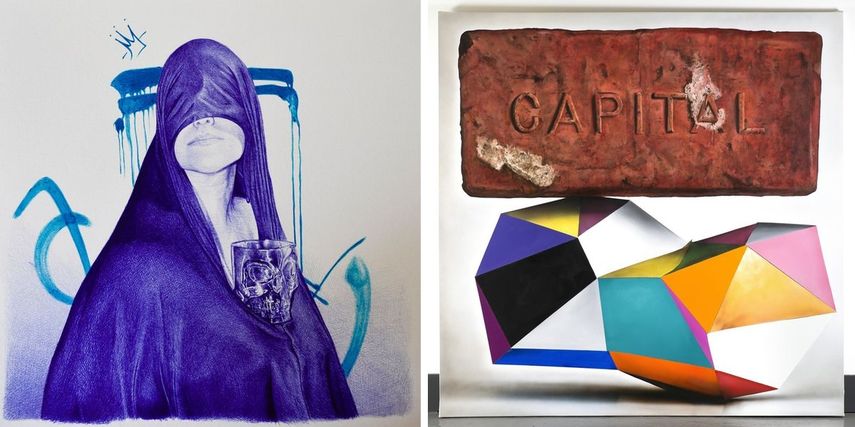 The Practice of Alfredo Chamal
A contemporary artist from Mexico, Alfredo Chamal uses an unorthodox tool for art, a simple pen, to create his hyperrealist paintings and drawings. His latest body of works explores his own femininity using a mannequin as a metaphor, protagonized in the drawings. Based on intimate and intriguing photographs, his works invite for a contemplation of the strokes and the spontaneous harmony. Imbued with a virtuous mimesis, his drawings create a dialogue with the viewer, but not as a necessary end. Focused on the people in his immediate environment, his main interest is the daily portrait that presents a frozen experience that sparks a more intimate dialogue.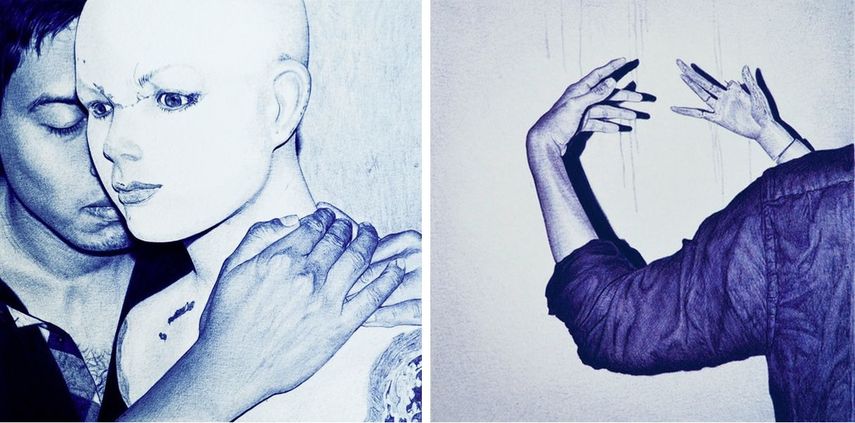 The Practice of Victor Rodriguez
Depicting intricate surface textures such as skin and clothing in a hyperrealist manner, the imagery of Victor Rodriguez is immaculate. Despite the glossy surface quality that resembles the pages of a high-end fashion magazine, the artist does not align himself with photorealists, artists whose core philosophy was only to reproduce a photograph with no personal or intimate narrative. Yet, he derives his interest from Renaissance artists such as Vermeer and Velazques who imbued their realistic work with a personal or historical narrative. Deeply intimate, his works can be almost felt by simply seeing. His paintings explore the perception of memory, as seen through the intricate reproduction and deconstruction of photographs. His finished works are created by painting and repainting photographs, allowing them to transform into fractured compositions with unexpected colors.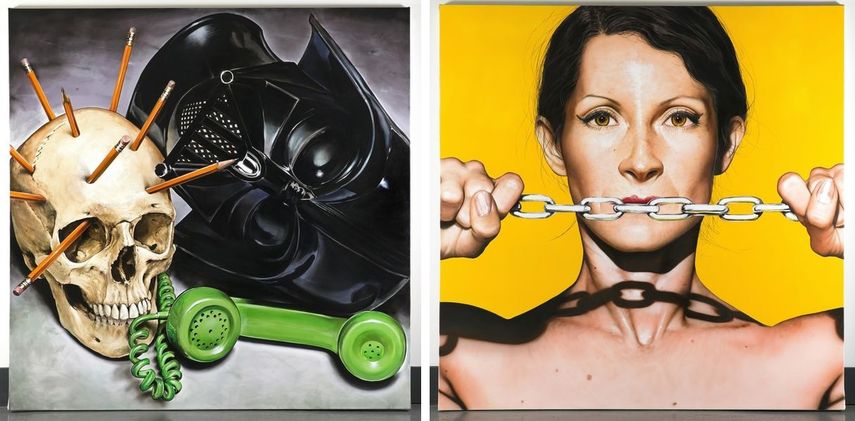 New Mexican Psychorealism at Benjamin Eck Galerie
Located in an old carriage pass through in the heart of Munich, the Benjamin Eck Galerie is a gallery focused on contemporary art. It represents young and established international artists and concentrates on conceptual and interdisciplinary art in the form of visual and sculptural works, objects, and other artistic interventions. The exhibition New Mexican Psychorealism will be on view at the gallery from March 17th until April 29th, 2017. The vernissage will be held on March 16th, from 7 to 10pm.
Featured image: Alfredo Chamal - O.T, 2016. All images courtesy of Galerie Benjamin Eck.