Galerie Brugier-Rigail invites the visitors to join them for a celebration of Urban Art as a recently established art form dedicated to (and empowered by) the youthful energy of street culture. Ever since its founding in 2001, the gallery has been following the continuous progress of the discipline, with a strong endeavor to represent its protagonists, as well as its predecessors in a truthful manner. By reflecting on the past, and also providing a strong support for the future, the gallery makes significant steps in developing a unique vocabulary for the character of street art and urban art, rendered through the filter of French impact on the genre.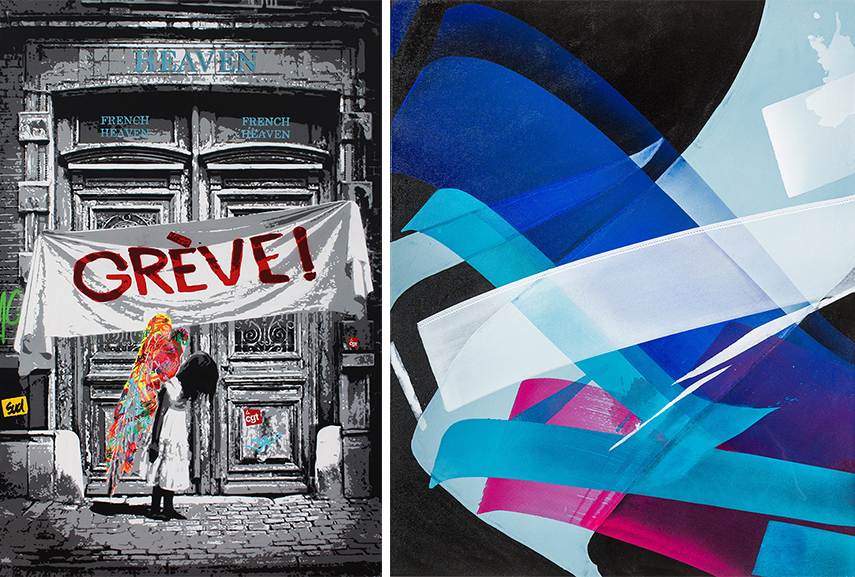 From the USA to France
Historically, street art is related to the 70s, and in terms of geography to the United States (more precisely to Brooklyn and New York). However, one of the first places in Europe to adopt the culture wholeheartedly was certainly France, and this can be seen in a number of examples - the career path of the famous JonOne being only one of them. This is one of the reasons why there are so many Paris-based art galleries that strive to promote and support urban art, being that these movements are the ones that the French used to be (and apparently stayed) quite passionate about. Galerie Brugier-Rigail is one of those art galleries, and their genuine and honest devotion will be showcased through this upcoming show.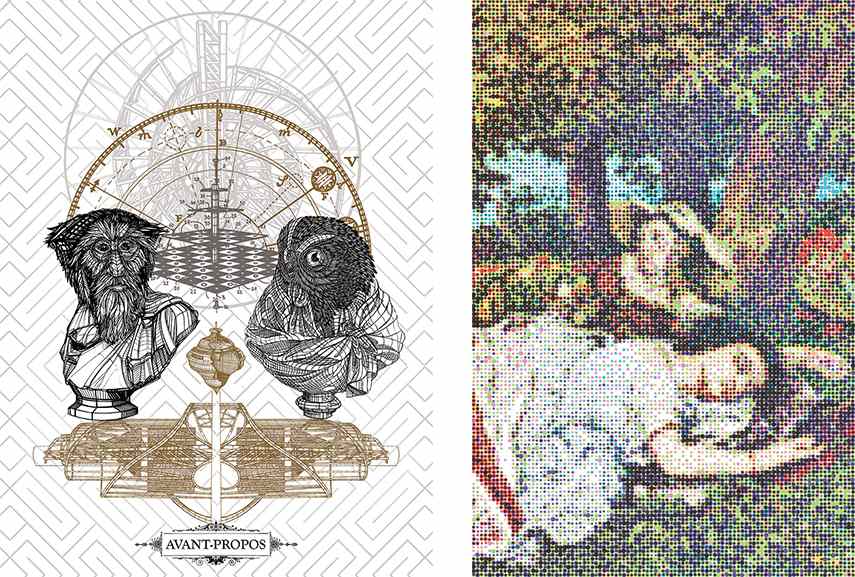 Six Young International Artists
New Wave is the title of the show, although none of the featured artists is particularly new to the art scene. They are, however, all young, meaning that their style can be considered to be something fresh and new, something that will awaken the youthful spirit inside each visitor. The show will present the works by six artists and artistic duos: Mad C, Kan, Kurar, Cleon Peterson, Gris 1 and Monkey Bird. All of these names must sound familiar to you if you're into street art, and since they all have different styles, the spectators will be able to perceive the entanglement of various forms of artistic expression.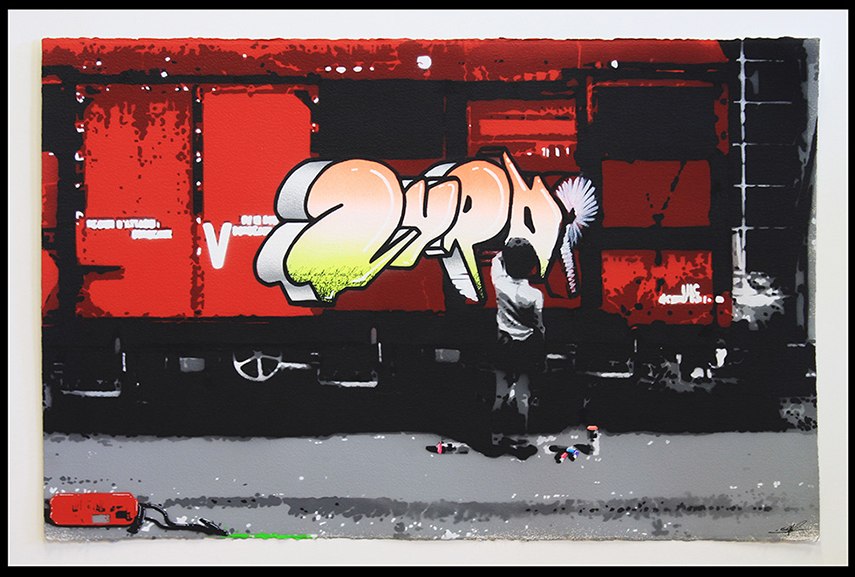 Galerie Brugier-Rigail Welcomes Everyone Who Wants to Get Splashed by the New Wave
This combination of various styles will produce a new experience, which is probably what New Wave stands for - a tide of new energy that will be delivered to us all. Avoiding the generic or negative aspects of the institutionalization of street art, the gallery aims to approach the matter from an affirmative point of view, through the internalization of perception and a joyful celebration of urban art, which is finally able to find its place in the landscape of contemporary art. New Wave is on view from June 2nd through June 21st, at Galerie Brugier-Rigail in Paris.
Featured images: Kan - Meeting Frida 2016; MadC - 1025, 2016; Gris 1 - Acrilique on paper, 50 x 50 cm. All images courtesy of Galerie Brugier-Rigail.