Offering a creative and playful atmosphere where urban and contemporary art forms converge, Galerie C.O.A exhibits artists who challenge the public's understanding of established norm. The gallery now continues their mission with the upcoming group exhibition titled Anti+reflet. Bringing together five contemporary artists whose approaches address the concept of distortion, the exhibition will set forth the diverse ways in which matter – such as plaster, upholstery, and photography – and the object's function – statuette, bust, furniture or portrait – can be delved into. The practice of these artists is rather diverse, yet they will all pursue an unexplored and unfamiliar territory. The featuring artists are Florian Eymann, J.FREDE, Kay S. Healy, Kyle Montgomery, and Christina A. West.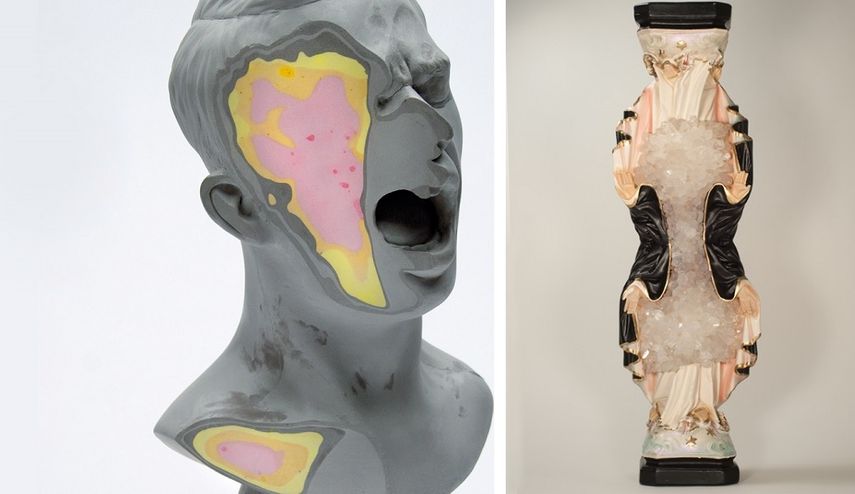 Florian Eymann, J.FREDE, and Kay S. Healy
Exploiting dark themes, Florian Eymann deconstructs faces, expressions, and marks of time and reinterprets them with a quite particular attention. In his pieces, form and content become confused, freed from the academic influences which often challenge the self-taught. The artist J.FREDE composes flea market photographs into custom built frames, creating visual and narrative landscapes from the previously unassociated materials. Spread across the wall, the works build on each other through similar landscapes or horizon lines. His latest project Fiction Landscapes builds on the artist's interest in memory. On the other hand, Kay S. Healy investigates subjects of home, displacement, and the search for stability in an ever-changing world through her drawn, screen printed, and stuffed fabric installations.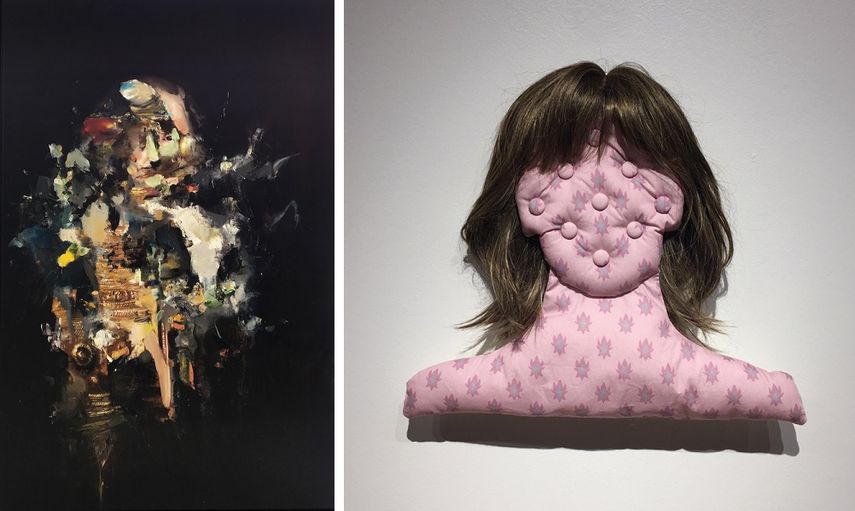 Kyle Montgomery And Christina A. West
A Sydney-based artist, Kyle Montgomery creates amazingly intricate collages using religious and Egyptian iconography, as well as imagery of the solar system. One of the pieces featured in the exhibition will be a large-scale porcelain Virgin Mary statue that has been hollowed out and filled with tiny lights so as to appear like a galaxy. An avid people watcher with a dry sense of humor, active imagination, and an innate impulse to create with her hands, Christina A. West approaches art practice with an interest in interiority – the thoughts, feelings, and psychology within our bodies. Her installations consist of multiple sculptural figures placed together in a gallery space suggesting hints of narratives that are open-ended and ambiguous.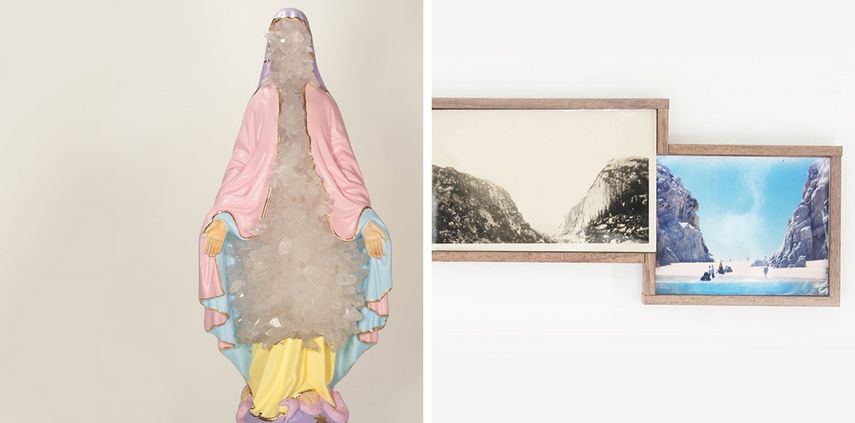 The Group Exhibition at Galerie C.O.A
The works on view will cast a light on areas different from custom, convention, or popular belief. Being anti-reflective, they cannibalize the codes which they draw from, in search of alternatives. The exhibition Anti+reflet will be on view at Galerie C.O.A in Montreal from June 22nd to August 28th, 2017. The vernissage will be held on Thursday, June 22nd from 5 p.m.
Featured image: Florian Eymann, 2017 (detail). All images courtesy of Galerie COA.