The universal influence of Pop art could be seen in all segments of the ever-changing art world. First appearing as one of the logical continuations of the Pop artistic tendencies, graffiti and street art movements have built upon this imagery but fused it with many different approaches and styles. Galerie Hegemann in Munich will present the exhibition No Limits featuring street and pop artworks by three emerging young artists from Germany and The Netherlands. Through the works of the German street artist Van Ray, Dutch ceramist Mo Cornelisse and Dutch artist Crail Moansburg, the exhibition will showcase the diversity and the evolution of these two genres.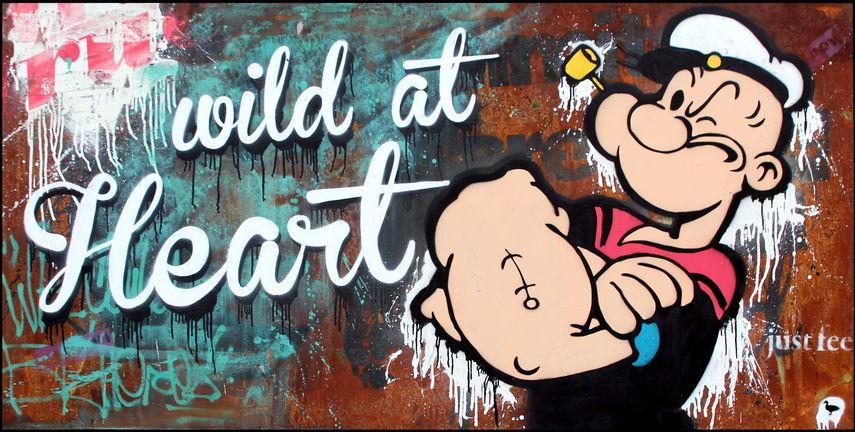 The Practice of Van Ray
One of the most successful German street artists today, the Cologne-based artist Van Ray combines detailed stencil graffiti and imagery of consumer products to create authentic and communicative paintings. Growing up under the influence of the Parisian Pochoir Movement that implicated art as an expression of social criticism, Van Ray used graffiti to communicate his own views on the society we live in and its social and political issues. Combining Street Art, Pop Art and qualified nonsense, he created his own distinctive style imbued with social criticism. Taking elements from comics and mainstream media, he creates detailed stencils on mostly rusty vintage materials such as iron sheets, vending machines and enamel signs or wooden slats.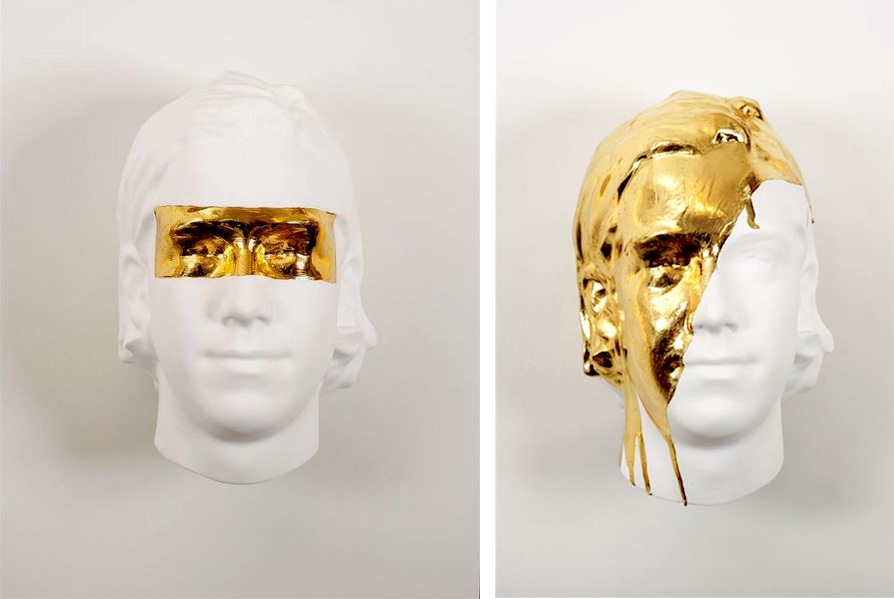 Mo Cornelisse and Crail Moansburg
Always looking for new challenges and the simplicity of the material, Dutch ceramist Mo Cornelisse creates unique porcelain pieces with golden details. Often experimenting with various modern techniques, she explores boundaries in form and material through her practice. Her porcelain works with gold leaf are distinguished by shape and simplicity. Her goal is to show 'there are more to ceramics than we used to see'. Additionally, the exhibition will feature the pop art editions of the Dutch artist Crail Moansburg. Based in an amazing silk screen studio in the Karl Marx Factory in Hague, Crail Moansburg plays with fetishes and commercial mechanisms within the culture of capitalism through his colorful and expressive collages. His works are also imbued with a loving glance and grand admiration for times gone by.
The Exhibition No Limits at Galerie Hegemann
Located in the center of Munich, Galerie Hegemann promotes both established and emerging artists working within the fields ranging from classical and modern to contemporary art. The focus of the gallery's program is on both figuration and abstraction in contemporary painting and sculpture. The exhibition No limits will be on show from June 16th until July 23rd, 2016.
Featured image: Van Ray - Pretend. All images courtesy of Galerie Hegemann.