One of the greatest French street artists of our time, Ernest Pignon Ernest, is opening a show TODAY at Galerie Lelong in Paris titled Prisons. This exhibition is dedicated to Pignon's artistic actions in the abandoned prison of St. Paul in Lyon in 2012, and it will showcase an array of photographed documents, ephemera and other material that testifies to his prison-based spatial interventions. Galerie Lelong is situated on the Rue de Téhéran in Paris, and Prisons exhibition will be on view through March 16.
Ernest Pignon-Ernest
As one of the innovators and first grand-scale street artists who adorns walls around the globe with his wheat pasted dramatic images, Ernest Pignon Ernest is the person of interest for all street art lovers and contemporary art enthusiasts alike. Prisons will provide the unique opportunity to enjoy his work in a gallery setting, to witness his creative process and to recollect of the deep and poetic social messages the artists' body of work conveys.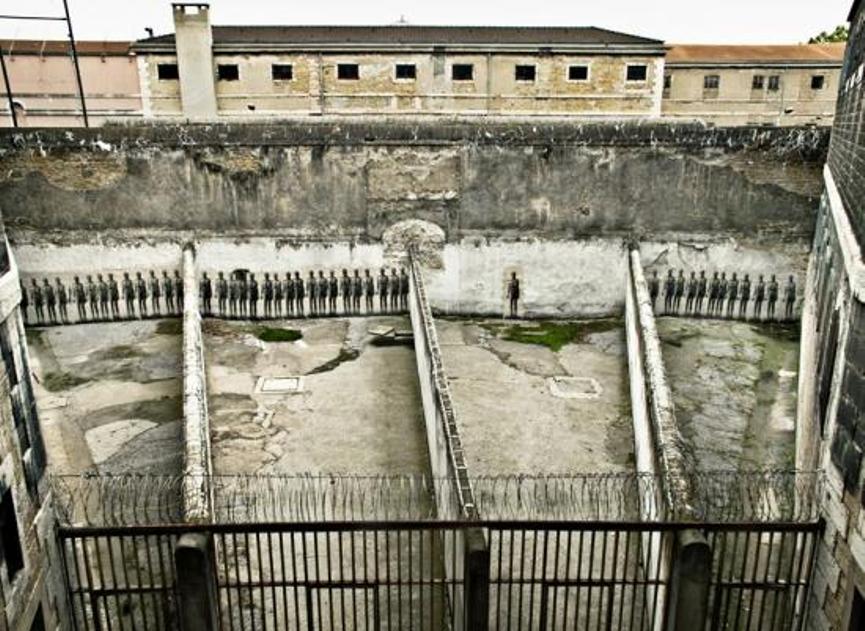 Saint-Paul Lyon
The prison project started in 2012 as a part of Heritage Days, in the detention facility of Saint-Paul Lyon, that was completely abandoned since 2009. Several artist were invited to intervene within the jail space and create signature artistic marks using the suggestive setting and situation as an inspiration. One of these artists was Ernest Pignon Ernest, a pioneer of French street art, whose prison murals attracted deserved attention, as they delivered powerful and painful scenes, filtered through the unique artist's expression.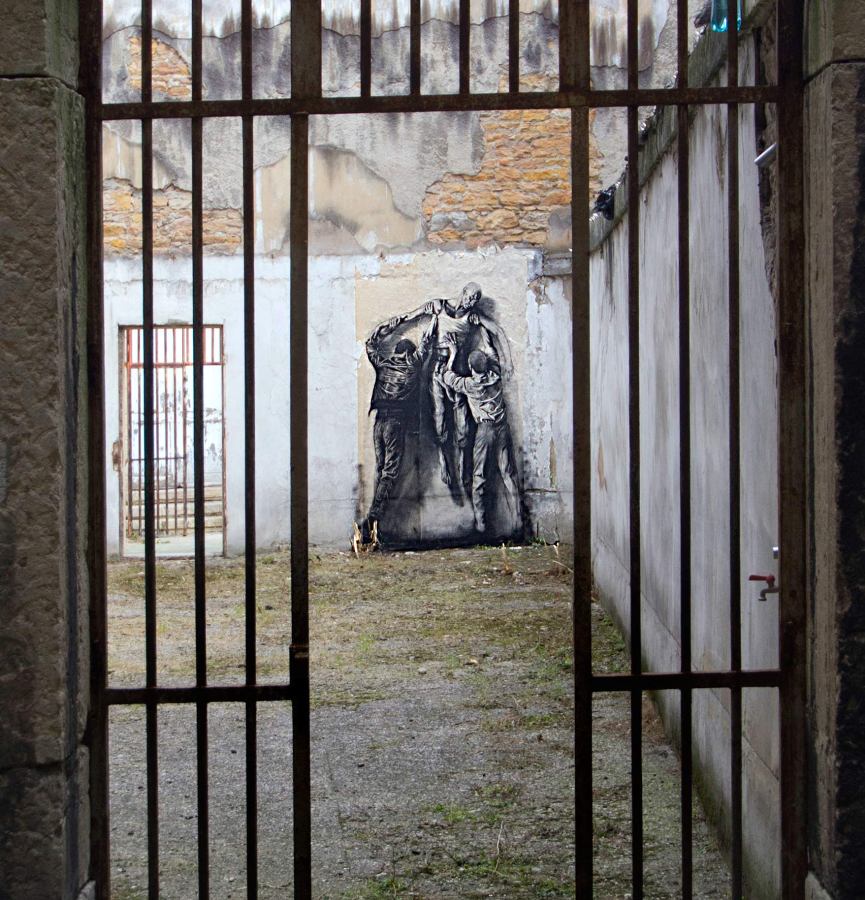 Ernest Pignon Ernest created a collection of large, pasted drawings, that were meant to prevent the collective amnesia, which usually follows the abandonment of notorious buildings. He sought to extract particular memories of concrete and famous men and women, as well as of the unknown, who were tortured or executed. Pignon pasted their portraits throughout corridors, cells, walkways, in the courtyard, attempting to reintroduce the organic, human feeling in the austere and cruel prison environment. The venue itself is of much significance. Saint-Paul prison in Lyon is the place where Klaus Barbie reigned, and where a lot of French resistance activists were held, detained and guillotined during the World War II.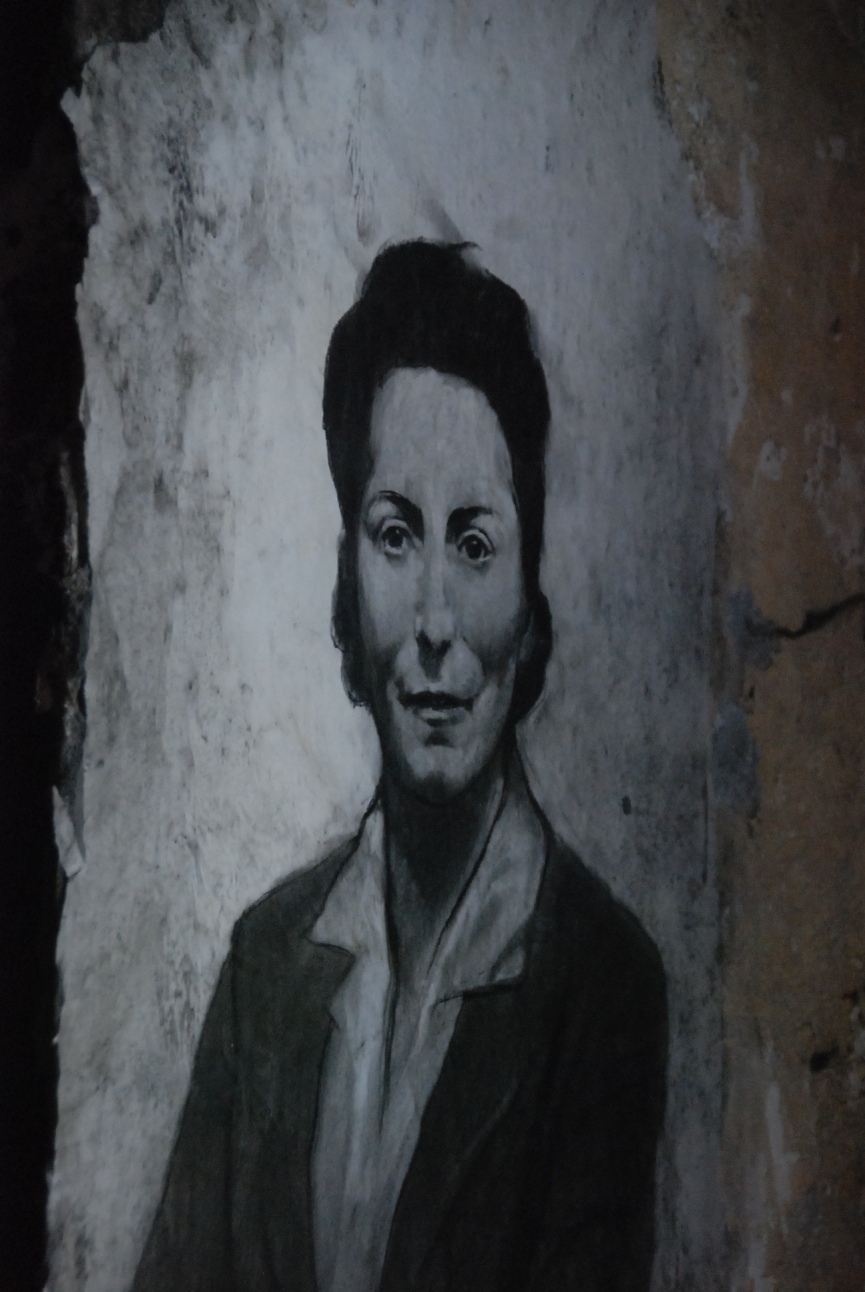 Pignon's Prisoners
As if he were extracting the excruciating truth from the heavy, thick walls of the brutal, barb-wired prison 19th century building, Ernest Pignon Ernest created a captivating prison mural, breathing life into lingering visions of tormented souls that once dwelled these premises. His monochromatic, perfectly draughted images contain very precise portrait characteristics of the people he chose to depict, or when in collective, they are all as one, equally treated. The subtlety and nuances with which this French street artist approached this painstakingly difficult task disclose all of the contemplative depth and elaboration Pignon implemented into his work. Catharsis that comes through observation of prison murals of Pignon brings the storm of pain, anger, despair, desire, guilt and, inevitably, love. Prisons will be filled with material witnessing this inspiring project of French street art will make an exhibition that should in no case be missed by any true art lover who may be in Paris in the following months.