A young Austrian gallery, Galerie Lisa Kandlhofer has been a vibrant meeting place for artists, curators and collectors. Located in the center of Vienna, it features artists working in various media, from painting, sculpture, drawing, photography and installations to a series dedicated to contemporary video works.
This March, the gallery will present three concurring exhibitions by three contemporary artists. In her second solo exhibition at the gallery, Frauke Dannert will present the latest series of collages in a show titled Folie. Bernd Behr will present his video work in the video room, while Pier Stockholm takes over the Project Room with his wall drawing, sculptures and drawings.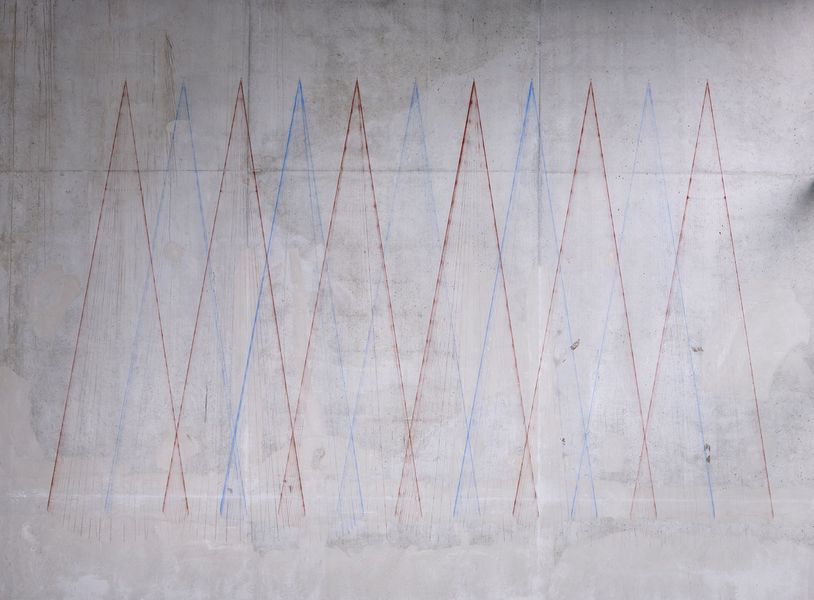 Frauke Dannert Exhibition
Known for following the principles of collage in her works on paper as well as in her spatial installations, Frauke Dannert this constructional and analytical strategy from architecture to plant life.
The title "folie" refers to a French term for a formally thought through, but useless building in garden architecture. Visual motifs for this latest body of works are dedicated to elements from the field of botany, such as leaves of a tree or a plant.
Instead of motifs from brutalist architecture, Dannert's works feature detailed images of delicately veined plant leaves, assembling a vision of constructed nature. Appearing to virtually evade any chronological and contextual connection, these motifs carry a mythical quality that goes far beyond the eventfulness of civilization.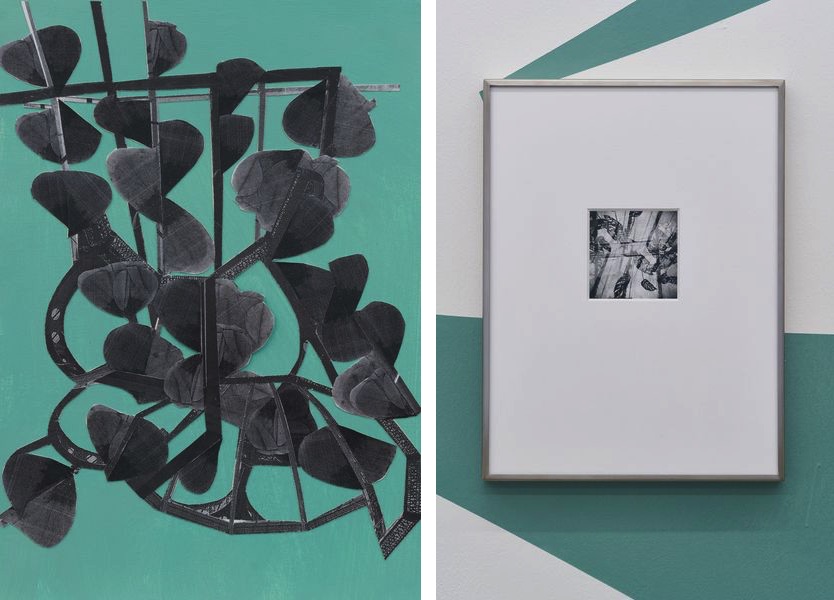 Bernd Behr Exhibition
A Taiwanese-German artist based in London, Bernd Behr explores historical and speculative junctures between optics and architectures through various media.
His video work Akeley Inside the Elephant will be shown in the Video Room of Galerie Lisa Kandlhofer. The video shows a spatially and temporally ambiguous interior whose surface is continuously being covered with sprayed concrete by an industrial robot.
The video refers to the work of a pioneering taxidermist Carl E. Akeley who defined modern dermoplastics and set the standards of natural habitat dioramas. Contemporary robotic applications of sprayed concrete may come to be the heir of a taxidermic urge to remake the world in its own image.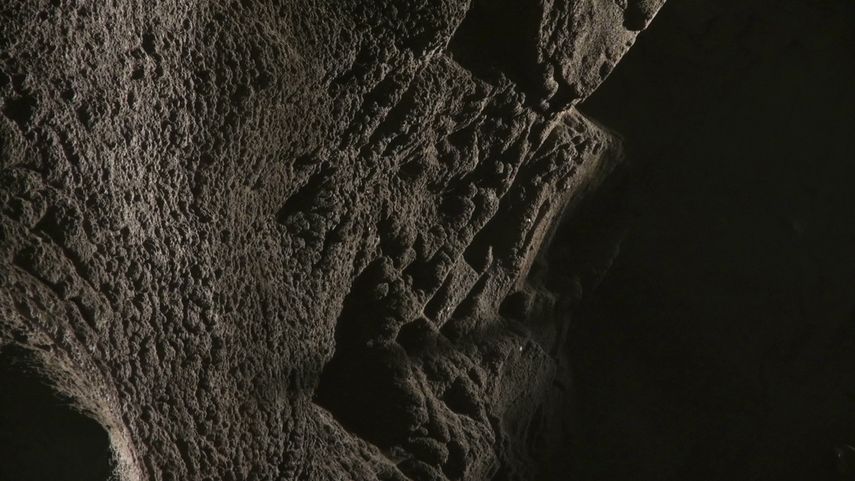 Pier Stockholm Exhibition
A Peruvian artist currently based in Paris, Pier Stockholm works with minimalistic forms and basic colors, offering an alternative view on repetitive everyday activities. Having a vivid interest in color, structure and volumetric line drawing, the artist's iconography is drawn from modernist architecture, Christian religious fervor, and the adolescent imagination that glamorizes one's own beliefs.
Featured in the Project Room of Galerie Lisa Kandlhofer, the latest body of work by Stockholm explores the notion of a plinth and emotions surrounding this. The exhibited wall drawing, sculptures and drawings are all characterized by modernistic forms, colors and shapes.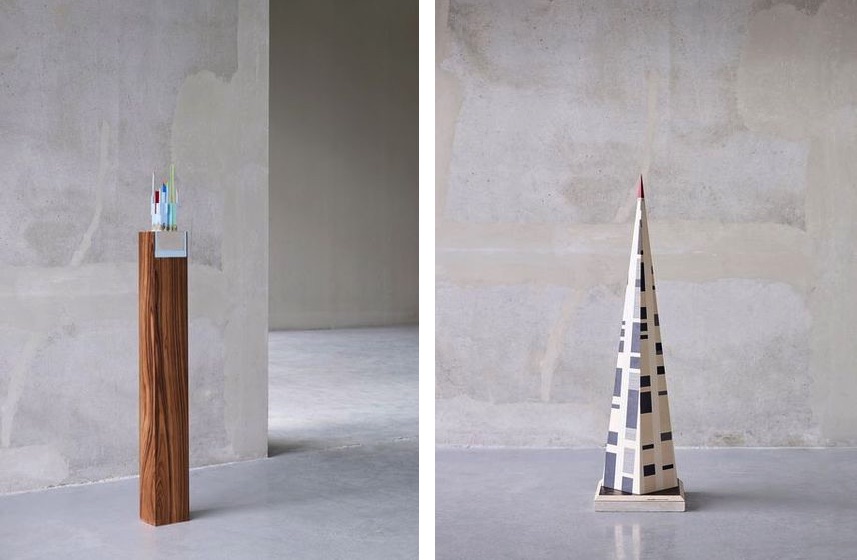 Three Exhibitions at Galerie Lisa Kandlhofer
Exhibitions by Bernd Behr and Pietre Stockholm will be on view at Galerie Lisa Kandlhofer in Vienna from March 23rd until April 27th, 2018, while the Folie show by Frauke Dannert will be on view through April 28th, 2018.
Featured image: Frauke Dannert - Orangerie, 2017; Pier Stockholm - Oskar VIII, 2017. All images courtesy of Galerie Lisa Kandlhofer.