Ah, Paris… The city of light, art and love. For centuries, the great capital of France has hosted artists and had countless pieces of art dedicated to it, its glory, its spirit and romance. Because Paris is a unique place in the world, a place like no other, for all its historic monuments, typical settings and cinematic icons. It is all these things that have inspired yet another group of artists to create their art for it, in a summer group show organized by Galerie Perrotin. It is during these sunny days that Paris has moved to New York City - and vice versa.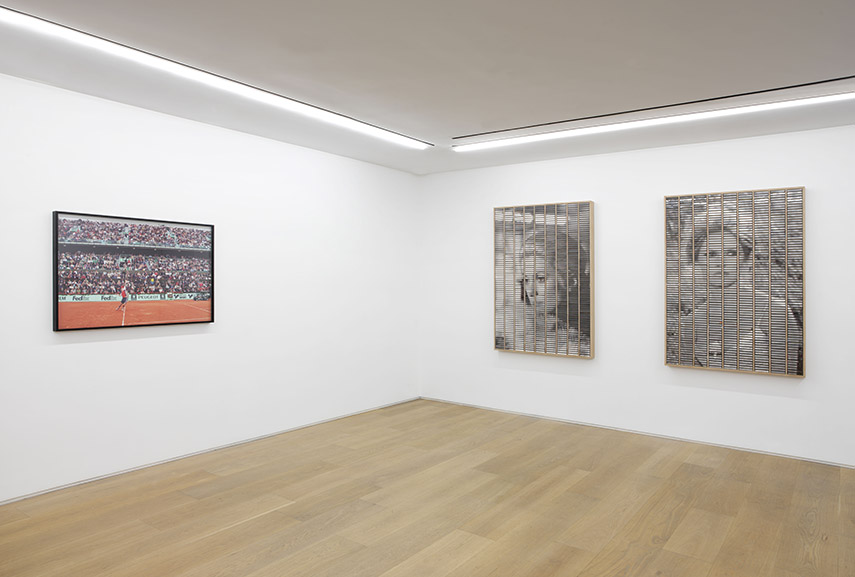 Paris Holiday
To take on the city of Paris - artistically speaking - there were many French and international artists, many of whom you most certainly know and admire. To express their fascination with this magnificent place, these talents have created paintings, sculptures and photographs addressing different aspects of the city's rich culture, tradition, history, landmarks but also future. Among the works, there will be the famous Roland Garros photograph by Gianni Motti, taken during a semi-final match of the French Open, played on the same day George W. Bush was in Paris for the 60th anniversary of the Normandy Landings. Also exhibiting is Paola Pivi, currently having a solo show at Galerie Perrotin in Paris. She is known for her series Yee-Haw, featuring animals in unusual places - in this case, she brought four horses to the Eiffel Tower and photographed their "activities" while at the iconic monument.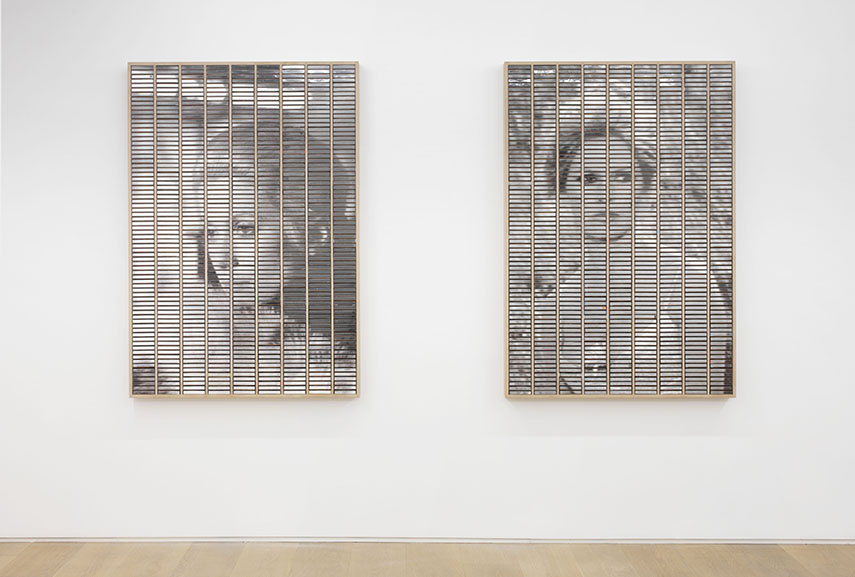 Paris in New York
Another artist dealing with horses - or at least the Parisian monuments featuring them - is Ivan Argote, whose Horses series shows equestrian statues without riders, often being a historical figure. The artist tries to redefine the concept of public monuments, which get a new meaning without their historic reference. In Room with a View, Sophie Calle documents a night in 2002, during which she laid in bed on top of the Eiffel Tower while strangers told her stories to keep her awake. The two jar pieces are the work of the American duo Kate Ericson and Mel Ziegler, containing weeds of the EuroDisney park and stones from the French National Archive building and Paris rainwater. The Austrian group Gelitin took upon re-inventing the Mona Lisa, while Guy Limone depicted the map of France using Moroccan traditions of Zouaq pattern-painting and Babouche sandal-making. Finally, in his work, artist Gregor Hildebrandt uses discarded audiovisual materials as his medium, transposing images onto cassette tape and thus creating portraits of Hollywood icons Brigitte Bardot and Catherine Deneuve.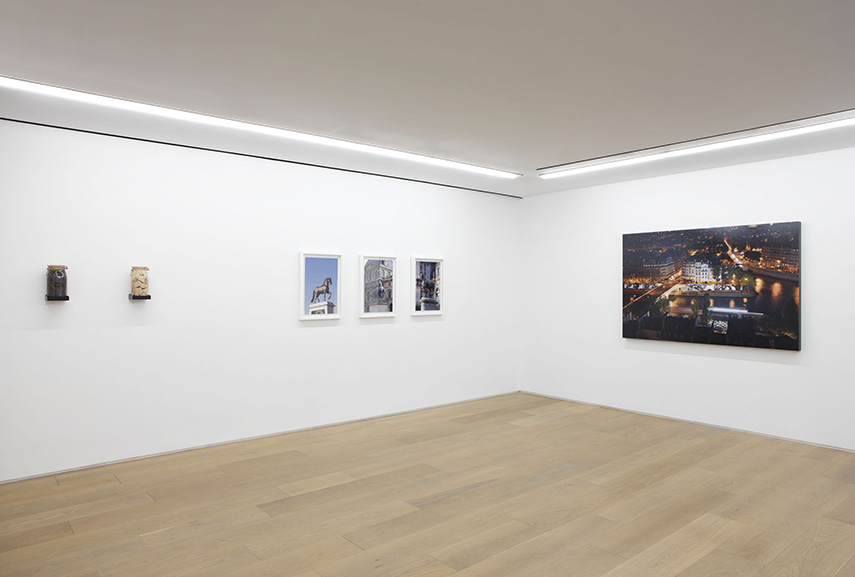 Group Summer Show at Galerie Perrotin
Surely, one of the highlights of the Paris Holiday summer group show is JR, with two photographs that document his 2009 exhibition in Paris. The images see large-scale wheatpastes from his worldwide project, Women Are Heroes, installed along the banks and bridges of the river Seine. With such amazing line-up of artists, the show promises to be a splendid homage to Paris, through the visions of today's most prominent contemporary artists. The Paris Holiday Summer Group Show is on view at Galerie Perrotin in New York City, USA, from July 9th until August 21st, 2015.
Get inspired by art for free - sign up for My Widewalls today!
All images courtesy of Galerie Perrotin.