Perhaps one of the worst news the medium of painting had ever received was the birth of photography. This pretentious new product of technology wanted to join on the quest to depict the world, able to do it much more accurately than painting and threatening to demolish centuries of tradition. Today, of course, things aren't that competitive at all, as both painting and photography found their place and now exist as strong independent art forms, with many artists freely jumping between mediums in their practice. At Galerie Richard, a group show will focus on the number of figurative painters who shifted to digital photography, just in time for the 36th edition of the AIPAD Photography Show in New York.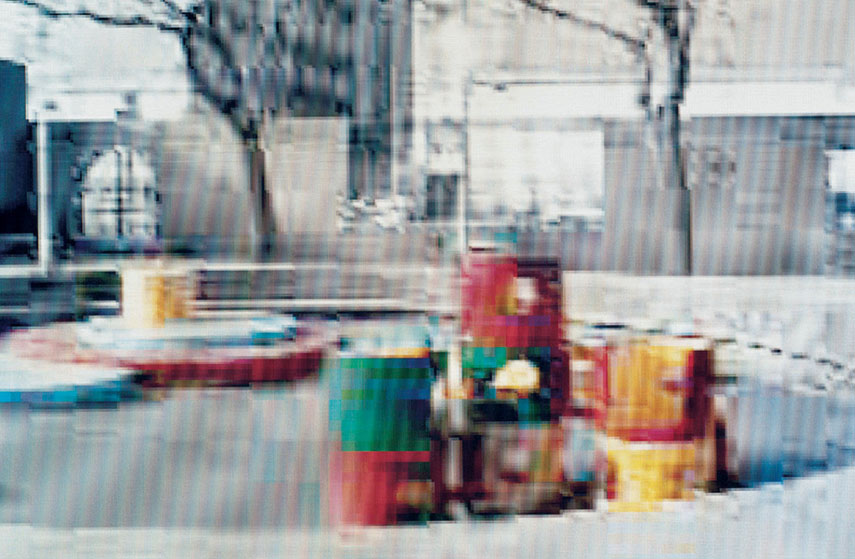 Digital Figurative Photography ?
With a title as intriguing as Digital Figurative Photography ?, Galerie Richard aims to explore the boundaries between painting and photography, and the ways these mediums influence those working in-between, visually, technically, philosophically. Many artists use photographs as the basis for their final works in forms of paintings. Traditional photographs, because of their imminent realism, serve as a great support for painted figurative pieces, while in return, photography can sometimes evoke strong pictorial aesthetics. In this exhibition, five photographers originally trained in the history of paintings or its practices, blur the lines between the two distinctive two-dimensional art forms through a variety of approaches, techniques and topics, examining their qualitative differences and similarities.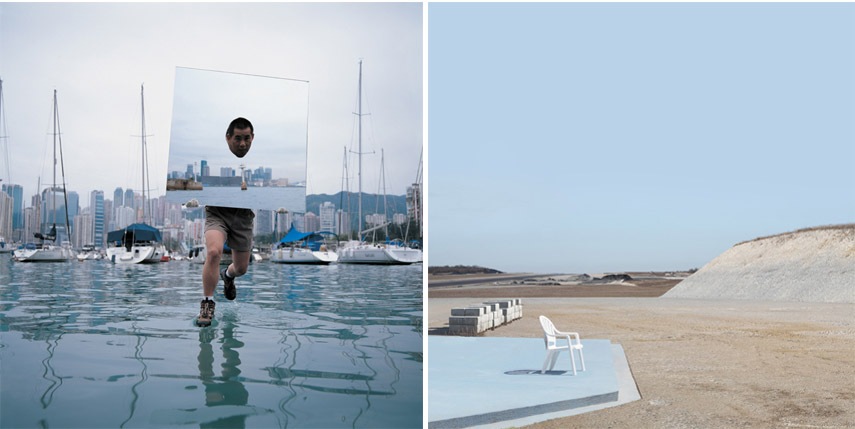 Exhibition Highlights
The exciting group show at Galerie Richard brings together five international artists, acclaimed in their respective fields of interest. Spanish artist Dionisio González worked on a series entitled Favelas between 2004 and 2007, using photography as a tool of a virtual architect, or an urban planner, and exploring the spatial and social complexity of the Brazilian "shantytowns". In her Transition series, Lauren Marsolier captures the experience of moving, resulting in serene, haunting imagery soaked in pastel colors. Only later do we realise that these are actually photomontages. Playing with photography's technical settings, German artist Olaf Rauh created Playgrounds, photographing New York's children's playing areas by pixelating and (de)saturating different elements of his pictures. A contemporary creative from China, Li Wei, documents his own vivid imagination, in which we see him fly, walk on water, defying gravity in any way he and his subjects can. Using digital editing techniques, Yang Yi captured her home province of Kaixian, submerged in water due to the Three Gorges Dam Project, which displaced over 1.2 million people and destroyed eleven cities.
Group Show at Galerie Richard
In presence of these diverse works, the viewers are invited to reconsider the definition of digital photography as an artistic medium, while pointing out clear painting references found beyond the first glance at these photographic prints. The Digital Figurative Photography ? group exhibition will be on view at Galerie Richard in New York City, USA, from April 2nd through May 1st, 2016.

  Editors' Tip: Painting and Photography: 1839-1914
Accompanied by a rich selection of illustrations, the text in the Painting and Photography: 1839-1914 book, written by Dominique de Font-Reaulx, chronologically leads us through the fascinating history from photography's first forays into the public domain and the organizations set up to defend it against criticism, to its fight for recognition, but also its impact on painters of the day, as it challenged them to devise new ways to capture the human form, and forever changed the face of art. It offers detailed analysis of how classical painting challenged, resisted, and was influenced by the emergence of photography - some saw it as an invaluable tool in the enhancement of artistic production, for others it was too mechanical to ever represent the grand concept of "art."
Featured image: Li Wei - Buddha in Paris, 2012. C-print mounted on plexiglass. All images courtesy of Galerie Richard.