Throughout the decades various artist have been trying to rethink photography primarily in the means of expanding the very perception of the medium. Probably the most daring thing to do with captured experiences, as Susan Sontag says for photographs, is to transfer them into three dimensional surfaces or to face them with real life. Such a confrontation always creates certain debate of philosophical nature, so obviously the question how do we communicate with photographs and what is their task still is of high importance.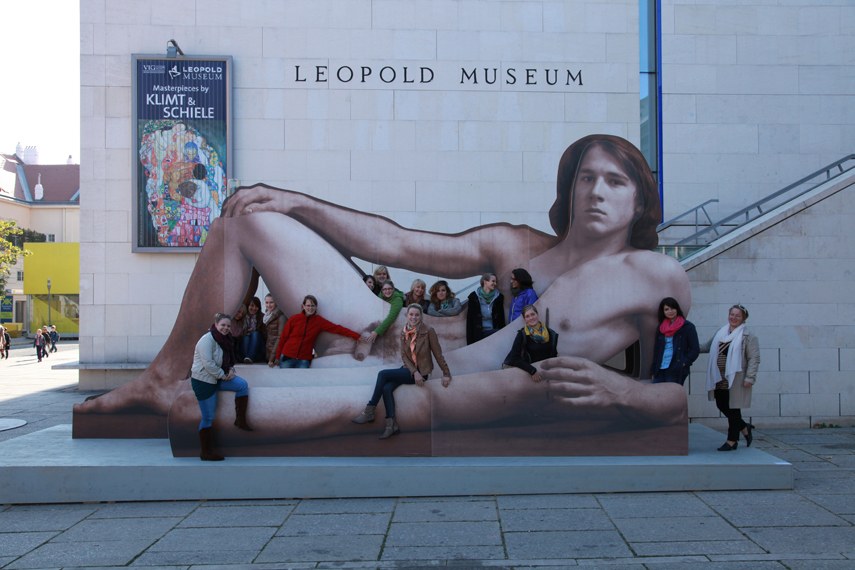 Art of Ilse Haider
Artistic practice of Ilse Haider definitely evolves around innovative methods in contemporary photography. Traditional techniques of composing, shooting and processing images are fundamental in her never ending photo experiment, yet more importantly she deals with public space and with context of prescribed theme. Artists focus on nudity serves her as fertile playground for articulating social topics rendering from construction of identity to today's perception of human body. Actually, Isle Haider is combining photography with sculptural forms in order to produce conceptual works that cannot easily be defined. In addition to that, it is no wonder that her development as an artist is marked by the fact that she was a student of the famous Arnulf Rainer. It can be said that art of Ilse Haider is rooted in feminist standpoint, and a bit similar to works of Cindy Sherman  or Margaret Harrison.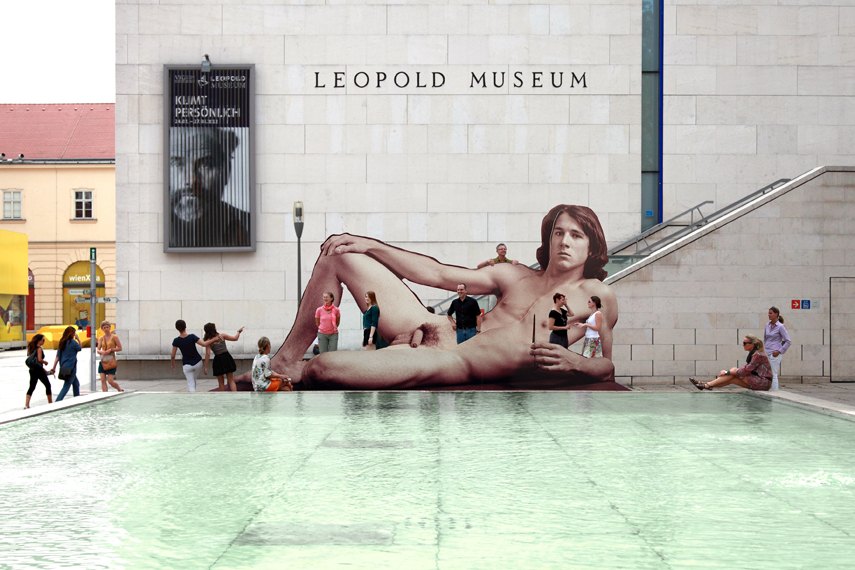 Ilse Haider's Mr. Big
In the fall of 2012 the oversized walk-in photo sculpture of a naked man was positioned in front of the Leopold Museum. The name itself implies a prime example of masculinity construction: Mr. Big, the most desirable character from TV show Sex and the City, which appears not only selfish but always aloof. The sculpture stands as a topos of masculinity, and thus became a paradigm of cultural constructions of identities and gender roles.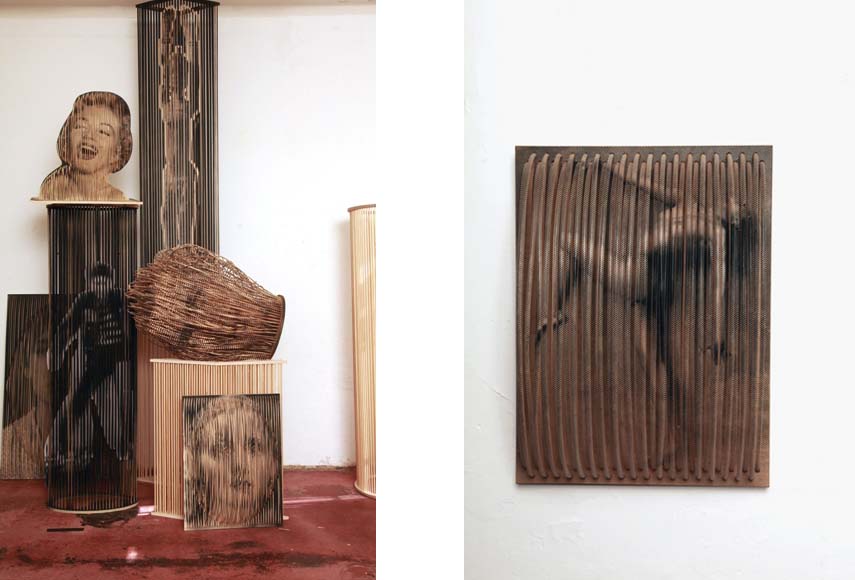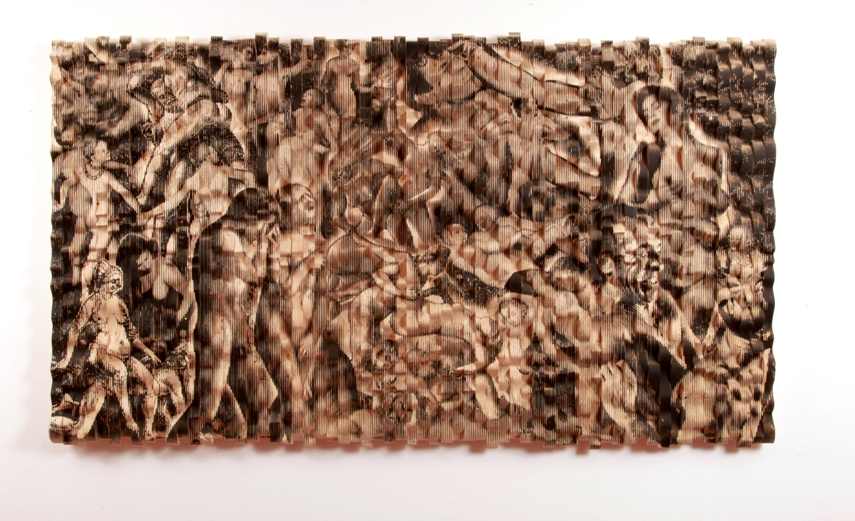 Le Circuit Heroesque at Galerie Steinek
Besides component parts of above mentioned Mr. Big, which are shattered all over the space, in the gallery also are exhibited quite peculiar objects done by the application of photo emulsion on wood. Those are portraits of personalities that are often included in the picture cycle of our time, often cited, and yet  authentic: from Jeanne d'Arc, Marlene Dietrich to Andy Warhol. Le circuit heroesque addresses the repetition, recycling of heroism, of heroesquen and represents satirical approach of Ilse Haider's art - on a formal as well as motivic level.
This exhibition deals with bare notion of corporeality in contemporary society and is an articulated critique of constructed roles which are being defined by the concepts of normativity. It as about to take place on April 29th at Galerie Steinek in Vienna and it will run through June 6th 2015.
All images are courtesy of Galerie Steinek and the artist.
Do not forget that reading is fundamental, so follow us and sign up for My Widewalls!