Sei x Tre, summer group show organized by Galleria Varsi is their way of saying goodbye to another successful gallery season. At the same time this is a great opportunity for all urban art admirers in Rome to check out some amazing artworks created by leading Italian and international artists, before the gallery closes its doors due to the summer holidays. Sei x Tre exhibition aims to be the highlight of this year's exhibition program at Galleria Varsi as it gathers all urban artists that have been collaborating with the gallery in recent times.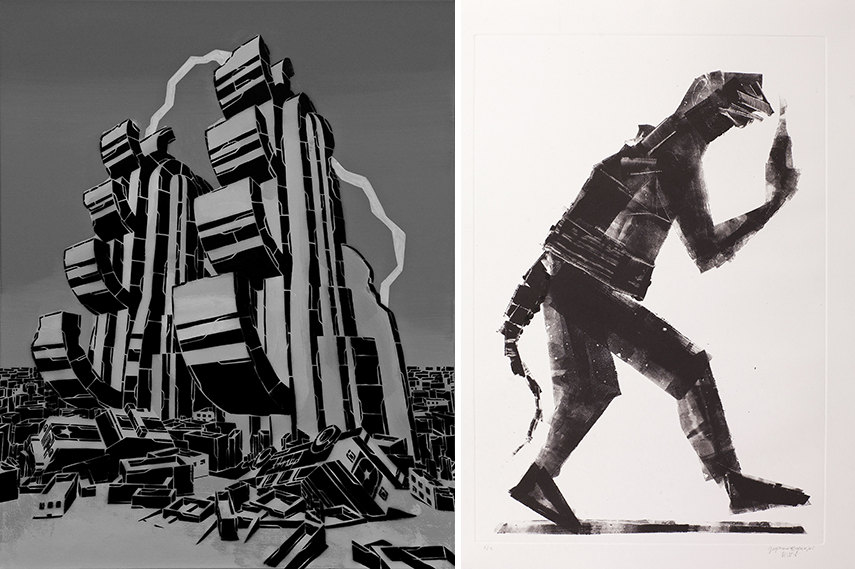 Urban Art Summer Show in Rome
After Run's solo exhibition hosted by Galleria Varsi, the gallery representatives decided to expand the roster for the summer show and to say their goodbyes to other urban artists whose works were featured in the gallery space in the last couple of years. Rounded up for Sei x Tre summer exhibition are some notable figures in contemporary urban art scene that you already probably know well. The roster will include works of local artists who work and live in Rome like Solo and Daniele Tozzi, their Italian colleagues RUN and Etnik, as well as artworks made by Spanish artist Dulk and Gdansk-based M-City. Each artist will display three of his artworks mostly done in mixed media techniques.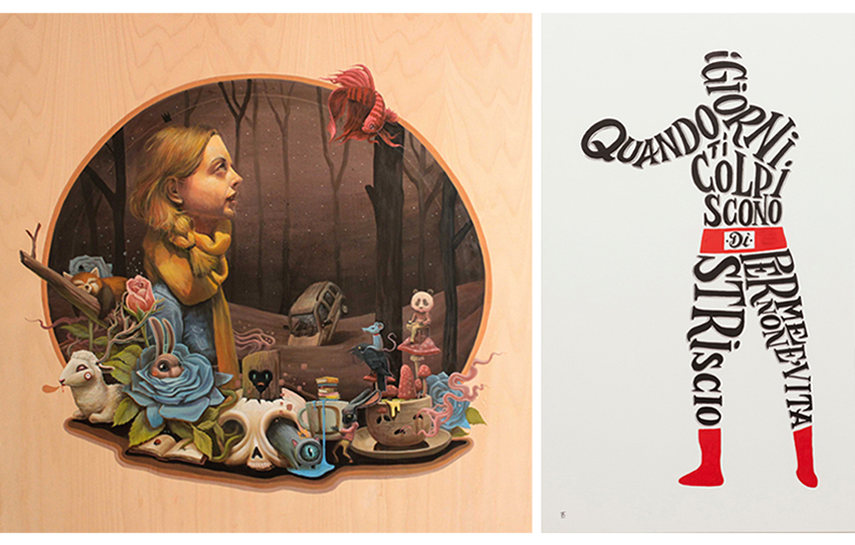 Sei x Tre exhibition: Meet the Artists
In case you missed solo exhibition by these six artists in Galleria Varsi, Sei x Tre summer show is an exceptional opportunity to catch up on your urban art education. For those unfamiliar with their works here is a glimpse of their working techniques and a hint what to expect to see this summer in Rome. RUN is a widely acknowledged muralist whose colossal and highly detailed paintings inhabit the public walls worldwide. Dulk's illustration work is an interesting mixture of pop surrealism and classical painting practices. Joining them are Etnik who builds his artworks on the rules of lettering as a starting point for mural and canvas works and M-City who uses black and white imagery in depicting geopolitical issues and creating utopian-like interventions in public spaces. Daniele Tozzi aka Pepsy is the artist whose work derives from the field of graphic design and calligraphy while Solo's painting practice is rooted in pop culture, mostly comics and the superhero narratives.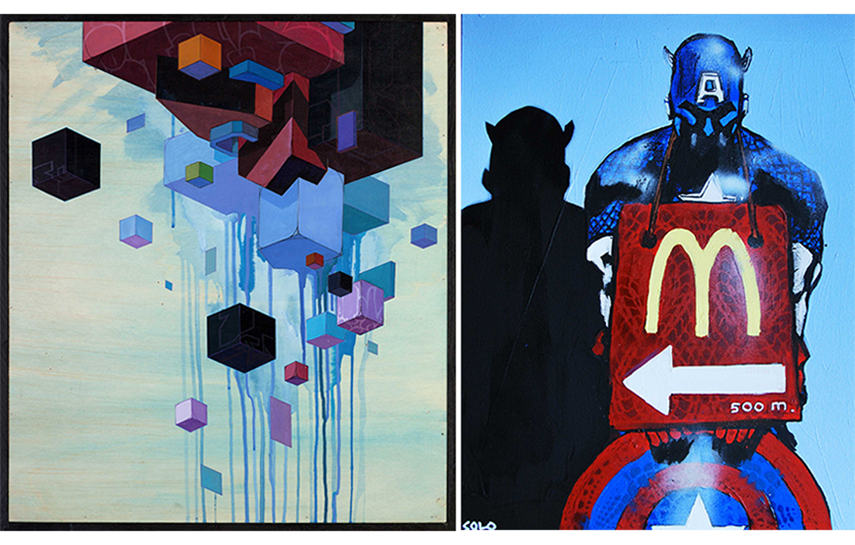 Sei x Tre at Galleria Varsi
Sei x Tre will be the last exhibition at Galleria Varsi before they reopen in September. The urban art summer show in Rome will start on July 21st and will stay on view through July 30th, 2015. These nine days in July are not to be missed since they represent retrospective of Galleria Varsi exhibition programs as well as the recent accomplishments of some of the most notable urban artists working today.
Sign up for My Widewalls for FREE and stay informed about upcoming summer shows worldwide!
Featured images:
Sei x Tre - Group Show - Galleria Varsi, Rome, 2015 - poster
Etnik - Make Your Mark - Mixed media on wood - 2015, detail
Solo - Captain America - Mixed media on canvas - 2013, detail
M-City - 775 - Mixed media on canvas, 2014, detail
All images courtesy of Galleria Varsi
Sei x Tre Exhibition Price List