The year was 2005 when VOLTA first introduced itself on the international market, at no other location than Basel. Ever since, it has been providing an experimenting, yet stable platform for galleries, with a strong focus on solo presentations.
Fifteen years on, we have yet another Basel edition of VOLTA awaiting and as the fair itself, we will now center our attention on its exhibitors. There are four established gallery spaces that have been loyal partners to VOLTA, having shown their best work there in practically every possible instance. Curious to know what their mutual relationship has been like so far, and they will be bringing to Switzerland this time round, we talked to Martin Aesbæk Gallery from Copenhagen, Denmark, Ethan Cohen Gallery from New York City, USA, The Flat - Massimo Carasi from Milan, Italy and Galerie Heike Strelow from Frankfurt, Germany.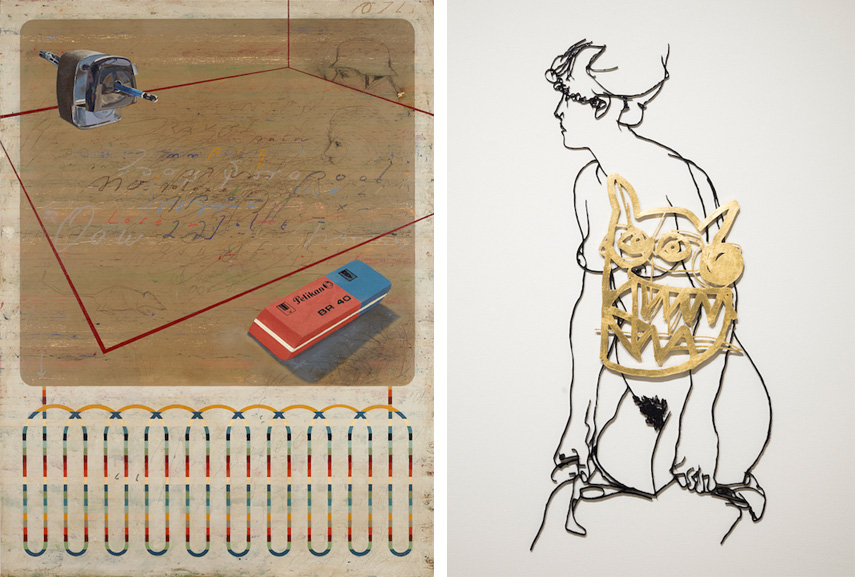 Martin Aesbæk Gallery
Three Danish contemporary artists working in three media will be presented by Martin Aesbæk Gallery at VOLTA Basel 2019. While Kasper Eistrup's paintings evoke the artist's "fragmentarism", (which combines drawing, painting and installation often within the same artwork) and create complex narratives, the drawings by Jacob Stangerup plays with bits and pieces from art history while trying to find a state of equilibrium. Last but not least, Kristian Dahlgaard experiments with space, primarily the negative one having to do with sculpture and its volumes and components.
Widewalls: How would you describe your relationship with VOLTA? What was it like exhibiting all these years?
Martin Aesbæk: We have always enjoyed participating at VOLTA, both in New York and in Basel. The fair is always buzzing with interesting new works and is a great place to explore new artists as well as established ones. You are always greeted by fantastic personalities from the Volta team who are ready to help with whatever the galleries might need. The audience who visits the fair is very diverse, understood in the way that there are people from all over the world, both new and well-known collectors, art professionals and art lovers who choose to visit VOLTA and check out their program.
Widewalls: What's connecting the three artists that you will be showing at VOLTA Basel?
MA: For this year's VOLTA art fair, we have decided to show three Danish artists who work with painting, drawing and sculpture. The interplay between them occurs in their original preferred medium. All artists have started out with drawing and have since expanded their practices. But here lies a common understanding of the importance of the line and how it affects the finished result.
Widewalls: What is the state of the Scandinavian art scene right now, in your opinion?
MA: I think the Scandinavian art scene is booming. We see that, to a greater extent, foreign collectors are turning their focus towards Scandinavian artists. At the Nordic art fair CHART in Copenhagen, the number of foreign collectors has risen within the last 5 years. We also experience several foreign visitors to the gallery in Copenhagen, which indicates that people don't mind taking the trip to Denmark, to explore the Danish culture and especially the Danish art scene.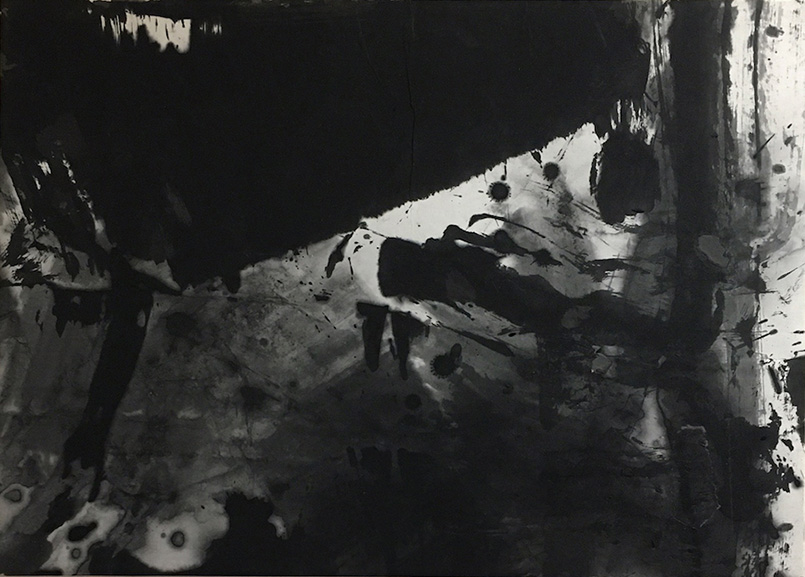 Ethan Cohen Gallery
New York's legendary Ethan Cohen Gallery is dedicating its booth entirely to Lan Zhenghui, a Chinese artist working with the Chinese ink in a contemporary manner. His drawings function as a connection between the East and the West, where a traditional technique is used to evoke the Abstract Expressionist movement through monochromatic, yet highly energetic, big brushstrokes. In Zhenghui's abstractions we can almost recognize some figurative elements, such as landscapes.
Widewalls: How would you describe your relationship with VOLTA? What was it like exhibiting all these years?
Ethan Cohen: VOLTA is an important art fair that we appreciate for its long-lasting quality standards. The art market is quite an ambiguous substance that is often misbalanced by economical, political and trend shifts. Smaller fairs are often subject to such changes and it is a matter of professionalism and ethics to remain true to your original mission and identity. VOLTA is good at it and so are we so it has been enjoyable and enriching cooperation.
Widewalls: Why the choice to exhibit only Lan Zhenghui and his ink drawings? How do they relate to the market of the moment?
EC: I would categorize it as paintings, not drawings. Ink tradition teaches us that not every work on paper is a drawing. There are many examples of fascinating monumental scrolls that are visually as powerful as work on canvas. We have exhibited Lan Zhenghui as a special project two years ago in Basel and received a lot of positive feedback from local and international collectors.
It is rather challenging to make abstract art today after the whole generation of artists working in Abstract Expressionism. But Lan derives from a different tradition and one needs to perceive his body of work through the optics of Chinese identity, monks, landscape, meditation... While we can trace certain similarities with Abstract such as the intensity of the brush, energy that the artist encodes, wideness of the brushstrokes it is still a different technique and, thus, the different result. Ink tradition helps western collectors to better understand Abstract Expressionism and vice versa.
Lan is a bridge for this understanding. Chinese artists contributed to a new chapter too Abstract Expressionism beyond of where the Western artists left off.
Widewalls: You are a longstanding New York Gallery. How has the city's artistic landscape evolve over that period of time, in your view?
EC: In the 1980s, when I was only starting my career in the art world, there were around 500 serious collectors in the US. Today there are hundreds of thousands and even the definition of "serious" has changed. People have different goals and acquisition patterns as well as taste, age, and citizenships. The world is truly global today and we have clients from New York that will more likely acquire from us when we are exhibiting in Hong Kong. Emerging art markets are so much more inclusive today than they ever were. Look at Asia that is attracting at least 1/3 of all the major sales at auctions or African art that more institutions giving focus to. Chinese art was not on the map 30 years ago and Hong Kong is one of the driving forces of the international market along with London, New York.
As for the artists, the quantity has grown dramatically but it is getting harder and harder to orient oneself within this variety that the scene offers. In this sense, the role of the gallery is important because more artists require more careful curating and analysis and there are not enough art professionals actually articulating the situation and communicating it between the art scene and the viewers. Of course, there are plenty of art critics and writers but it is still a challenging task to identify the real talent and find the balance between creative and master his/ her metier. New York today is way more diverse than it ever was - completely open to all aesthetics and ready to embrace what is new.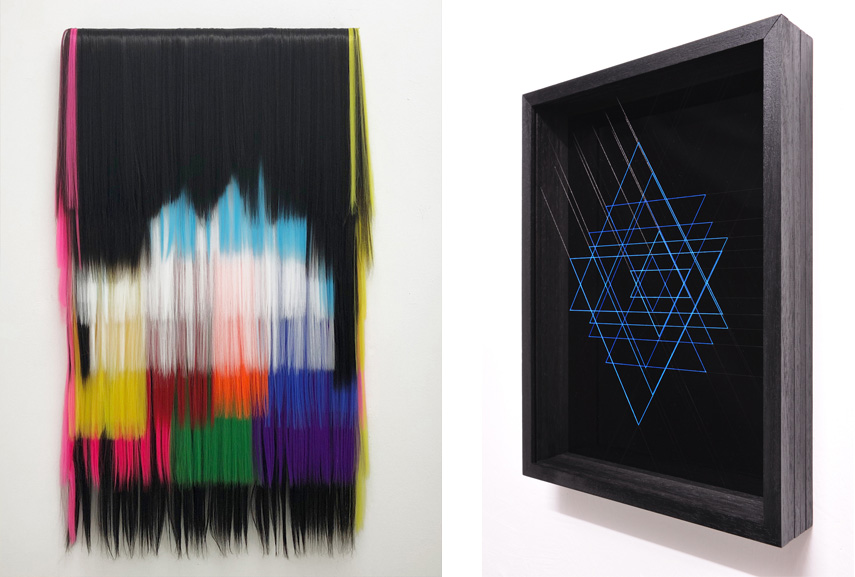 The Flat – Massimo Carasi
At the booth of The Flat - Massimo Carasi from Milan, we will have a four-artist presentation centered around geometry and color; starting with Hiva Alizadeh's palpable abstractions in form of sculptures, some of which feature synthetic hair and vibrant colors. The work of Paolo Cavinato, on the other hand, plays with space itself, taken by artworks and visitors alike. Inma Femenìa creates within the digital realm and investigates how this new reality changed the way we perceive the actual world around us, while the pieces by Michael Johansson often contain familiar objects in a usual setting.
Widewalls: How would you describe your relationship with VOLTA? What was it like exhibiting all these years?
Massimo Carasi: Our relationship with VOLTA during these years has been based on the mutual sharing of points of views in regards to what should be brought to such an internationally important context as Basel. This being said, I guess VOLTA has contributed to the shaping of at least one side of our gallery's identity, and we hope we too have contributed with our work to Volta's own shape. It's very much like being members of an international family, with diverse approaches and different nationalities that have compatible tastes and great respect of the respective efforts and friendship.
Widewalls: Why the decision to focus on color and geometry through the works of the four artists that will be on view in Basel?
MC: Geometry is indeed an important aspect of the current trend of our gallery's choice, since many among the artists we represent use lines segments or trajectories to define through their works some sort of a physical space which is also mental space. A space of the mind determined by an inside, an outside and of course a threshold in between, the perfect metaphor to describe the human spectrum of living. The times we live (but not only) tell a lot about this matter or tradition.
Colors are actually the "ultimate comment" for those mental perimeters. There are also some clear references in the artists we'll be exhibiting to the theme of architecture and about the idea of " surface ", further important ingredients which play a crucial role in the perceptions of our gallery's aesthetic.
Widewalls: How would you say the roster of the artists you show stand out from the strong contemporary art scene in Milan at the moment?
MC: Milan has increased a lot its centrality not only on the Italian scene. It is also becoming quite a cosmopolitan city. Since my partners and I started the gallery, many things have changed, a lot of new galleries have popped up exhibiting their art and bringing different ways of exhibiting.
Someone has also questioned the role of the "traditional" gallery which has shifted into new forms. Our projects have been a part of this process from the very beginning since originally our space was located in an apartment where art exhibits and domestic life were mixed together. What we think distinguishes our gallery's program nowadays is the spirit of cultivating our identities as promoters engaged in the representation of projects dealing with the role of the individual inside a modern society, gathering a variety of attitudes and sometimes of antithetical aesthetics.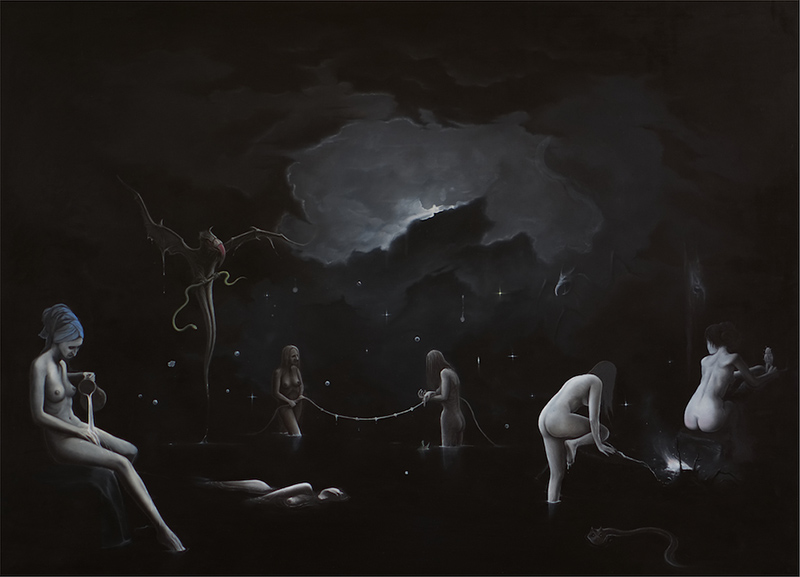 Galerie Heike Strelow
Another legendary art space on the other side of The Atlantic, Galerie Heike Strelow from Frankfurt is preparing a curated show featuring a variety of media and techniques used by their artists. Seven established artists, working across media such as sculpture, installation and painting, create a dialogue between the past and the present, questioning the condition of our kind in the post-digital world. On view, there will be Winter / Hoerbelt, Starsky Brines, John Stark, Irene Grau, Jonny Green, Emilia Neumann, and Zavier Ellis.
Widewalls: How would you describe your relationship with VOLTA? What was it like exhibiting all these years?
Heike Strelow: I would like to describe the relationship with VOLTA and the team behind as one based on collaboration and mutual support. We have the feeling that we as a gallery and Volta as organizers work together toward the same goals: bringing interesting, qualitative and relevant art to engaged collectors who care about art and artists. It has been a pleasure to exhibit through all these years at VOLTA and witness how the fair has managed to constantly to adapt to various changes while maintaining quality and growing for the best.
Widewalls: The decision to exhibit works dealing with contemporary and historical topics in art and society seems to be perfectly in line with your gallery's overall vision. How have such artworks been received by the VOLTA audience in the past?
HS: Our gallery focuses on contemporary artistic positions that often examine socio-political constructions and their relevance for the present. Most of the represented artists work formally as well thematically on cross- and trans-cultural matters, on territorial questions as well on personal and social identities while bringing further the discourse inside the art history context.
The artists we represent and their artworks need a serious engagement that unfolds in time. Their works have been received and appreciated by the public but especially from the collectors who have had the possibility to follow us and our program through the years.
Galleries and art fairs have become important channels through which art is being publicly mediated and delaminated. Therefore, we take our role as art mediator seriously and see art fairs not only as a platform to sell but as well a platform to interact and to share knowledge with the public.
Widewalls: Galerie Heike Strelow and its owner is an important venue in Frankfurt and the county. What's next for you?
HS: I would like to highlight two upcoming events in our gallery program. In June until end of August, we will be showing in Frankfurt the exhibition La Luce de Venezuela with works by some of the most important contemporary Venezuelan artists Starsky Brines, Enay Ferrer, Luis Lizardo, Rafael Rangel, Jose Vivenes. This exhibition is particularly important taking into consideration the current difficult political situation Venezuela is going through.
In October we will have a solo exhibition of one of the most important German conceptual artist Monika Brandmeier.
We will continue to develop our program locally and internationally and find new ways to be successful while being loyal to our artists, their practice and our working policies.
Featured image: VOLTA Basel 2018. All images courtesy Volta.