London's Gallery 8 is ready to welcome three prominent female artists and invites you to see their new wonderful works of art. Three unique, yet complicit approaches of Kate MccGwire, Juliette Losq and Jayne Anita Smith will introduce the sensual female approach to the notions of beauty and the artists' deeply personal reflections of their own selves and the world around them. The artists will take upon themselves to explore the fine line between pure beauty and its imprisoned forms and shapes.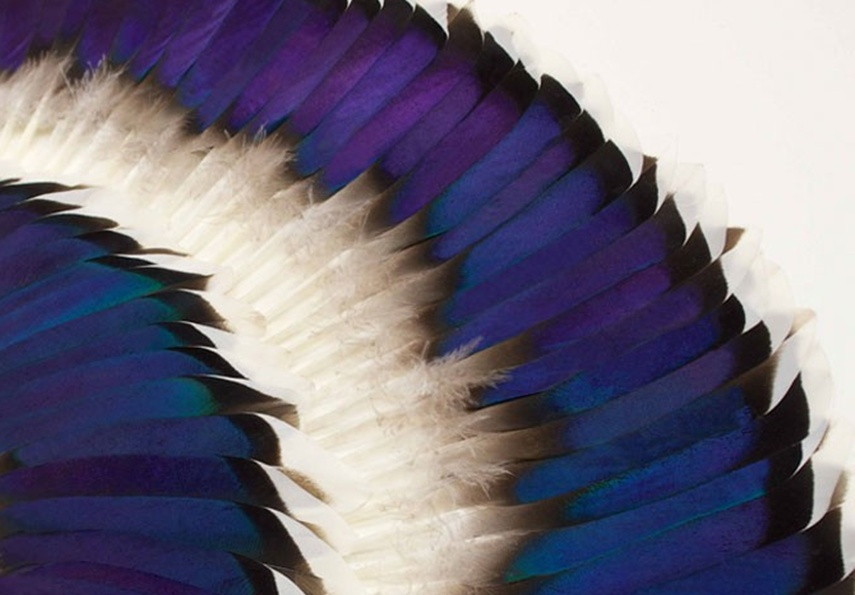 Kate MccGwire, Juliette Losq and Jayne Anita Smith – Three Approaches to Beauty
The Complicit exhibition is conceived of works made using many different techniques: paper, ink, glass, graphite, bird feathers, watercolor etc, combining both two and three-dimensional pieces. The first ever joint show of these three talented ladies promises to be a wonderful display of their versatile artworks. This year, artist Kate MccGwire has already had great success with Glasstress project she developed for the 2015 Venice Biennale; Juliette Losq has participated in a group show at The Fine Art Society Contemporary, and this will be the first 2015 show for Jayne Anita Smith.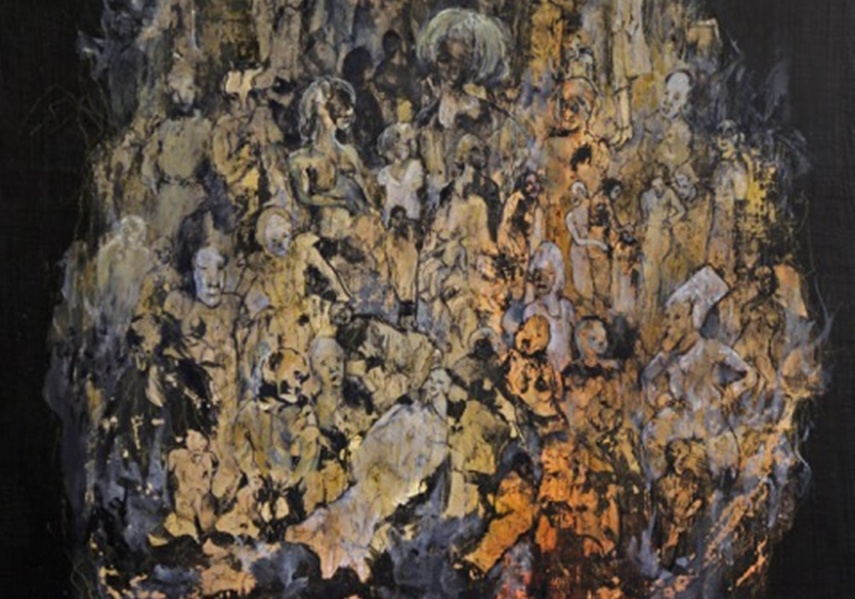 Paintings, Sculptures and Installations in London
Feathers are a recurring material in works of Kate MccGwire. She uses it to draw the line between something that is beautiful, but can be transformed into something ugly too. Her way of making refers to taxidermy, the art of preparing, stuffing, and mounting the skins of animals for display. The feather-covered glass sculptures are recreating our relation to those creatures, disturbing and fascinating at the same time. In the work of Juliette Losq it is sometimes unclear whether some painting represents beautiful dreamlike places or sinister spaces filled with nightmarish atmosphere. This not-so-typical scenery often depicts ponds or rivers, combined with traces of decay. Whether it's installations, works of ink or watercolor, her art almost always deals with mysterious spots, vivid and haunting, still marked by the presence of people.
Ink and Watercolor at Gallery 8
The black and white drawings and paintings by Jayne Anita Smith are populated with eccentric and odd people. Squished together in a small space, they are almost connected in their strangeness, forming one big figure of pain. The many details on the faces of her characters show emotions and memories buried deep within them. As if the idea of suffering is always present, no matter the scenery they're in or their surroundings.
Complicit, an exhibition of works by Kate MccGwire, Juliette Losq and Jayne Anita Smith opens at Gallery 8 in London on 14th July, 2015 and runs through until 2nd August, 2015.
For all the latest exhibitions, sign up for My Widewalls today.
 
Featured Image: Kate MccGwire- HASP, 2015, detail
All images courtesy of Gallery 8, London.