Unique and intensively personal, the work of Elly Smallwood serves as an exploration of her mind and the people that surround her. Mostly focusing on the female body and face, she explores a variety of themes such as sexuality, alienation, and a variety of intense emotions. Women are also the focus of the work of Clio Newton. Exclusively working with compressed charcoal, she combines her conceptual background with a larger-than-life approach to hyperrealism, creating simultaneously sensitive and powerful images. Also working in the hyperrealistic style, Eloy Morales creates self-portraits and portraits of friends and family, figure studies, and landscape and interior scenes, aiming to convey a sense of emotion and feeling. The latest body of work by these three artists will soon be on view at Gallery Benjamin Eck in two separate exhibitions. The work of Clio Newton and Eloy Morales will be presented in the duo exhibition titled Realism, exploring a realistic depiction of reality in art. The solo show by Elly Smallwood will feature her recent oil paintings, emotional pieces exploring intimacy.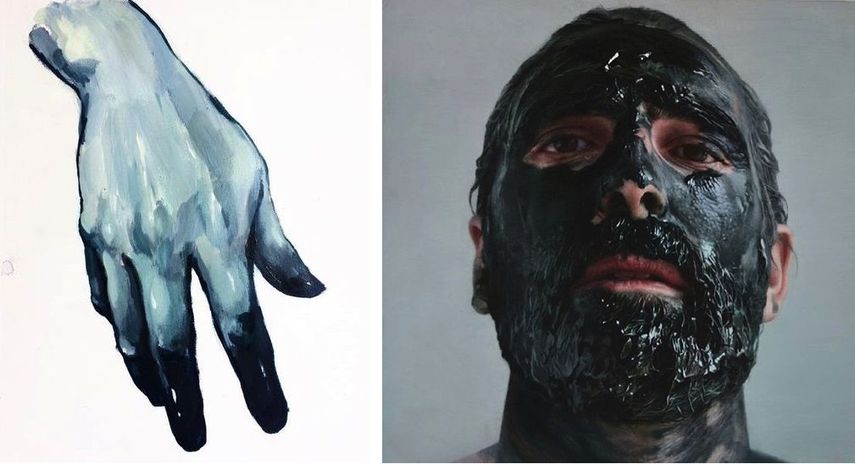 Realism by Clio Newton and Eloy Morales
In recent decades, the trend towards a realistic depiction of reality has increasingly returned to the visual arts. Both Clio Newton and Eloy Morales genuinely surrender to the moment, dedicating themselves to the work that takes time to emerge, painting it down to the smallest detail. Newton paints women she meets every day, creating gradients soft as a filter over a photo with charcoal. Depicting women with unknown backgrounds and stories, she connects them through her meticulous process, highlighting similarities rather than differences. On the other hand, Morales interprets not only others, but also himself. Captivating faces in detail, he uses them as a canvas and abstracts his interpretation of the portrait. Depicting a variety of color-smeared faces, he highlights their eyes that look seriously and directly at the viewer.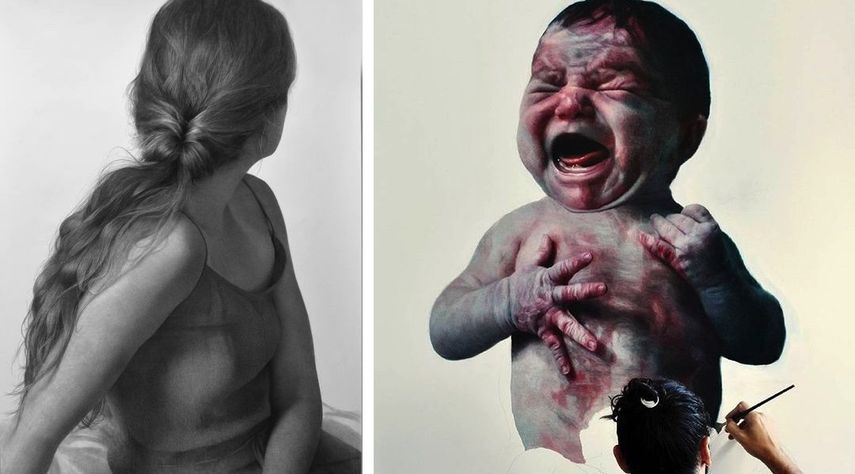 Solo Exhibition by Elly Smallwood
Often emerging from a moment, the intimacy is expressed in a quick glance, a touch, vulnerability, at the same time being seductive and attractive. This is embodied in oil paintings by Elly Smallwood. Painting the bodies and faces of women as the raw organic form, she shows a deep sensitivity for them and the fascination for their bodies. Her portraits are intimate, revealing feelings and a touching closeness. The intimacy is further enhanced by the clear sexuality of the naked bodies. Emphasizing the feminine forms, Smallwood surrenders to the female body with a strong female image. The view she shows to the audience is very private, unsealed and immediate, showing vulnerability, strength and courage at the same time.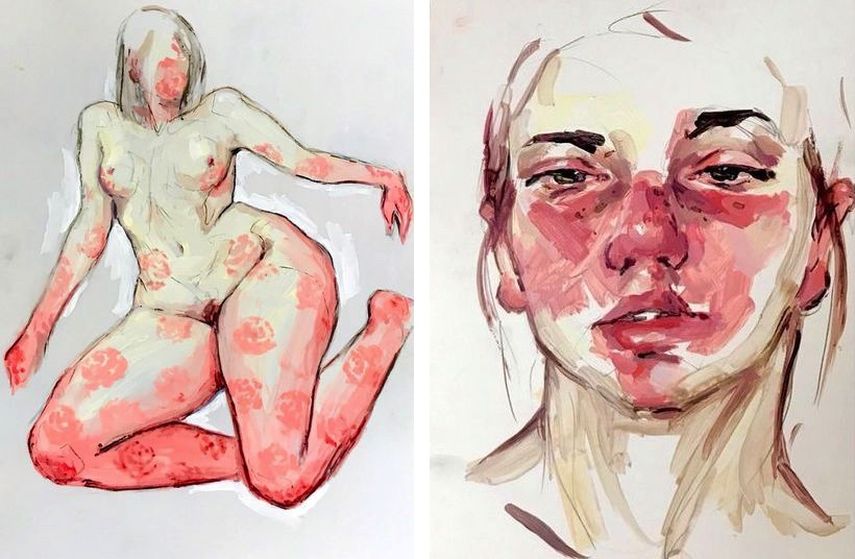 Two Exhibitions at Gallery Benjamin Eck
The exhibition Realism by Clio Newton and Eloy Morales will be on view at Gallery Benjamin Eck II at Zieblandstr. 19 in Munich from September 15th until November 11th, 2017. The opening reception will be held on Thursday, September 14th, from 7 to 11 p.m. The solo exhibition by Elly Smallwood will be on view at Gallery Benjamin Eck I at Pestalozzistr. 14 in Munich from September 22nd until November 11th, 2017. The opening reception will be held on Thursday, September 21st, from 7 to 10 p.m.
Featured images: Elly Smallwood - Floral (detail); Clio Newton - Grace (detail). All images courtesy of Gallery Benjamin Eck.