It seems that the art world is finally taking one of the most pressing problems of our time - climate change. A group of gallerists and professionals working in the arts have launched the Gallery Climate Coalition (GCC), a non-profit organization that aims to develop a meaningful and industry-specific response to the growing climate crisis. Since the launch in October, they have been actively recruiting galleries, art workers and artists to join and work towards its core goal of collectively reducing carbon emissions by 50% over the next ten years (in line with the Paris Agreement), as well as promoting near zero-waste practices.
Developed as a key tool to help members achieve these targets, the GCC website is specifically designed to inspire, educate and provide practical tools and information. One of the essential tools, which has been officially launched recently, is an easy-to-use yet robust carbon calculator. An industry first and available free of charge to all GCC members, this tool will provide tangible emissions estimates for all sizes of businesses, from single operators and artists to galleries with a full staff and multiple geographical locations.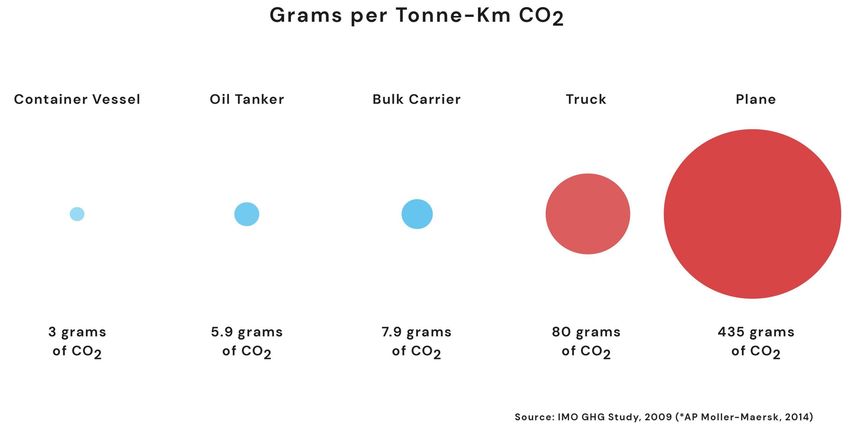 The Mission of the Gallery Climate Coalition
Over the last 70 years, the art sector has grown considerably by strengthening its global aspect. Despite its self-image as a socially conscious avant-garde that is increasingly sounding the alarm on the climate emergency, the structure of the sector is becoming increasingly untenable. The concept of the "art caravan", traveling to every part of the world for fairs, biennials and exhibitions, is definitely not a green concept. For example, jet-setting from fair to fair is an obvious polluter, but the shipping of artworks, which is usually done by truck and air freight, is also a major culprit.
To tackle the problem, institutions, galleries and commercial entities should start measuring their own carbon footprints and take steps to reduce it. In places where emissions cannot be reduced, they can offset their carbon footprints as a secondary aim. This was the starting point for the Gallery Climate Coalition.
Originally conceived as a day-long conference, the GCC evolved out of a shared concern across the art world regarding our collective environmental impact. It was founded by Thomas Dane Gallery, Kate MacGarry, Lisson Gallery, Sadie Coles HQ, Frieze, Artlogic, Scott & Co, Louisa Buck, Daisy Garnett and Dr. Harris Kuemmerle.
Over the summer months of 2020, the founding members secured the ongoing assistance of two leading environmental science and policy experts to contribute with their knowledge and research - Danny Chivers, a freelance environmental researcher and climate change consultant, and Dr. Harris Kuemmerle, a writer and researcher whose work centers around the focal points of environmental policy, political philosophy, and science in society. So far, the initiative counts 79 gallery members, 48 gallery members, 58 individual members and 44 organization members.
Oriented towards galleries and commercial entities, but open to all types of organization and all geographies, the GCC offers their members a substantial body of support to help reduce our carbon footprint and our detrimental effect on the climate, including the carbon calculator and regular newsletters, research and information.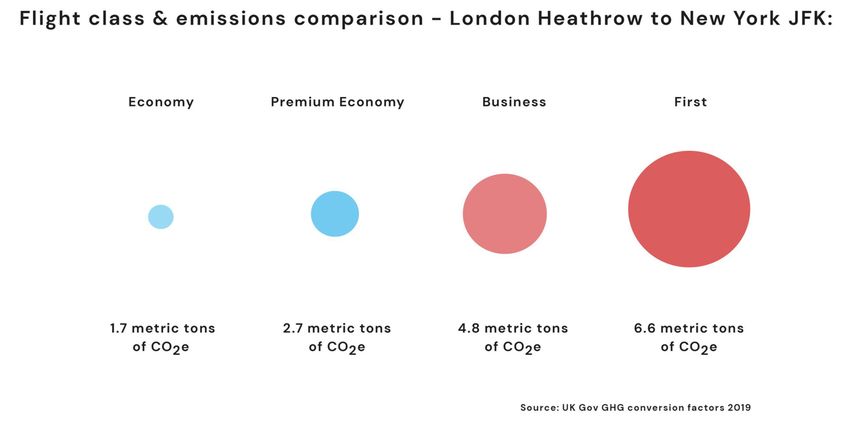 Towards A Greener Commercial Art World
Designed to help the art world reduce its impact on the climate, the carbon calculator has been specifically tailored to galleries and the commercial art sector to regularly determine and monitor their carbon footprint. Data collected through the calculator will also serve to help track progress across the sector.
Resulting from an extensive period of research and active carbon auditing, the initiative has determined key areas of action which are most relevant to art industry - shipping, travel, energy, packaging, gallery spaces, recycling, offsetting and digital. On these, they offer a range of information that serves as a starting point for a forum to be revised and continually updated.
Transportation of artworks - specifically via air freight - is one of the biggest contributors to greenhouse gas emissions in the art sector, but also an area with huge potential for carbon reductions. Air freight presents a vastly larger emissions potential than other forms of shipping, due to the extra warming that comes from burning jet fuel at high altitude. Shipping artworks by sea is a much greener option, but also a more cost effective one. It is also easier to ship larger and heavier artworks by sea and the prices are comparatively predictable and reliable. While road freight is still polluting, it is also a much better option than a plane for shorter distance. However, there is also an environmental impact of these alternative options that should also be considered.
Another great contributor to a gallery's carbon footprint is international air travel, putting a very large amount of greenhouse gas into the air in a very short space of time. The attitudes towards flying should be reassessed, with a shift towards only the most crucial and worthwhile journeys being made, while finding the alternatives to it. Alternatives include using train, boat or electric car travels, but also using video conferencing for meetings, discussions, interviews etc. When there is no alternative to flying, the initiative advises to fly economy as these flights have 4-5 times less emissions then traveling first class, use direct flights, and to offset air miles via trusted sites.
Galleries should also pay attention to packaging, as all plastics and packaging materials produce significant amounts of waste. They should consider eco-friendly alternatives for commonly used materials such as glassine, paper tape, recycled card, and quilted blankets and straps, while ensuring that these products are sustainably produced and are as free as possible of embedded economic and social inequalities within their production chains.
Galleries should also consider using an ethical energy supplier in order to reduce their carbon emissions, by creating structural changes to preserve expended energy - for example, investing in better insulation, glazed windows, underfloor heating, and other energy-saving measures.
Some of the fastest moving, and most temporary, aspects of the commercial art space, exhibitions tend to result in unnecessary waste and energy consumption. Forward planning, reusing and recycling can improve the sustainability of exhibition programming. The initiative also suggests more discussion and research around the ecological and material impact of art fairs, festivals, and biennials. At the same time, it is important to improve the culture and attitude within a workplace, such as shutting off computers at night, to minimizing printing, there are multiple steps to take to reduce an office's carbon emissions and office waste.
As we are facing the growing material waste problem, recycling is one of the steps than can make a difference, although it cannot solve the problem entirely. Since many of the materials currently being produced are not recyclable, the only real solution to the scourge of post-consumer waste is reductions in buying habits and the prolonged reuse of materials for as long as feasible. This means that galleries should try to trim their waste and reuse where they can afford to.
However, when talking about all green solutions, it is important to find cost-effective ones, especially for galleries who are on the edge of profitability.
The Video Series
In addition to all the guidelines and information, the website will also present an ongoing video series. The series launched with five brand new films commissioned by the GCC featuring key voices in the arts and beyond, giving broader context and perspective.
These first five videos feature Tate Director, Maria Balshaw and Tate Modern Director, Frances Morris in conversation with journalist Louisa Buck about climate emergency and the future of the institution; artist John Akomfrah and Lisson Gallery Director, Greg Hilty discussing the power of art to address issues of environmental injustice; Alison Tickell, founder of Julie's Bicycle, in conversation with Frieze Co-Founder, Matthew Slotover about turning intention into action; Environmentalist and writer, Mark Lynas discussing the current climate crisis with journalist, Daisy Garnett; and artist, Gary Hume and Louisa Buck discussing the pathway to real change in an artist's regular practice.
If you want to participate, be sure to check out the initiative's website and see how you can be part of the necessary changes.
Featured image: Founding committee. Courtesy of Gallery Climate Coalition.