Bordelism, an exhibition of Silio Durt art opens in March at Guillaume Daeppen Gallery in Basel. The focus of the show is on Durt's recent works that are an outcome of the explorations of elements from the everyday world and the accumulation of information. His aesthetics is particular, as his imaginary figures and elements create an amalgam of forms and lines that cannot be easily read.
Without a clear division of spaces, his pieces transmit the frenzy and chaos of our everyday existence, often filled with bottomless pits of information and horrible human action. With his aggressive aesthetics set between dark/ wrong and right/beautiful, Silio Durt's art shines a light on the lost souls of our lives.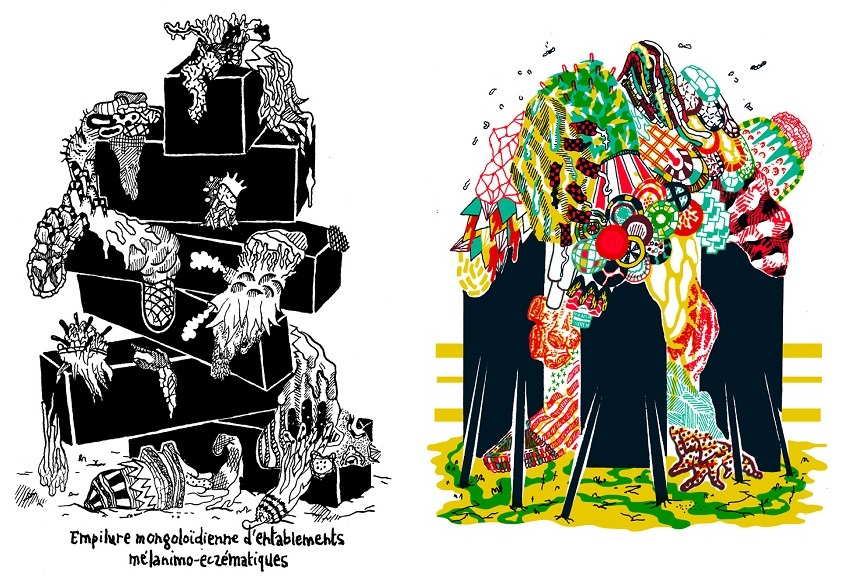 Into Bordelism through Controlled Chaos
Between lines, plastic color fields and spontaneous gestures, the exhibition Bordelism highlights five years of disorganization and valorization of nothing in Silio Durt art. By accompanying his hallucinated figures with a philosophy of muscle and a critique of the elements offered in the daily reading of the world, Silio Durt reveals the universe that emanates from the inferior strata and the accumulation of daily information. Societal facts are diverted in order to bring out, in a generous flow, an aggressive aesthetic; a thought in movement placed at the service of the off-axis beings.
Finally, a provocative and enraged bestiary inhabits his pieces, coherent in their most violent nature. The means of arriving at this joyous discontent are numerous: from the purulence of lines, to serial monochrome, and the dripping of color. Silio Durt creates a poem to disorder. His pieces fluctuate between classical schemes of beauty and good, and reveal a committed world where everything is to be reinvented under the frantic rhythm of crisis and decay.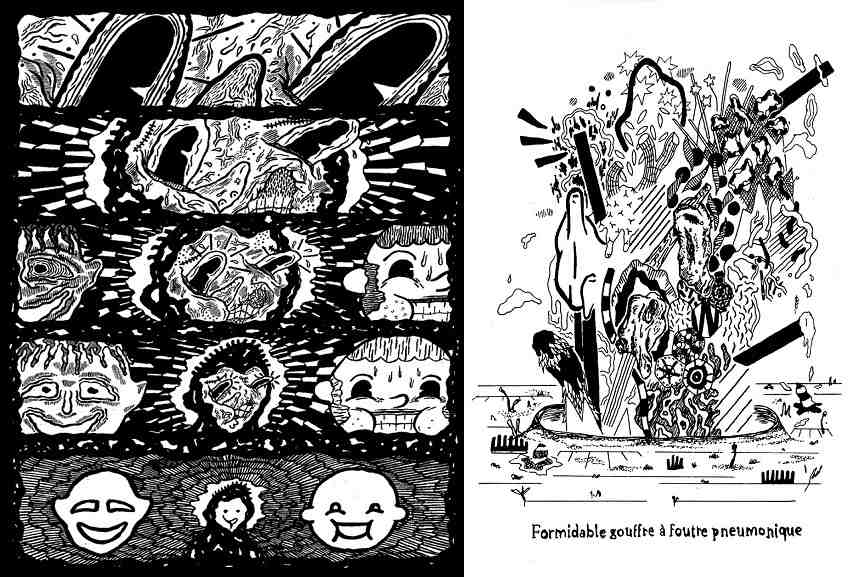 Silio Durt Art – An Ode to Plastic and Organic Forms
Based in Brussels, Silio Durt, born in 1985, belongs to a younger generation of artists who are inspired by urban environments and models of expression and aesthetics pertinent to it. His works can be best described as an organized mess that draws its visual aesthetics also from post-war experimentations of CoBra group and American Expressionism. However, the underground culture of street art is a significant part of his visual explorations, and he references it in his pieces.
The lines and solid and defined forms often come second in a free play of matter in his artworks, which is liberated from constrains of strictly defined frameworks. His art is an ode to plastic and organic form resembling children's works. He creates a direct and accessible picture around an empty space that is its equal element.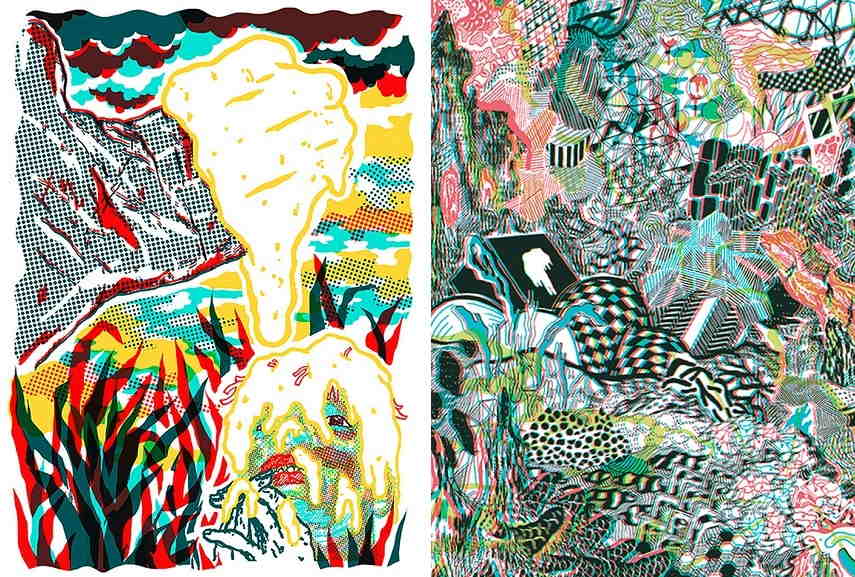 Borderlism at Gallery Guillaume Daeppen
Situated in Basel, Switzerland, Guillaume Daeppen Gallery is dedicated to promotion of urban, Post Punk and Skater Art, and support of young and emerging artists. Borderlism, a solo exhibition of Silio Durt art, opens at the gallery on Saturday, March 18, and is on view till May 7, 2017.
Featured image: Silio Durt arwork, detail. All images courtesy of Guillaume Daeppen Gallery.