Between March 17th and 19th, the Chinese capital will see its very first event that gathers contemporary work in curated art spaces. Of course, we are talking about Gallery Weekend Beijing 2017, an Oriental version of the Gallery Weekend Berlin taking place again this April. Bringing together 18 galleries and art institutions, among which some of the most renowned Beijing cultural venues such as Pace, Galerie Urs Meile and UCCA, the event will shed light on over 60 emerging and established artists in China for local and international collectors, museum curators, art professionals and lovers alike. As officially the strongest art market in the world, China and Beijing are more exciting as ever, and GWBJ's CEO Thomas Eller saw the opportunity to ride on the wave of their success and showcase what the country and the city have to offer. But how did it all come to be? And what can we expect from Gallery Weekend Beijing in 2017 and the future?
Scroll down to read our interview with Mr. Eller on these topics and more!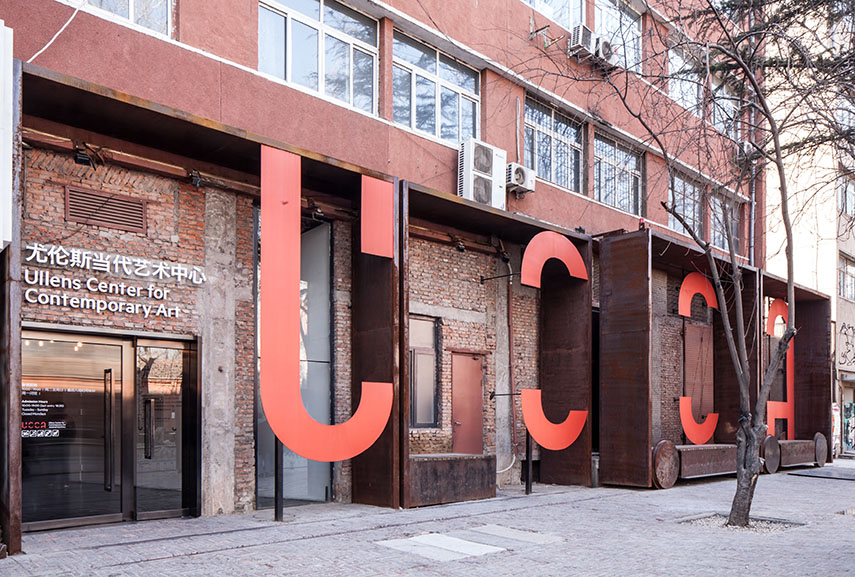 Gallery Weekend Beijing 2017 - The First of Its Kind in China
Widewalls: We are welcoming the very first Gallery Weekend in Beijing. How come it took so long for it to happen?
Thomas Eller: Oh, quite the contrary, we were actually very fast. Our company was just registered in late November and we put the whole project together over three major holidays… It was an incredibly intense time and we are so happy all is coming together so very nicely! Lots of interest from around the world! But I know, what you are getting to. However I guess, I am not the right person to ask. All I can tell, is that the time was right. The galleries we are working with in Beijing really wanted a moment. Nothing could have been done without their support. I am actually really humbled by their determination to make the Gallery Weekend Beijing successful. We owe them!
But in an even bigger picture – I mean Beijing is really rich in artists. It is actually amazing! Sometimes I wonder why there aren't even more galleries in Beijing. There are quite a few really good and professional ones. We wanted to work only with the best of course, which was not exactly an easy feat.  But Beijing is a really fascinating city. It has everything. You might not see it at first glance. Beijing is not a flashy city. But it has incredible depth and substance. There are wonderful artists, great galleries and very interesting private museums. Beijing has everything, just not  a reason to go there. That is what we are providing now.
Widewalls: What can the visitors expect from this year's edition? What's on view?
TE: There is a really significant change going on in China's art world right now, fueled by a couple of factors. One – with the crash of the Chinese auction bubble a few years ago, many of the famous Chinese artist known by a Western audience don't get shown in galleries anymore. Secondly there is a profound generational shift. Younger artists now have all the information available to communicate successfully on a global scale are entering the scene. They will be defining what we think of art and culture in the future. You can expect to see this in many of the participating galleries and art institutions. Thirdly, many Chinese collectors are opening up to the Western market and embrace the opportunities this provides. This will ultimately lead to an intensified exchange of ideas and artists. Creating a gallery weekend only supports the processes that are already taking place. Forgive If I don't praise one or the other artist. Our job at Gallery Weekend is provide visibility to the galleries and artists, not to preface our visitors expectations. We have a lot of information on our website, a comprehensive sample of every gallery and museum exhibition and interviews with all the directors and owners.
Widewalls: Why is it important to have a curated space as such? What does it bring to the audience and the exhibitors alike?
TE: We are placing a lot of attention on the exhibitions. That is also why we have created an award for the best gallery exhibition. You know – artists in their studios, they don't really think about the next auction or the next art fair. I mean, of course they do. But what is more important is the next solo exhibition That is what artists care about the most: a time and place where they can show to the world, what they have been working on, thinking about and aspiring to for years sometimes. This is when art really happens! The moment the exhibition is installed, the lights are switched on and the guests are coming – that is the emotional highlight not only in the artists life, but also for real art lovers. Galleries are the ones that provide this opportunity to artists. That is their first relevance, the second is as companion and agent for an artist's career. Most artist that made the history books had decades' long affiliations with their dealers.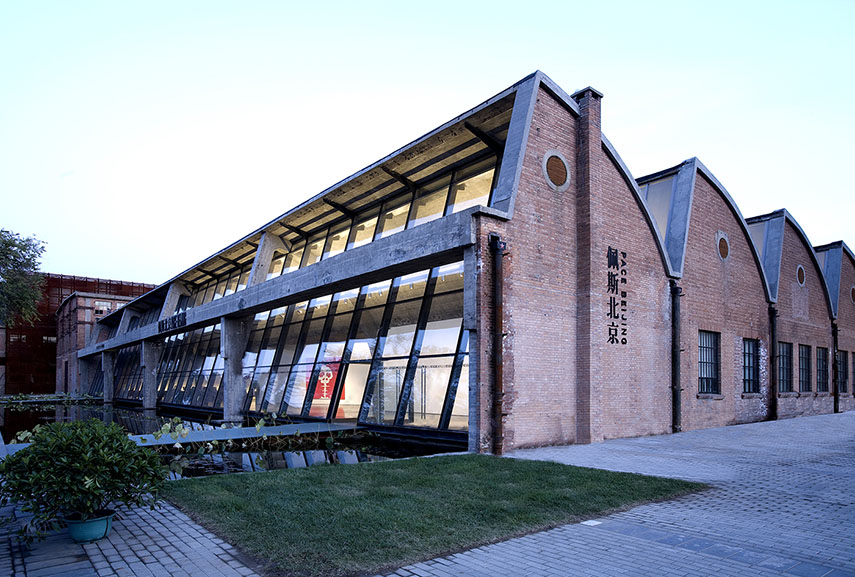 Beijing as the Leading Art Scene
Widewalls: What would you say is unique about Beijing as an art scene? How did it grow over the last decade?
TE: I spent a lot of time thinking about this since I started coming here regularly in 2006. For more than two years I have been living here now. I think a Gallery Weekend is a good model for Beijing - why?! Beijing is a city of artistic production. There are so many really sharp, acute artists her. I believe it has to do with a proximity to power. This creates an art world that has real reasons and objectives. It might not always be on the surface, but it informs a lot of decisions every person here has to make. That of course is the context for all the work by artists. The strength of Beijing is its sincerity in its best artists. The strength of Shanghai, Hong Kong and other major cities in China is the market. In Beijing the artists rule. I like it, but I also know that without strong galleries, the artists cannot compete on a global scale.
Widewalls: How would you comment on the fact the Chinese art market outcame the US one this year?
TE: Numbers are important. In that sense China will have a huge advantage in the years to come. Everybody knows this and the effects of which can be experienced in Hong Kong every year. The Western galleries are very eager to enter the Chinese market, because it is just going to be huge. I am not so sure they have found the right approach yet. You will notice that the Gallery Weekend has a few very strong galleries from the West in its roster, but the main focus is on the good work that is done locally, because art needs those sources to become powerful. Art can only be created locally when artists draw from the energies surrounding them. Afterwards, the art can be sold globally. Its relevance however lies in its connection to local relevance.
Widewalls: Where would you like to see Gallery Weekend Beijing in the future?
TE: We would like to keep our focus on quality. Our plan is to grow gradually with the development of the situation in Beijing, so we can keep our promise of excellence and make good on our claim that the weekend in March is the best to see art in China, because all the galleries are putting up their best exhibitions. If we keep this promise, the sky is the limit!
All images courtesy GWBJ.