The long awaited premiere of the Game of Thrones season six has grown into a television event that is generating kind of hype worthy of Hollywood blockbusters. With a shocking ending of the previous season and a few cryptic trailers for the new one, the suspense is growing as fans desperately hunt for clues. An exciting art project HBO has launched joins this hype. With five diverse artists participating, this immersive art experience entitled Art The Throne will recreate some of the most iconic moments of The Seven Kingdoms through fascinating art installations. Artists participating in the project are infographic experts Pop Chart Lab, the art collective CYRCLE, the street artist and muralist Tristan Eaton, the illustrator Marcos Chin and paper sculptor Jeff Nishinaka. Artworks will be presented at the exhibition in New York.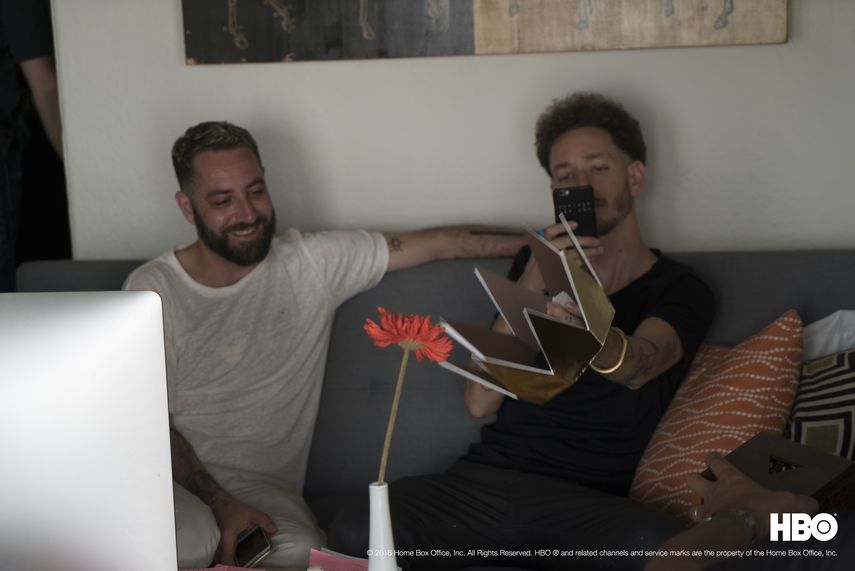 A Huge Cultural Phenomenon
With sharp writing, fantastic cast, complex worldbuilding, rich visual content, emotional impact, high cinematic level and cliff hanger moments, Game of Thrones has struck a chord in the popular imagination and has grown into a huge cultural phenomenon. As one of the most-watched and talked-about series on TV, each season absorbs its viewers in a fantastical world through spectacular imagery and engaging story. Anticipation about the new season has never run higher, with fans speculating about faiths of their favorite characters for months and HBO announcing it as the best season yet. The project Art The Throne presents an ode to imagination, ingenuity and creativity embodied in this fantastic series.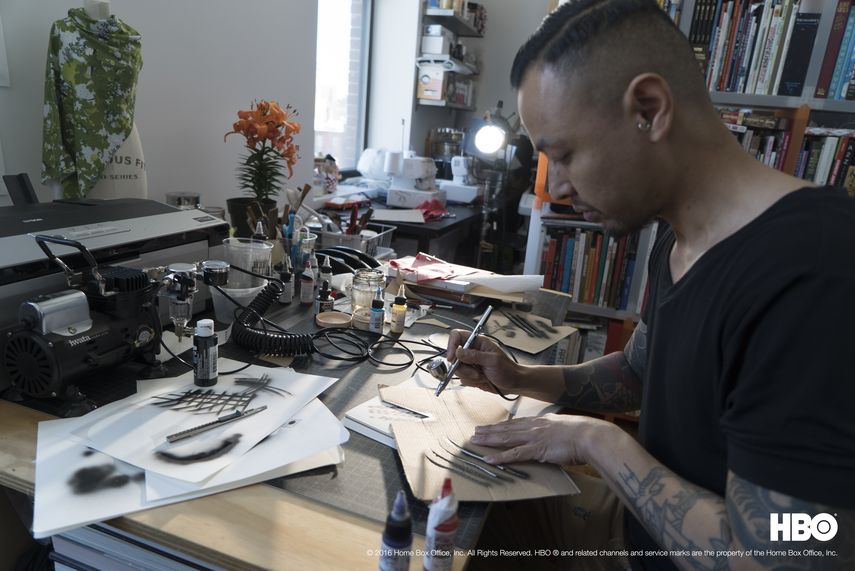 Diverse Group of Artists and Mediums
Inspired by the emotional resonance, iconic moments and compelling characters, five diverse artists will use different mediums and artistic practices to bring Art The Throne to life. Pop Chart Lab found their inspiration in the notorious Red Wedding massacre, one of the most memorable and traumatic moments of the series. The eerie feeling of the Red Wedding will be evoked through an illuminated manuscript engraved on a 12-foot piece of glass with illustrated graphs and beautifully detailed symbols. Inspired by the rise and fall of power as the main theme of the series, CYRCLE will create a gigantic mirrored crown where viewers can walk in. Seeing her as one of the most fascinating female leads, Tristan Eaton will portray Daenerys Targaryen on a large-scale painting in a Pop Art treatment. Marcos Chin found motivation in another heroine of the series, Brienne of Tarth. Inspired by her beautiful armor and vulnerability, Chin will depict her through an animated illustration. Jeff Nishinaka will bring to life one of the most haunting scenes ever with a life-size White Walker.
Jeff Nishinaka Video Diary
Game of Thrones Art on Display
HBO presented five video diaries where fans can explore the campaign and get to know the artists and their artwork. Artworks will be debuted at a private exhibition in New York City on April 20th. HBO Now will launch an exclusive video for a deeper exploration of artists' work and process on April 21st. The wait and hunt for clues will soon be over, as the highly anticipated sixth season of Game of Thrones kicks off with great fanfare on Sunday, April 24th on HBO.
Featured image: Game of Thrones Poster, via space.ca