Contemporary photography is a perfect medium for experimenting with different types of artistic expressions. The expression is represented through photography in these cases, but the essence of artistic expression is an idea which lies behind an artwork. Despite stereotypical observations that contemporary photography is only about the representation of the real and of a single moment, works by many amazing photographers deny these claims. Photography can depict the deepest layers of human's consciousness. Non-material notions of memory, emotions, time – all of that can be examined through photography. Garrett Pruter is a young American photographer and artist whose work is focused on these issues, precisely on time and memory. His work is usually focused on photography-based paintings. His experimental photographs will be at show at Judith Charles Gallery in New York.
The Art of Garrett Pruter
The art of Garrett Pruter is of highly experimental nature. He uses quite unique process of art creation, in which he selectively subtracts the pigment of his collected photographs by slowly bleeding them onto the work's surface. Pruter has collected vernacular photographs since his childhood. He collected those photos that had not been treated as precious objects, but which, because of time, had taken on a naturally weathered appearance. While in artist's possession, the photos have been still handled haphazardly, allowing physical transformation of a new patina acquired through the artist's own travels and experiences. Pruter is particularly interested in the physical journey of photographs and on how photographs themselves are transforming during their lifespan, while transferring hands and ownership through multiple generations. In general, Garrett Pruter is inspired by collages as a medium, but also by collages' conceptuality, as a form of fusion of any existing objects or ideas. His work is largely based on the process of editing the material, since it calls into question ideas of permanence, time, memory and ownership.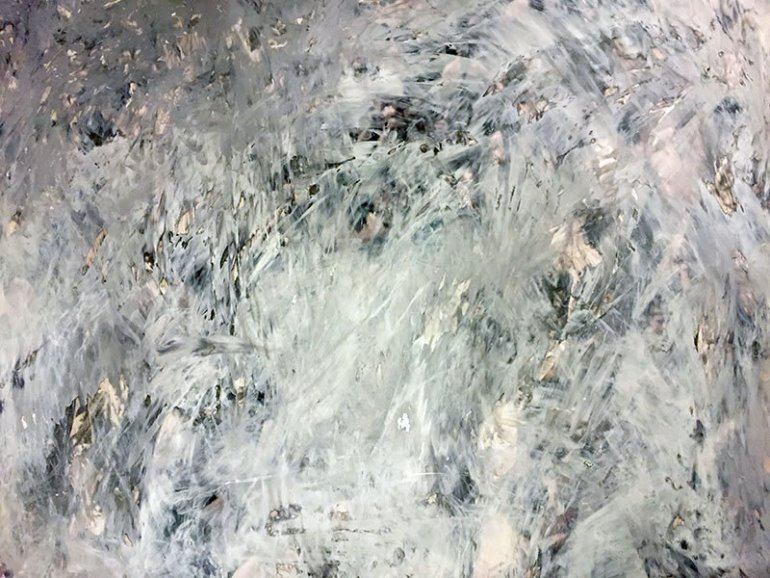 Traces
Garrett Pruter travels a lot, and he uses these opportunities for collecting photos. Many of the photos he picked up during his travels this past year through France, Hungary and Georgia contain images of the very landscapes Pruter was traversing. This created, for him, a feeling of multiple gazes and vantage points that he would later reexamine during the process of creating the Traces exhibition. The stains, smudges, and tears in the paper provide evidence of time's natural distortion of reality. The gradual build up of these marks aided as compositional devices for the paintings. The artist slowly bleeds photographs directly onto the surface, and as a result , paintings are characterized by compositions that seem quite spare, yet they have gone through many layers of addition and subtraction, through a back-and-forth process of erasure and creation. The resulting built-up marks mimic naturally occurring formations such as puddles, crevices, and mold.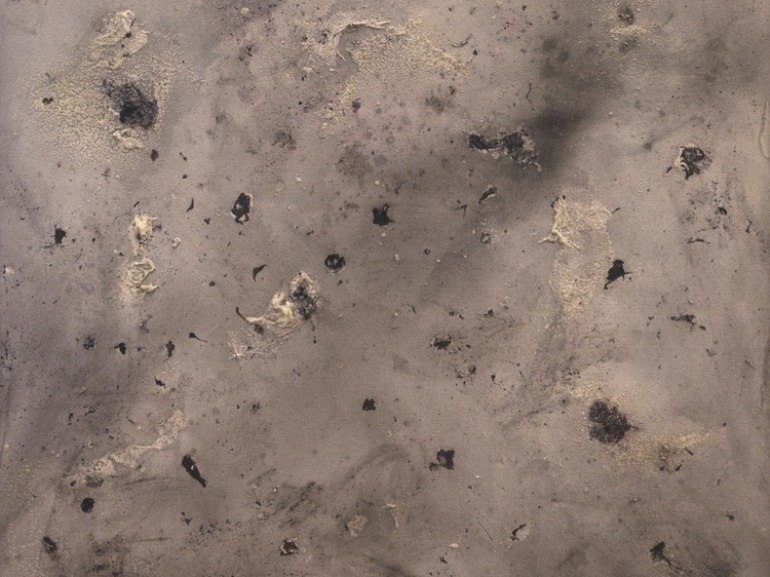 Garrett Pruter at Judith Charles Gallery
Garrett Pruter's exhibition at Judith Charles Gallery will present the artist's new series of stain paintings that are created from a unique subtraction of photographic imagery and their reconstitution on classical supports. This is Garrett Pruter's third exhibition working with curator and gallery director Gina Fraone. Entitled Traces, the exhibition will be on view from March 19th until April 26th, at Judith Charles Gallery in New York.
Sign up for MyWidewalls, and follow new developments in contemporary photography!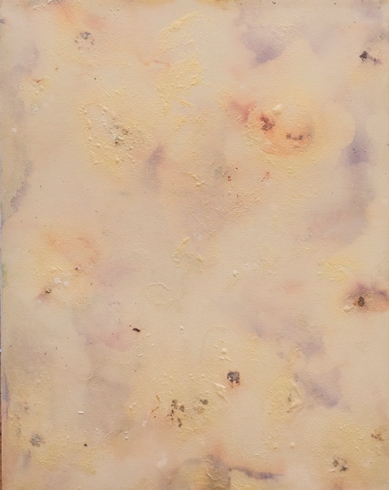 Featured Image: Garrett Pruter - Swiss Miss (detail), 2015. Photographic emulsion, graphite , bleach, spray adhesive, and acrylic paint on canvas
All images courtesy of Judith Charles Gallery.