Artist Garth Weiser combines intricate layers of paint and sharp almost tactile lines to create works that dwell between hard-edge painting and Abstract Expressionism. His distinct, almost seismic body of work has already captivated the audience in Europe and Nort America and now he is making his debut in Asia with a new series of oil on canvas paintings that will be on view at Simon Lee Gallery in Hong Kong. The exhibition will present five paintings marked with exceptional eccentricity and tactile detail. These qualities are achieved by Garth Weiser's unique artistic style that's rich with shifts and changes in both color and weight, and rhythm and density.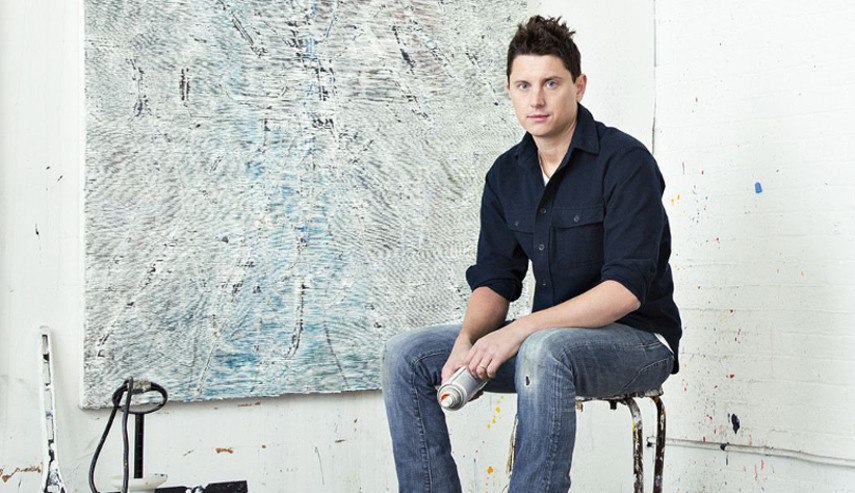 Optical Illusions by Garth Weiser
Garth Weiser is a New York-based artist known for his textured and abstract composition that test the viewers' perception in a manner similar to OP art. By painting sharp lines and numerous layers of colors, the artist evokes a sense of visual instability and an optical illusion. With his swift strokes and unique application of paint, Garth Weiser blurs the line between large colored surfaces and razor-sharp edges thus creating an intricate convolution of light and darkness.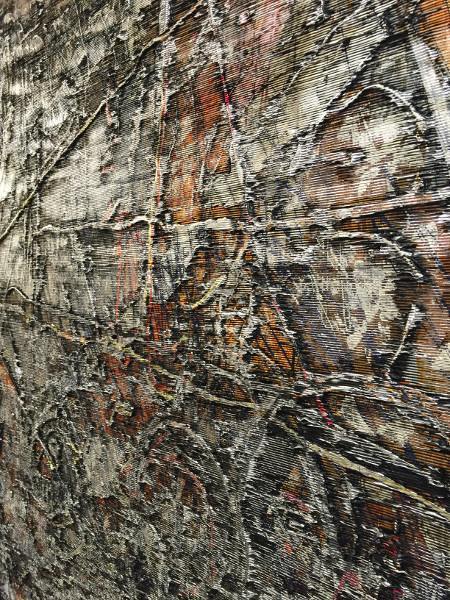 Three-dimensional Depth and a Metallic Contour
Garth Weiser's new body of work that will be on display at Simon Lee Gallery in Hong Kong continues this interplay of light and shadow as the surfaces of his paintings absorb and reflect light in an unbalanced manner. The artworks incorporate spontaneous and meticulously planned elements that explore the common perception of obliteration and revival. His artworks contain an architectural quality as the artist builds and destroys layers and layers of paint to produce thick areas of impasto. While creating the sense of three-dimensional depth, Garth Weiser creates and shifts paint stratum to reveal color pigments that lay beneath the dense metallic contour.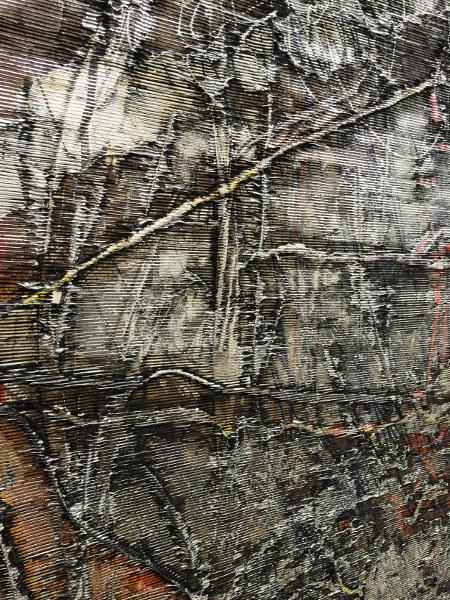 Gart Weiser's Complex Body of Work on View at Simon Lee Gallery
This will be Garth Weiser's first exhibition at the Hong Kong gallery and his first show in Asia as well. The visitors of Simon Lee gallery will be able to witness the evolution in his artistic practice as the new series represents Garth Weiser's finest and most complex body of work to date. Exhibition of works by Garth Weiser will be on view from February 19th till March 17th, 2016 at Simon Lee Gallery in Hong Kong.
Images courtesy of the artist, Casey Kaplan, New York and Simon Lee Gallery unless otherwise credited