Gary Hill is a renowned American artist known for his video art, single channel video works and sound installations. He is considered as one of the artists who helped in establishing video art with his various engagements and ground-breaking experimentation with language and technology. Gary Hill is nowadays best known for his installations and performance art. He will present himself at Roberts & Tilton Gallery with his work Observaciones Sobre los Colores filmed in 1998. This will be this work's first showing in the US.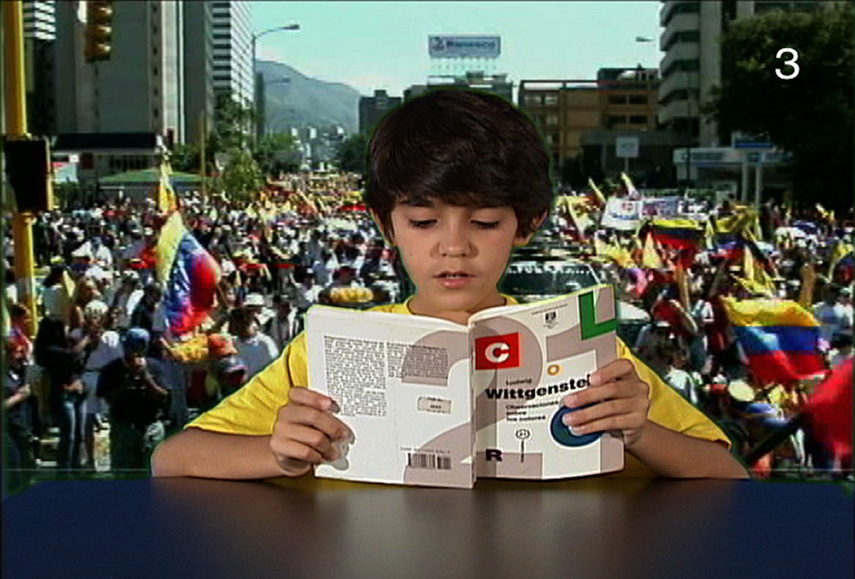 Observaciones Sobre los Colores
Observaciones Sobre los Colores, translating as Remarks on Color was filmed and produced in Caracas, Venezuela. It was taken out of the country illegally. Observaciones Sobre los Colores is a single video projection featuring a boy who reads a Spanish translation of Wittgenstein's Remarks on Color, Part I from 1951. The piece consists of 88 segments lasting more than 78 minutes in real time. The text proves too incomprehensible for the boy and ending up without understanding a single word. Since, even despite his best efforts, we cannot understand what the boy is reading we turn to the visual sensation of the story, a young black-haired boy dressed in yellow shirt reading from a white book. In the background there is archival footage by non-governmental association Active Citizenship that documented the Venezuelan protests against the Presidents Hugo Chavez's government in 2002.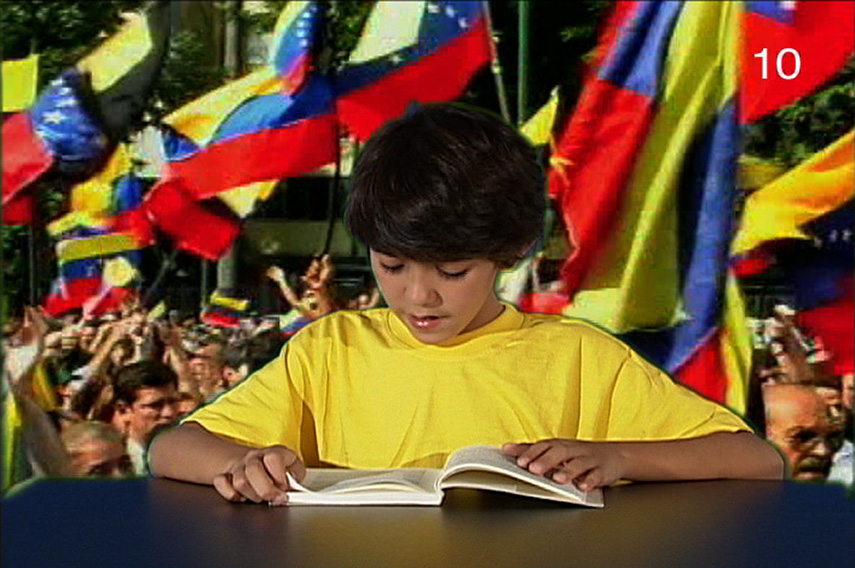 Body as language
Gary Hill prepared changed version of Wittgenstein's Remarks on Color, Part 1 where all the names, scientific language and philosophical terms were replaced with phonetically spelled versions. Due to all the alteration the book is unreadable making viewers rely on the body as some kind of gestural language. Putting the reader in this particular position Gary Hill reveals the true nature of our communication. He also added the moving images in the background that coupled with the boy's unsynchronized rhythm of stuttering. Adding the page number at the upper right part of the screen, he introduces another temporal element. Gary Hill uses the textual element to emphasize human's insufficient understanding of each other, despite the plentitude of means for communication. He manages to create an environment containing psychological, temporal and cultural dialogue.
Gary Hill: Henry Art Gallery Northwest Artist Series
Gary Hill at Roberts & Tilton Gallery
Gary Hill is a Seattle based artist whose art stemmed from sculpture in the late 1960s. In the 1970s and 1980s he explored and in a way pioneered video art based on single-channel video and sound installations. His exploratory spirit led him to the technologies of virtual space in 1990s. Gary Hill is an exciting artist that has already left his trace in the art history pages but is still pushing borders. His newest show Observaciones Sobre los Colores opens on June 6th in Roberts & Tilton Gallery in Culver City. The exhibition will be open until June 27th 2015.
Sign up for My Widewalls and keep discovering amazing art!
Featured Images are Courtesy of Roberts & Tilton Gallery