Artist Gary Taxali has traveled quite a bit lately and during his trips he often wondered what does it mean to be "there"? If everything in this planet is connected, (and so it seems), is there truly a difference between here and there? Or is it all one and everything is here? Inspired by this dilemma and his continuous journeys to the Far East, he produced his latest series of artworks that will be on view at Hotel There solo show at Jonathan LeVine Gallery in New York.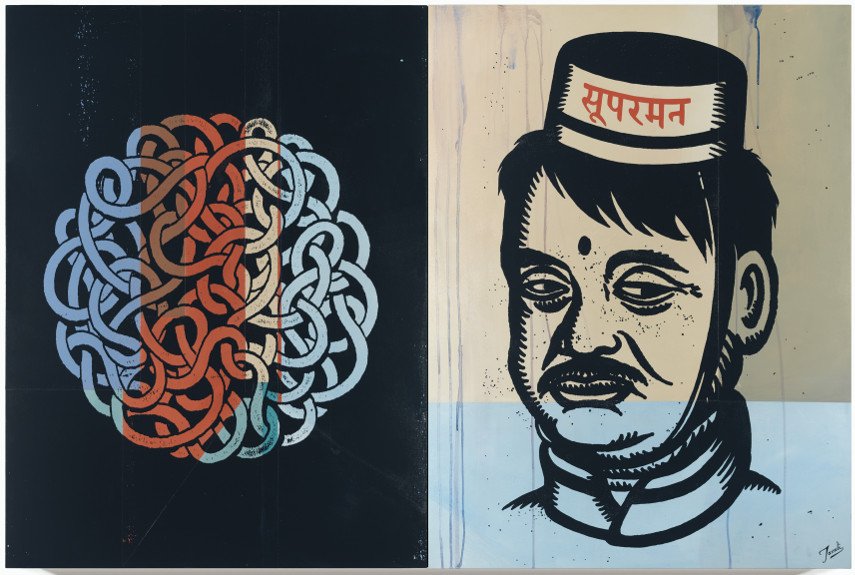 Vintage Pop Art Imagery by Gary Taxali
Gary Taxali is internationally known for his lively characters and vintage, hand-drawn typography. His imagery is deeply influenced by graphics and prints from the Depression-era, especially those present in comic books and advertising. Gary Taxali has always had a fascination with time and self-awareness, as well as the human ability to consciously live in the now. His pop art imagery and colorful compositions are packed with witty social commentary and imaginative, entertaining subjects. His work tugs at our heart strikes with references to nostalgia and makes us think through graphic juxtapositions.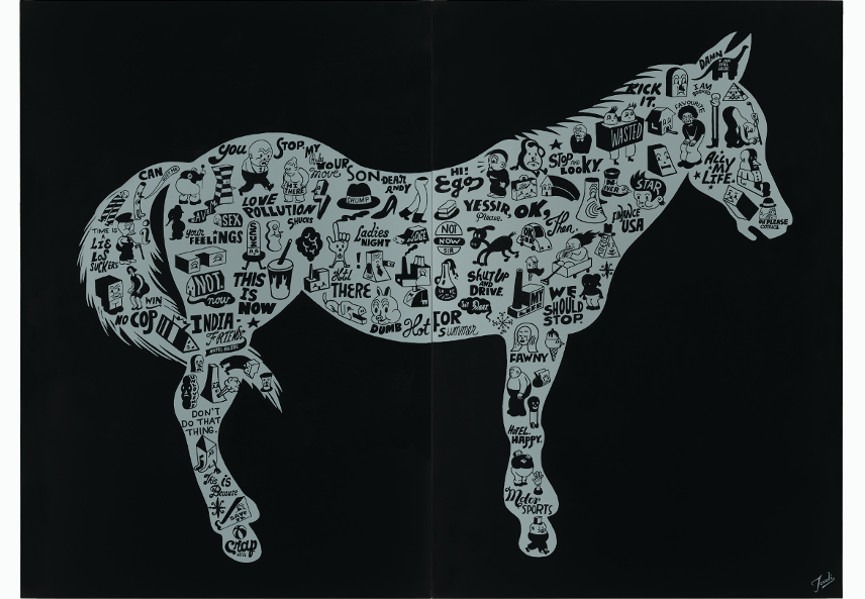 Welcome to the Hotel There
In the previous 18 months, Gary Taxali has traveled to China and India and these recent trips have inspired the works that will be exhibited at Hotel There solo show. These works represent an array of emotions including love, hope, happiness, but also isolation, pain and fear experienced during the long journeys. In Hotel There exhibition Gary Taxali explores the concept of "there", and since everything in this world is closely connected the artist finds this term superfluous. And while denying the existence of "there", he comes to the conclusion that the "journey is not to a location, it's to us" and that every road is a road to self-awareness.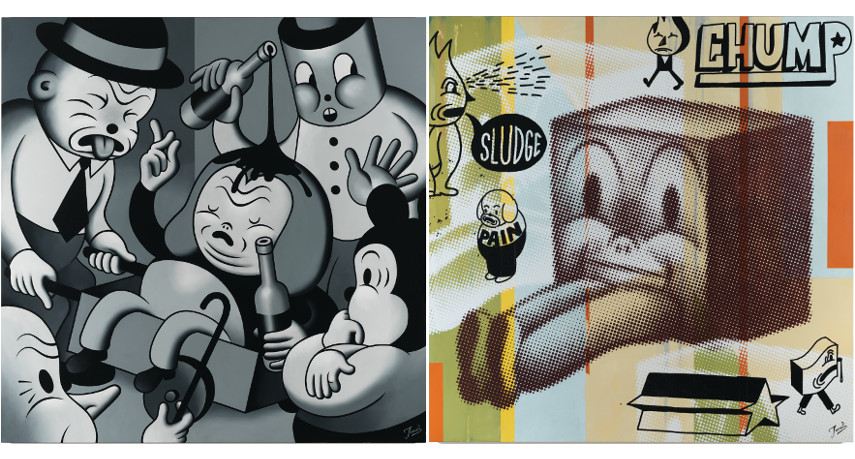 Gary Taxali Exhibition at Jonathan LeVine Gallery
The upcoming Hotel There exhibition will feature thirty paintings by Gary Taxali. The exhibition will open on November 21st and it will be the third exhibition by the prominent Toronto-based artist at Jonathan LeVine Gallery. Hotel There captures the excitement and the cultural diversity that Gary Taxali experienced in the streets, at airport gates and in hotel rooms of various cities. The visitors of Jonathan LeVine Gallery in New York will have an opportunity to check in at Hotel There till December 19th, 2015 when the exhibition closes.
Featured images : Gary Taxali - Untitled and Gary Taxali - There
Images courtesy of Jonathan LeVine Gallery