An American street artist and international graffiti legend, GATS is known for his iconic mask, which he started painting when he was in the Middle East. Appearing like a wise man's face, with tired eyes and a tangled beard, it can often be spotted peering out from an alley way or stretched across a rooftop, greeting passerby's with it's all-seeing gaze.
The artist's latest body of work will soon be on view at Hashimoto Contemporary. Titled Familiar Face, his fifth solo exhibition with the gallery explores timelessness and identity through his iconic visual lexicon.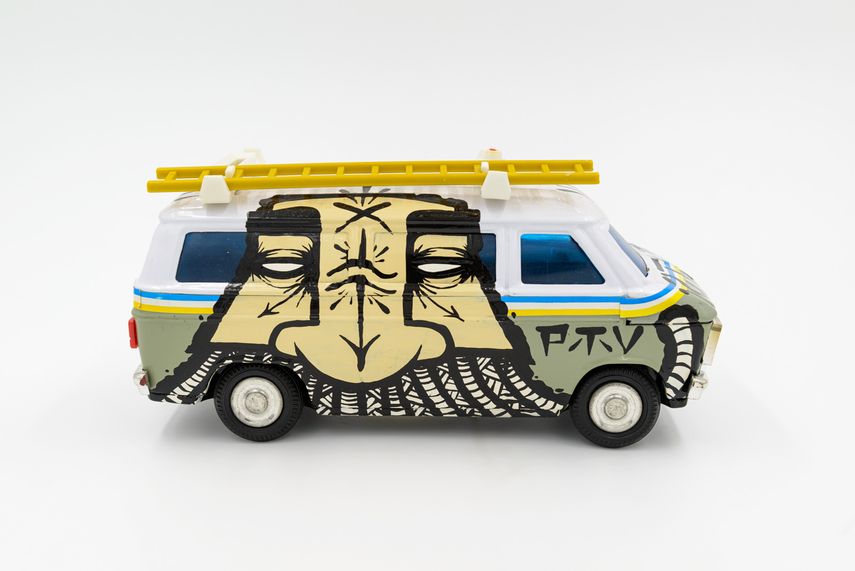 The Practice of GATS
An anonymous artist based on the West Coast, GATS has developed his signature letter style over the years, becoming most recognized for his totem style character. Representing a sense of duality, this iconic totem has been filled with intricate insignia over the years, speaking to the artist's personal reflections. As the artist himself explains, the mask represents anonymity – the only way to survive in a society bent on police surveillance. It is also a global identity that breaks down all barriers and prejudice.
Immersing himself in the graffiti world in 1997, GATS changed numerous names and monikers. Around 2005, he began tagging himself as GATS, standing for "Graffiti Against the System." Inspired at a young age by the punk rock and skateboarding scenes, he has been leaving his art in cities and countries across the world from Jerusalem to the Philippines. He often paints for struggling communities, such as the houseless and at-risk youth, many of whom don't have access fine art and can't visit galleries or museums.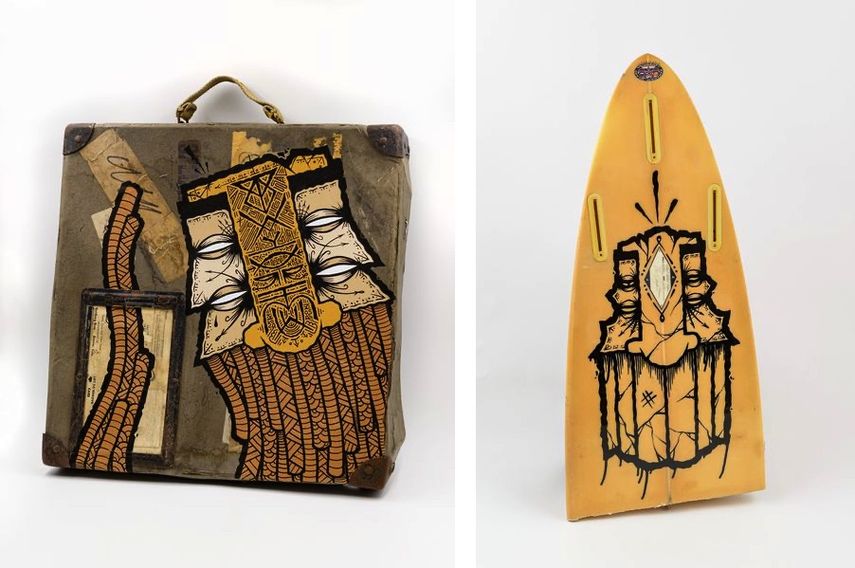 A Familiar Face
For his latest show, GATS has used discarded and found objects as canvases, reimagining his own history. These found objects range from vintage skateboard decks from the 1960s and rusted toys to paper ephemera, reflecting how his work has interacted with the past and shaped his identity. This is further enhanced by the presence of more personal objects. Each of the pieces features his iconic totem mask.
Gats comments:
I've taken artifacts that challenge the ownership of public space and tied them together with a familiar face that I've been placing in hidden and not so hidden places between Mexico and Canada over the past 13 years.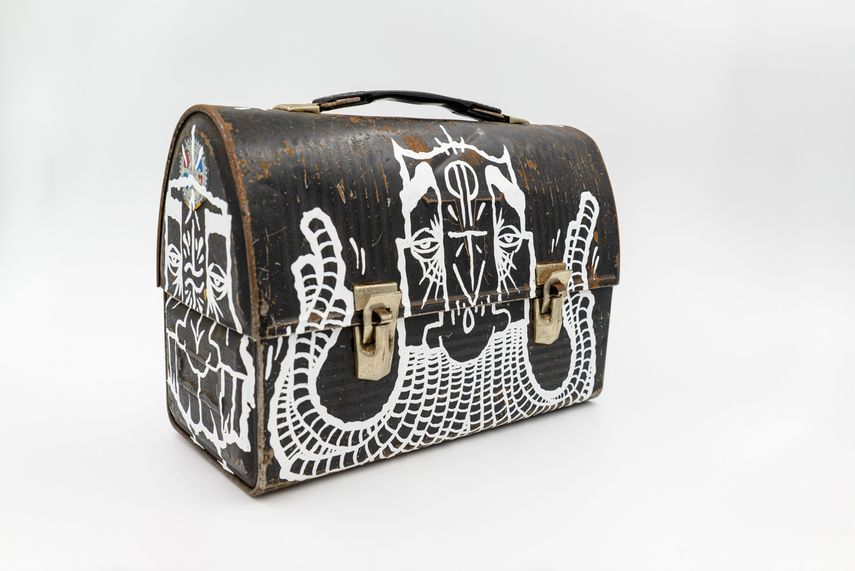 GATS at Hashimoto Contemporary
The exhibition A Familiar Face will be on view at Hashimoto Contemporary in San Francisco until August 22nd, 2020. Due to the Coronavirus pandemic, there will be no opening reception for the exhibition. A window installation will be available for self-guided, outdoor viewing.
Featured works: GATS artworks. All images courtesy Hashimoto Contemporary.